Being Present in a Time of Need
Henan province is in the central part of China. It has a population of approximately 9.9 million, the third most populous Chinese province. Henan also has one of the largest Christian populations in China and East Asia. Since 2010, Global Ministries has been supporting the Zhoukou Christian Council of Henan in agriculture technology projects.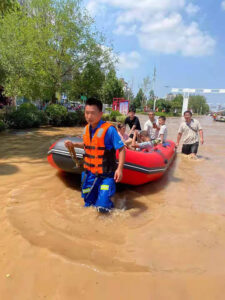 From July 17, 2021, and continuing for weeks, Henan Province was affected by severe flooding, caused by a period of prolonged heavy rainfall. According to reports from the Henan provincial government, by August 2, 302 people had died and 50 people were missing due to the catastrophic floods which affected more than 14.5 million people in 150 counties and 1,663 townships. 
Global Ministries responded to an appeal for the Henan flooding relief by Amity Foundation, one of our mission partners in China. Emergency donations provided relief including supplies such as food, blankets, masks, and sanitation and hygiene packages to help the people who were affected by the flooding in Henan.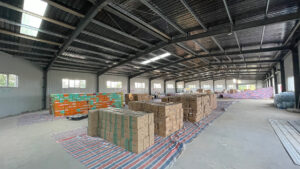 From the early morning of July 21, the Amity Foundation launched a disaster relief response and by the beginning of August had provided supplies and rescue in six cities of Henan province. Amity dispatched seven staff to the affected regions who are overseeing the relief distribution program, assessing the situation, and coordinating with local partners and volunteers.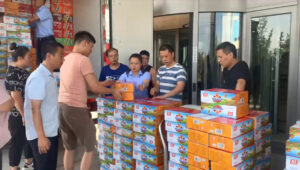 China Christian Council and many churches in China delivered relief donations of care to victims who are most in need in Henan. According to the response of the Henan Christian Council, not one church or seminary was heavily affected by the flooding. The local churches in Henan distributed food and water to flood-affected people in their areas.
As we are facing the Covid-19 pandemic and natural disasters around the world, we ask you to continue to pray for the people who have been affected by both. We greatly appreciate your support for the missions of Global Ministries.
G. Lou's appointment is made possible by gifts to the Disciples Mission Fund, Our Church's Wider Mission, and your special gifts.