Bending The Arc Towards Gender Justice
When I showed up in Lebanon in October 2016, the stark reality I observed was that very few women hold positions of power or authority in large institutions here — especially political institutions and religious institutions. A year and half later and this is still the case — if you were expecting me to declare a massive revolution took place that shook up the ranks and made way for wave of women at the proverbial "table" then I must disappoint.
Yet, two big shifts came to fruition this year which signal that a new reality is taking shape when it comes to women serving in leadership roles in Middle Eastern churches.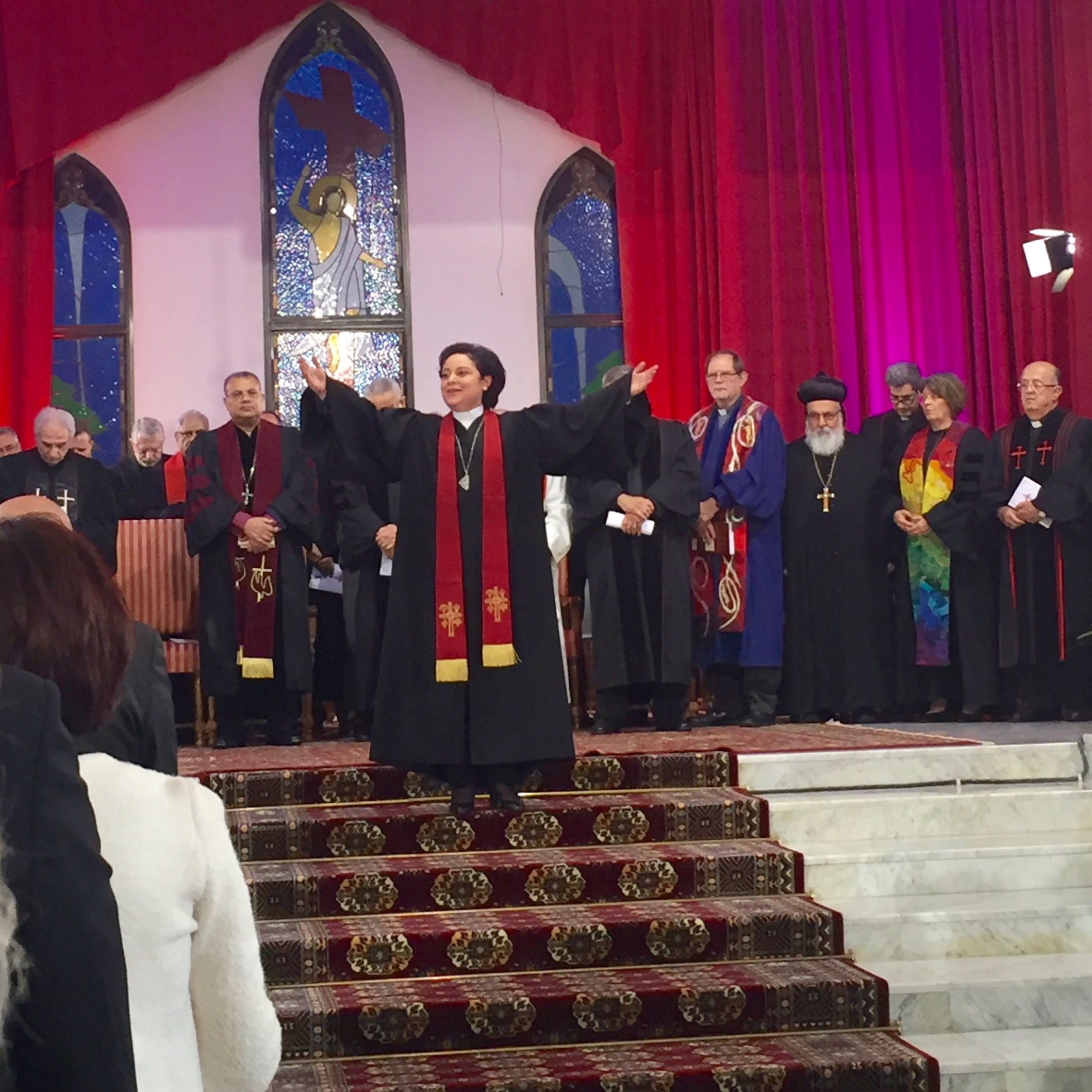 In February and March 2017, I joyfully attended the ordinations of Rola Sleiman and Najla Kassab. These are two women who faithfully served their Church community for years with the recognition of "Preaching Pastor" despite being fully qualified to be ordained. From what I understand, it took around 20 years for the idea of women being ordained to go from a "maybe" to a reality. Today, Rev. Rola has been leading a church congregation in Tripoli — a conservative, predominantly Muslim city in North Lebanon — for eight years and Rev. Najla received her masters of divinity from Princeton Theological Seminary, serves as the Director of Christian Education for the National Evangelical Synod of Syria and Lebanon and is now the President of the World Communion of Reformed Churches. Both their patience and their perseverance are commendable.
The second exciting development happened just weeks ago in Beirut, when the MECC Executive Committee unanimously appointed Dr. Souraya Bechealany as Acting Secretary General — the first woman to hold this post. Dr. Bechealany is an expert in theology, interfaith and ecumenical work, and her contributions to the Council will, I believe, be great. After only two weeks as Acting Secretary General, it is clear she is a leader with the necessary vision, commitment and the skills to ensure the Council is a prophetic voice for peace and justice in the Middle East.
These special moments — when the slow process of change is visible to us — are motivation for each of us to be steadfast in our quests for justice, for peace and for equity among all people in the world.
Bridges to Bethlehem
Between December 15, 2017 and January 14, 2018, MECC shot, produced and released 12 mini-documentaries which showcased the liturgical preparations and celebrations around the coming of the Christ Child. The Bridges to
Bethlehem Series was filmed in six countries (Lebanon, Syria, Iraq, Palestine, UAE, and Egypt and covered 12 MECC member churches. It was a challenging project, and also a thrill to see a dream realized. If you have some time,
please check it out! The project is meant to share with Christians around the world the richness of the Eastern traditions which proclaim an event we all celebrate with joy. I hope you enjoy the videos and get a sense of the diverse and sacred heritage of Christianity which exists in the Middle East. Watch the videos at:

Bethany Waggoner serves as a Long-term Volunteer with the Middle East Council of Churches in Beirut. Her appointment is made possible by your gifts to Disciples Mission Fund, Our Church's Wider Mission, and your special gifts.