CDCC's Bolenge Kindergarten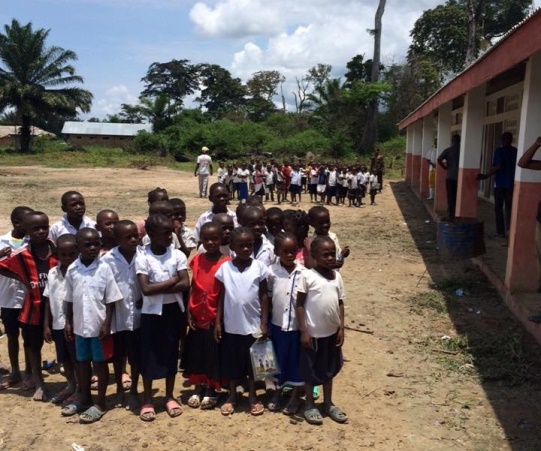 Established in 1985, Bolenge Kindergarten of the Community of Disciples of Christ in Congo (CDCC) strives to provide quality education for children in the village of Bolenge in the Democratic Republic of the Congo. Village residents and their property fell victim to a wave of military violence in 2005 and have since been working to rebuild their lives and community. With fewer economic resources than previous generations, education is more vital for the village children's future than ever before. Kindergarten is their first step toward a bright future.
Currently there are 55 students attending Bolenge Kindergarten, all ranging in age from three to six years old. The Congolese Government provides only minimal monetary support, so much of the school's expenses are covered by donations. Donations are contributing to the salary of the school's five staff members, which include a director and four teachers. Gifts also assist in the cost of school supplies, student desks and tables, and offering a free breakfast for students. Recently, gifts have provided funds to repair the school building and purchase a first aid kit.
Continue reading about the work of the Community of Disciples of Christ in the Congo.