B'Tselem: Israel is committing war crimes in Gaza
Killing blockaded civilians and destroying infrastructure on a massive scale:
Israel is committing war crimes in the Gaza Strip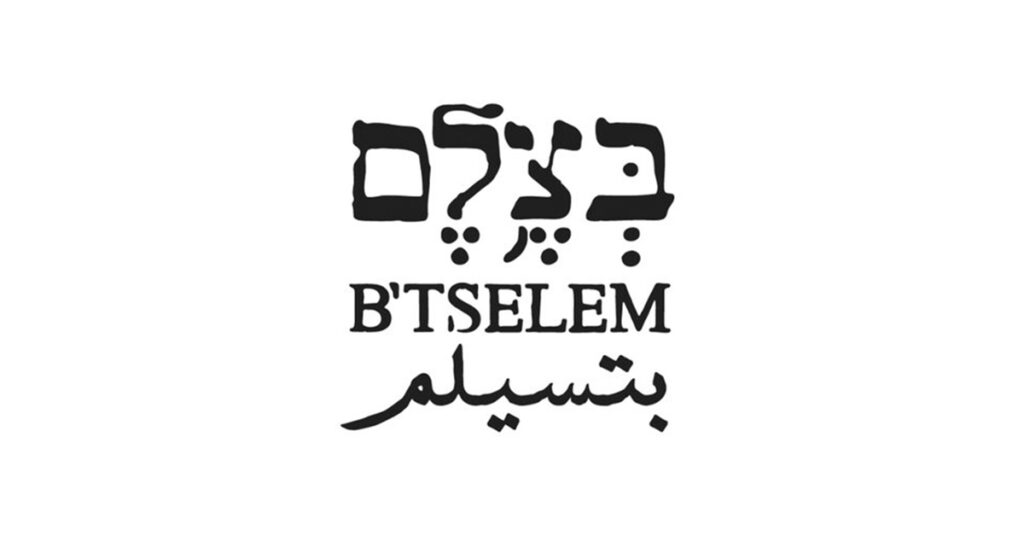 According to the Palestinian Ministry of Health, from the beginning of Israel's attack on Gaza on 10 May 2021 until midday on 15 May 2021, 139 Palestinians – including 39 minors and 22 women – were killed in the Gaza Strip, and about 1,000 more were injured. In some cases, entire families were wiped out after Israel bombed their homes. Some of the deaths have been attributed to rockets fired from the Gaza Strip towards Israel, and B'Tselem is looking into these claims. Israel has not wreaked this level of destruction on the blockaded Gaza Strip since 2014.

In the West Bank, Israeli security forces killed 14 Palestinians between 11 and 14 May 2021, including one minor. Another Palestinian was killed, either by Israeli security forces or by a settler. The circumstances of his death are being investigated. Yesterday, Friday, saw the highest death toll in the West Bank in a single day since Operation Defensive Shield (2002), with Israeli security forces killing at least 10 Palestinians, most of them during protests and clashes. The forces also injured 251 Palestinians; 26 are in serious condition, and one is in critical condition with a head injury. Nearly 1,000 Palestinians were injured by Israeli security forces in East Jerusalem between 10 and 14 May 2021.

Palestinians living everywhere Israeli apartheid reigns – the Gaza Strip, the West Bank (including East Jerusalem) and within the Green Line – are being subjected to an almost unprecedented scale of killings, destruction, violence and intimidation.

Israel's attacks on the Gaza Strip: A war crime

In Gaza, ever since Operation Guardian of the Walls began, Israel has bombed and shelled civilian population centers and residential buildings, including high-rises housing dozens of families. The UN estimates that more than 10,000 Palestinians have left their homes and sought shelter in 29 UNRWA schools. Israel has reportedly caused massive damage to businesses, electricity and water infrastructure, roads and farmland. Three hospitals have reportedly been damaged: the hospital in Beit Hanoun, the Indonesian Hospital and the Hala a-Shawa Medical Center (currently not operating).
The Israeli airstrikes are targeting one of the most densely populated places in the world, already gripped by a humanitarian crisis caused, in part, by 14 years of Israeli blockade imposed on its roughly two million residents. Most of Gaza's residents live in abject poverty and inhuman conditions. The crisis has been exacerbated by the coronavirus pandemic, which continues to rage in the Gaza Strip and in the West Bank while Israel refuses to provide residents with vaccines.

Gaza's besieged civilians have nowhere to run to hide from the strikes. Tens of thousands of families cannot protect themselves. Israel repeatedly boasts that it takes care to safeguard civilians' lives and claims all its actions are lawful. For instance, regarding the bombing of residential high-rises, Israel has claimed they were empty as it had warned the occupants prior to the strike. This claim ignores the fact that the buildings in question cannot be considered legitimate military targets, both because they are inhabited by civilians and because their destruction provides Israel with no military advantage. Targeting civilian objects is prohibited and constitutes a war crime.

IDF Spokesperson Hidai Zilberman has admitted that Israel's actions in Gaza are "as far from pinpoint accuracy as you can get. They're making Gaza City shake." Zilberman also said that the military was "attacking military targets belonging to terrorist organizations – even at the cost of harming uninvolved individuals, from whose crowded, populated neighborhoods Hamas and Islamic Jihad have chosen to launch rockets."

Indeed, Palestinian armed groups have been launching rockets at civilian population concentrations inside Israel since Monday, including heavy barrages aimed at Israel's core, Gush Dan. So far, seven Israelis, including two minors and three women, have been killed by rockets. Two other Israeli women died after suffering falls as they ran for shelter after a siren was sounded. This rocket fire is also a war crime. Yet the message conveyed in the IDF Spokesperson's statement is that no matter how Israel responds or how horrific the results – its actions will be legitimate. This stance is unreasonable, unlawful and empties the fundamental norms of international humanitarian law, which Israel is obligated to uphold, of meaning.

The hundreds of bombs Israel is boasting of raining down on Gaza are, horrifically, not part of a new policy. Israel bombs the Gaza Strip from time to time, at varying degrees of intensity, killing people and damaging civilian property and infrastructure. Israel also successfully whitewashes its actions with mechanisms it has put in place to shield policymakers from liability, along with those who approve and implement these policies.

In the current circumstances, Israel is showing no sign of changing its policy. B'Tselem reiterates that the Prosecutor of the International Criminal Court in The Hague has already launched an investigation into Israel's actions, including alleged war crimes committed during the fighting in 2014. Israel is now implementing precisely the same policy that the ICC is examining. While welcome, the investigation, which will be protracted, is not enough. The violence has to stop now. That is why the international community must step in immediately and use its leverage to force Israel to change its policy, before it claims even more victims
[Photo: Destruction left by Israeli strikes in Gaza. Credit: Muhammad Sabah (B'Tselem)]