Churches and their Contribution to the Integral Well-being of Families in Mexico / Las iglesias y su aporte en el bienestar integral de las familias:
In February, the Churches of God in Mexico City held workshops related to the daily life of families.  
The Church of God is one of the established denominations in Mexico, which performs an outstanding work of evangelism with a holistic approach.  As part of this work and at these churches held various actions focusing on the integral well-being of families.
The Pastoral Accompaniment and Chaplaincy Program developed by the Theological Community of Mexico (CTdeM), helps pastors.  Pastor Noé Clemente, a student of CTdeM Master's Program in Theology and current pastor of the Church of God in Tepito, invited us to collaborate through a workshop on Church and Family:  Building Healthy Relationships in the Face of Violence.  The workshop brought together leaders from six congregations of the Church of God from the State of Mexico and Mexico City.  The church, located in the Tepito neighborhood, hosted the workshop.
The main theme of the workshop was to raise awareness on the needs of familes.  Serving families presents itself as a challenge for churches in the increasingly complex and violent contexts.  Pastor Clemente shared about his work with the popular neighborhood of Tepito, in the Colonia Morelos, Sector of Cuauthémoc, Mexico City.  This neighborhood has social and cultural traditions dating back to the pre-Spanish era.  An interesting fact is that due to their historical participation in different social and resistance episodes to maintain their identity, they are known as "Brave Neighborhood" (Barrio Bravo).
The neighborhood of Tepito and like many other sectors of the State of Mexico, has serious social problems, and citizen insecurity is very high.  These problems include crime, sale and use of illicit drugs, kidnappings, and domestic violence.  This last problem has the most significant impact on women, children, and adolescents.  A political read on the context of violence experienced by these neighborhoods once again exposes the structural problems of social injustice, corruption, and inequity in the distribution of wealth.
Reflecting on these themes from the perspective of the church has been an incredibly enriching experience.  Using both biblical and theological perspectives as well as prophetic and social perspectives, churches seek to implement pastoral initiatives to help families positively manage their conflicts and build relationships based on mutual respect and love.  Pastors made clear commitments to the integral well-being of families in the face of rising domestic violence.
Being able to collaborate in these initiatives and contribute to social and family transformation is a blessing and privilege.  Confronting the increase in domestic violence cases, churches in Mexico are channeling their resources to propose new paths of help to those affected families.  According to the National Public Security System of Mexico (SESNSP), there was an increase of 18.9% of investigations of domestic violence in comparison to the same period last year.  Many organizations and churches have shared warnings on the seriousness of this situation, especially in light of the current pandemic of COVID-19.
Undoubtedly, our participation would not be possible without the vital ministry developed by the CTdeM.  The Pastoral Accompaniment and Chaplaincy Certification has provided the tools and opportunities to work directly with churches and their communities.  Thanks to Global Ministries of the Christian Church (Disciples of Christ) and the United Church of Christ for their commitment to this holistic mission that invites us to continue to build a new world.
---
Las iglesias y su aporte en el bienestar integral de las familias:
Acompañamiento a iglesias y familias pentecostales en México.
Durante el mes de febrero de este año, las Iglesias de Dios en la Ciudad de México realizaron eventos de formación y reflexión alrededor de temas relacionados con la vida de las familias. La Iglesia de Dios es una de las denominaciones pentecostales establecida en México, que realiza una importante labor de evangelización con enfoque integral. Como parte de esta labor evangelizadora estas iglesias han celebrado, a nivel de distrito, diversas acciones enfocadas en el bienestar integral de las familias.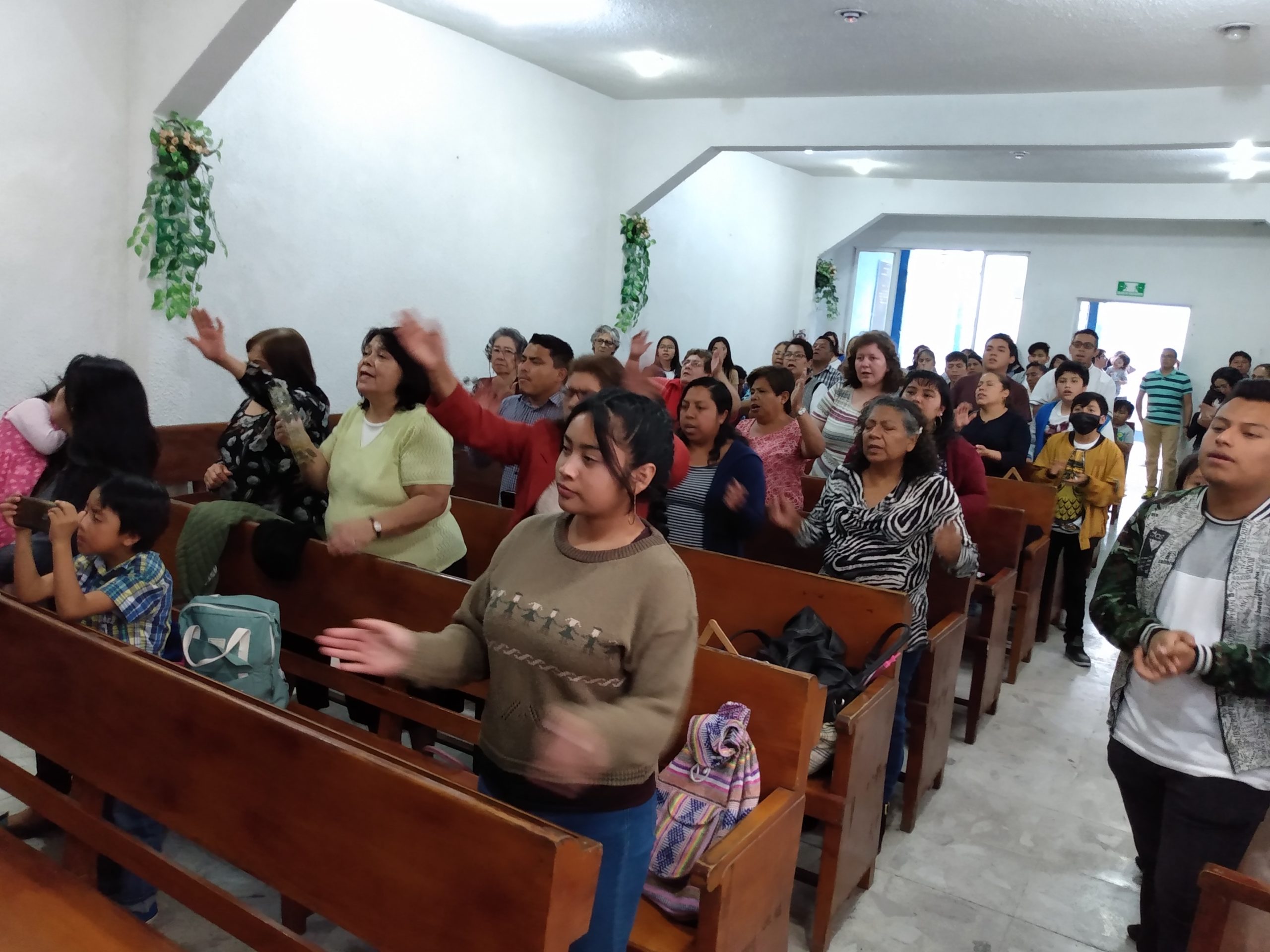 Con el programa de Acompañamiento Pastoral y Capellanía desarrollado por la Comunidad Teológica de México (CTdeM), hemos podido acompañar algunas de las iniciativas eclesiales que buscan aportar en temas pastorales. El pastor Noé Clemente, estudiante egresado del programa de Maestría en Teología de la CTdeM y pastor de la Iglesia de Dios en Tepito, nos invitó a colaborar con un taller sobre Iglesia y Familia: construyendo relaciones sanas ante la violencia. El taller reunió a lideres y lideresas de 6 congregaciones de la Iglesia de Dios, provenientes del Estado de México y de la Cuidad de México. La sede del taller fue el templo ubicado en el barrio Tepito.
El propósito del taller fue sensibilizar y movilizar al liderazgo eclesial en temas de pastoral familiar. Atender a las familias desde sus diversidades, riquezas y necesidades se presenta como un desafío para las iglesias en contextos cada vez más complejos y violentos. Un referente importante en este tema fue la experiencia ministerial que el pastor Noé Clemente ha desarrollado en el barrio popular de Tepito, perteneciente a la Colonia Morelos en la Alcaldía de Cuauthémoc de la Ciudad de México. Este barrio se ha caracterizado por sus tradiciones sociales y culturales que datan de la época prehispánica. Un dato interesante, es que por su participación histórica en distintas luchas sociales y de resistencia por conservar su identidad, se le conoce como el "barrio bravo".
A nivel de problemáticas sociales el barrio de Tepito, como muchos otros barrios populares de la Ciudad y el Estado de México, presenta altos índices de inseguridad ciudadana. Esta problemática se agrava principalmente por la delincuencia, venta y consumo de drogas, secuestros y violencia intrafamiliar. Esta ultima tiene su mayor impacto en las mujeres, niños, niñas y adolescentes. Una lectura más política del contexto de violencia que viven estos barrios pone nuevamente al descubierto los problemas estructurales de injusticia social, corrupción e inequidad en la distribución de la riqueza.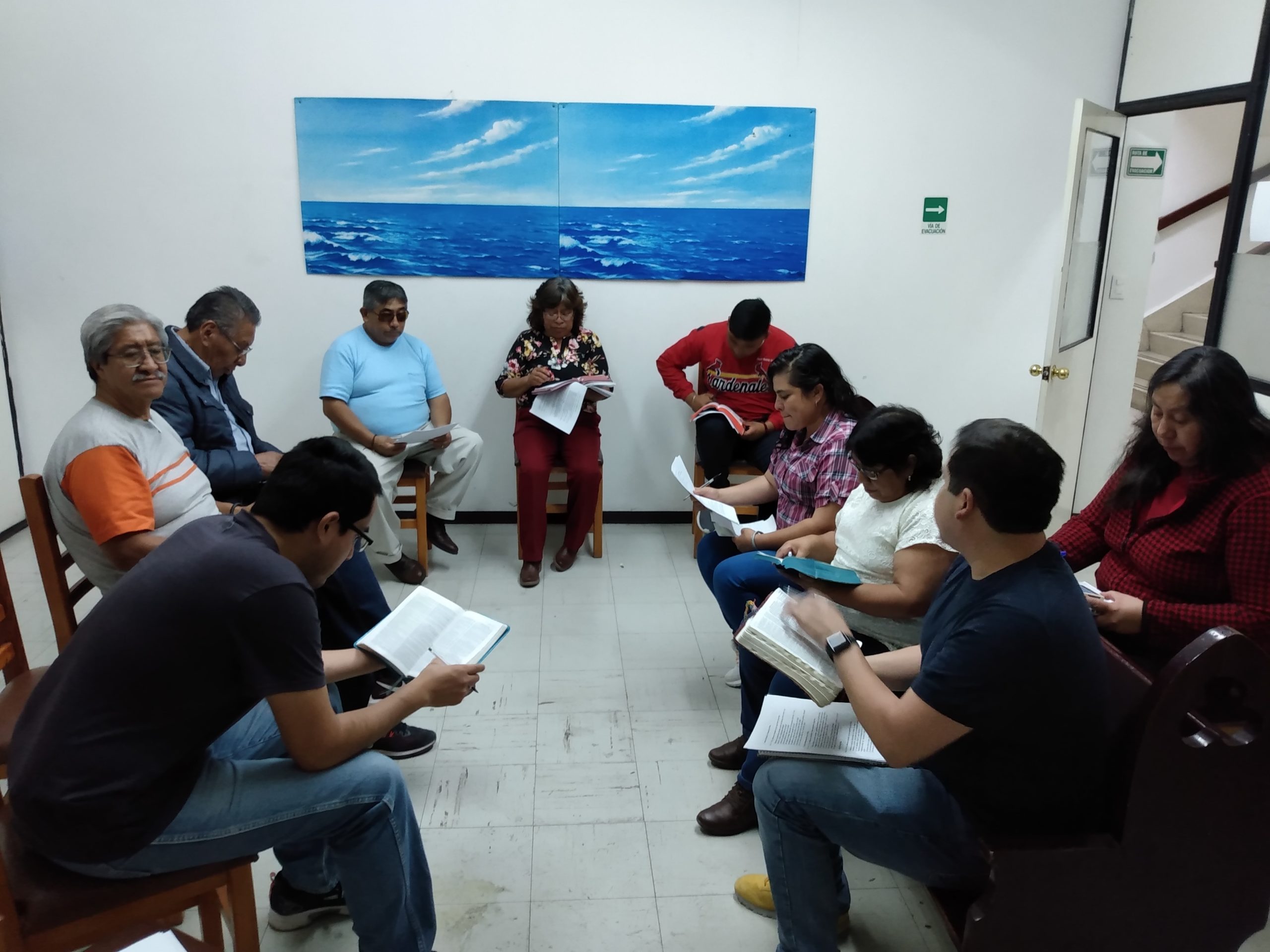 Reflexionar estos temas desde las iglesias ha sido una experiencia sumamente enriquecedora. El liderazgo eclesial no solo reflexiona desde una perspectiva bíblica y teológica, sino que también lo hace desde una visión profética y social. Conscientes del incremento de la violencia intrafamiliar en México, las iglesias buscan implementar iniciativas pastorales que ayuden a las familias a gestionar positivamente sus conflictos y construir relaciones basadas en el respeto y el amor. Como producto del taller, el liderazgo eclesial ha asumido compromisos claros con el bienestar integral de las familias que son atendidas pastoralmente.
Poder continuar colaborando con estas iniciativas, y de esta manera aportar a la trasformación social y familiar, será siempre una bendición y un privilegio. Frente al aumento en los casos de violencia intrafamiliar, las iglesias en México pueden movilizar sus recursos y talentos para proponer nuevos caminos y ser canales de bendición para las familias. Según el Sistema Nacional de Seguridad Pública de México (SESNSP) en el primer trimestre de este año se incrementó en un 18.9% el número de investigaciones relacionadas con violencia intrafamiliar, en comparación con el mismo periodo del año pasado. Muchas organizaciones e iglesias han alertado sobre la gravedad de esta situación, especialmente en el contexto actual de contingencia sanitaria debido al Covid-19.
Sin duda, nuestra participación en estas iniciativas eclesiales no seria posible sin el importante ministerio que desarrollo la CTdeM. El Diplomado de Acompañamiento Pastoral y Capellanía ha brindado las herramientas y posibilidades para trabajar directamente con las iglesias y sus comunidades. Gracias a Ministerios Globales de las Iglesias Discípulos de Cristo y Unida de Cristo por su compromiso en esta misión holística que nos invita a seguir construyendo un mundo nuevo.
Cindy Moraga-Selva serves the Theological Community of Mexico (CTdeM). Her appointment is made possible by your gifts to Disciples Mission Fund, Our Church's Wider Mission, and your special gifts.