CMEP Bulletin: Holy Week in the Holy Lands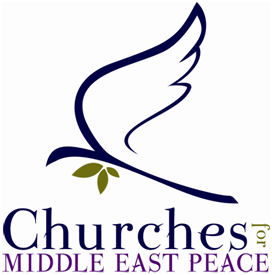 Easter in Jerusalem: No Access for Gaza's Christians
[Al Jazeera]
"Three days to go before Good Friday, Israel has not issued permits for Gaza Palestinian Christians to travel to Jerusalem to celebrate Easter, Church authorities have said. The Latin Patriarchate of Jerusalem said church authorities had applied for around 600 permits for Gaza Palestinian worshipers to travel, but had not received any. … The Israeli military-run authority that operates in the occupied West Bank defended its policy to deny the applicants access to the city of Jerusalem in the West Bank, and said it would only issue permits to people aged at least 55," according to Al Jazeera.
Israel to Impose Closure on West Bank, Gaza During Passover [Haaretz]
"The Israeli army said it will impose a closure on the West Bank and Gaza crossings for the duration of the Passover holiday. The closure will begin Thursday at midnight and be lifted on Saturday, April 7. The army added that passage will be allowed for humanitarian and medical cases, pending approval by the Coordinator of Government Activities in the Territories. … Israel is gearing up for mass protests planned for this Friday along the border fence. The Palestinians are planning on establishing six to eight large tent camps, capable of housing thousands of people, mostly women and children, along the border – but some 700 meters from the fence," according to Haaretz.
Israel Approves Plan to Open U.S. Embassy in Jerusalem on Independence Day [Haaretz]
Haaretz reports, "Acting at the request of Finance Minister Moshe Kahlon, the National Planning and Building Council exempted the U.S. government from permitting requirements to enable the relocation of its embassy from Tel Aviv to Jerusalem in May. That will allow work to proceed on a building in Jerusalem's Arnona neighborhood that now houses a U.S. consular section and will be repurposed as a temporary embassy. … The work includes the construction of a 3.2-meter-high wall and an additional road as an escape route from the embassy, to satisfy U.S. security required."