CMEP Bulletin: Tensions Over Jerusalem Status Quo Persist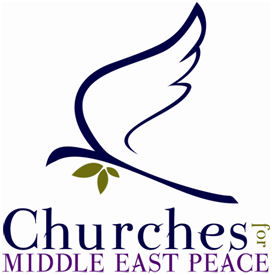 Church of Holy Sepulchre Reopens after Decision to Halt Tax Collection [The Jerusalem Post]
"The Church of the Holy Sepulchre reopened early Wednesday morning after Prime Minister Benjamin Netanyahu became personally involved and froze the measures that had infuriated church leaders. The site had been closed since Sunday. 'We, the heads of Churches in charge of the Holy Sepulchre and the status quo governing the various Christian holy sites in Jerusalem – the Greek Orthodox Patriarchate, the Custodian of the Holy Land and the Armenian Patriarchate – give thanks to God for the statement released earlier today by Prime Minister Netanyahu and offer our gratitude to all those who have worked tirelessly to uphold the Christian presence in Jerusalem and to defend the status quo,' the leaders of the three denominations in charge of the site said in a statement. … The decision to shut the doors of the Church of the Holy Sepulchre came in protest over the Jerusalem Municipality's plan to collect property tax on church-owned properties that are not used as houses of worship and to protest a bill that would authorize the expropriation of land sold by churches in return for compensation to the investors that purchased the properties," according to The Jerusalem Post.
US Plans to Move Embassy to Jerusalem in May [CNN]
CNN reports, "The Trump administration will move its US Embassy in Israel from Tel Aviv to Jerusalem in May, the State Department announced Friday, coinciding with Israel's 70th anniversary. … This latest timeline suggests the effort to settle officials into the temporary facility are being expedited. In December, shortly after President Donald Trump announced the US would recognize Jerusalem as the capital of Israel, Tillerson told reporters the process would likely take more than a year. As part of the process, he said, the State Department needed to acquire a site, make construction and building plans, ensure necessary authorizations and then build the embassy itself."
You Can't Force A Peace Deal, President Trump [Forward]
Alan P. Solow writes, "A central and enduring premise of American pro-Israel leadership has always been that any resolution of the conflict between Israel and its neighbors, specifically including the Palestinians, should not be imposed from the outside, but must instead result from agreement between the parties. It is this principle — that a US administration cannot force a plan on either the Israelis or the Palestinians — that must inform the Trump-Netanyahu meeting on March 5th in Washington. … President Trump has repeatedly demonstrated his desire to disrupt established ways of conducting foreign policy, but this is a place where he should tread lightly and recognize that just because something has always been done a certain way does not make it inherently bad."
Click here to read the full Churches for Middle East Peace Bulletin, including these and other items.