CMEP Bulletin: Trump's Jerusalem Recognition Exposes Tensions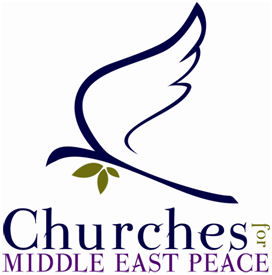 Is Trump Widening a Rift Between the Evangelicals and Mideast Christians? [Religion News Service]
"When President Donald Trump announced in December he would recognize Jerusalem as the capital of Israel and call for the U.S. embassy to be moved there, some of his loudest cheerleaders were American evangelicals. … But the faith-fueled praise overshadowed a possible consequence: Namely, an escalation of simmering tensions between Middle Eastern Christians — especially those living in the occupied Palestinian territories — and American evangelicals seeking to balance hard-line support for Israel with concern for their fellow faithful. … [S]ome of the most dramatic faith-rooted pushback came from the region's dwindling Christian population. A group of Jerusalem churches issued a letter in the lead-up to the decision arguing that recognizing the city as Israel's capital would cause 'irreparable harm.' Shortly after the announcement, the Palestinian Christian mayor of Bethlehem — a  city in the occupied West Bank where the biblical Jesus was said to have been born — ordered Christmas lights to be turned off for several days in protest," according to Religion News Service.
US Projects in Palestinian Territories Face Backlash Amid Calls for Boycott [The Guardian]
The Guardian reports, "A wave of anger since the December announcement has led to protests aimed at halting Palestinian NGOs' participation in US-funded programmes ranging from clean water deliveries to support for law students, according to officials on both sides. There have been protests, refusals to meet with US project managers and a rash of requests by groups backed by aid money to seek waivers to remove US-linked branding – including the US flag – from their promotional materials. … Events have been cancelled and offers of assistance rejected: for example, Palestinian law schools pulled out of an international event for which the US consulate had planned to provide plane tickets. The issue of whether to widen the boycott is due to be discussed at an upcoming meeting of the Palestinian central council, which will meet to discuss the Palestinian response to Trump's Jerusalem decision."
Charles Bronfman: Abandoning The Two-State Solution Means Abandoning The Jewish Soul [Forward]
Charles Bronfman, chair of Israel Policy Forum's advisory council and co-founder of Birthright Israel, writes, "To me, as well as a majority of Jewish Americans and Israelis, two states is the only way that Israel will be able to keep both its Jewish and democratic character — vital to both Israel's founding document of May 13, 1948, and to the soul of modern Israel. … There are both practical and moral reasons that the two-state solution must happen. In the first place, failing its adoption would spell the end of Israel as we know it! … Yes, there could be one state encompassing the territory of Judea, Samaria and Israel. But what would it be? Over time, it would either no longer be Jewish, since a majority Arab population would control it, or it would no longer be a democracy if a Jewish minority ruled over an Arab majority. It would, in fact, be a prescription for prolonged civil war. Moreover, two states is the only outcome that has any chance of being accepted by both parties."
Click here to read the full Churches for Middle East Peace Bulletin, including links to these items.