CMEP Bulletin: US Slashes Funding for UN Refugee Agency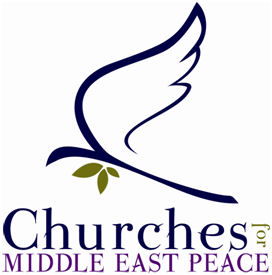 U.S. Freezes More Than Half of Aid Funds to UN Palestinian Refugee Agency
[Haaretz]
"The United States will withhold $65 million from a payment it was scheduled to transfer this month to the UN agency responsible for assisting Palestinian refugees and their descendants in the Middle East, a U.S. official said Tuesday. The U.S. will provide $60 million in aid, amounting to roughly half the planned sum of $125 million. … The U.S. pledged $370 million to the agency in 2016, a third of the agency's budget, according to UNRWA's website. The decision was made following a lengthy internal debate within the Trump administration. U.S. Ambassador to the UN Nikki Haley pushed for a complete freeze of funding to UNRWA, unless the Palestinians commit to U.S.-mediated peace talks with Israel, while Secretary of State Rex Tillerson and other State Department officials warned that such a move would create a humanitarian crisis in Gaza, Jordan and the West Bank," according to Haaretz.
Schools, Health Could Be Hit by U.S. Cut for Palestinian Refugee Funds: UNRWA Chief [Reuters]
"A cut in U.S. funding for a U.N. agency that helps Palestinian refugees will affect regional security and could put vital health, educational and food services at risk, its chief said on Wednesday, adding he would appeal for world donations. Washington said on Tuesday it would provide $60 million to the U.N. Relief and Welfare Agency while keeping back a further $65 million for now. The U.S. State Department said UNRWA needed to make unspecified reforms. … More than half of the two million people in the Gaza Strip, where the unemployment rate is 46 percent, are dependent on support from UNRWA and other humanitarian agencies. … [UNRWA Commissioner-General Pierre] Krähenbühl said 525,000 boys and girls in 700 UNRWA schools could be affected by the fund cut, as well as Palestinian access to primary health care, but he pledged to keep facilities open through 2018 and beyond," according to Reuters.
Israeli Leader Gives Surprising Time Scale for U.S. Embassy Move [CBS News]
CBS News reports, "Israeli Prime Minister Benjamin Netanyahu says he's certain that the U.S. Embassy will be moved to Jerusalem in the coming year, much sooner than Trump administration officials have estimated. … President Donald Trump upended decades of American foreign policy, infuriating many when he announced late last year the United States recognizes Jerusalem as the capital of Israel and would move its embassy there. American officials have said it's unlikely any Jerusalem embassy will open before the end of Mr. Trump's first term."
Behind the Fiery Rhetoric, the Palestinian Leadership Is Cornered and Flailing [The Washington Post]
"During a two-hour speech on Sunday night, Palestinian President Mahmoud Abbas hurled insults at the Trump administration and gave the impression of a leader with little to lose. … A day later, the Palestinian Central Council recommended a raft of measures that included reversing Palestinian recognition of Israel, ending security cooperation with it, and making a new international push for Palestinian recognition and Israeli accountability. However, Abbas's Palestinian Authority relies for its survival on his relationship with Israel, analysts say, making any bolder measures unlikely. … That leaves them flailing as the Trump administration accuses them of turning their back on negotiations, while Israel becomes increasingly emboldened by U.S. support and its acquiescence to Israeli settlement construction in occupied territory. … The Palestinian cause has slipped down the agenda for Arab countries. Gulf nations, including Saudi Arabia, are more concerned about strategic threats, such as Iran, and are finding their business and security interests increasingly aligned with those of Israel," according to The Washington Post.