COVID-19 Update from Lesotho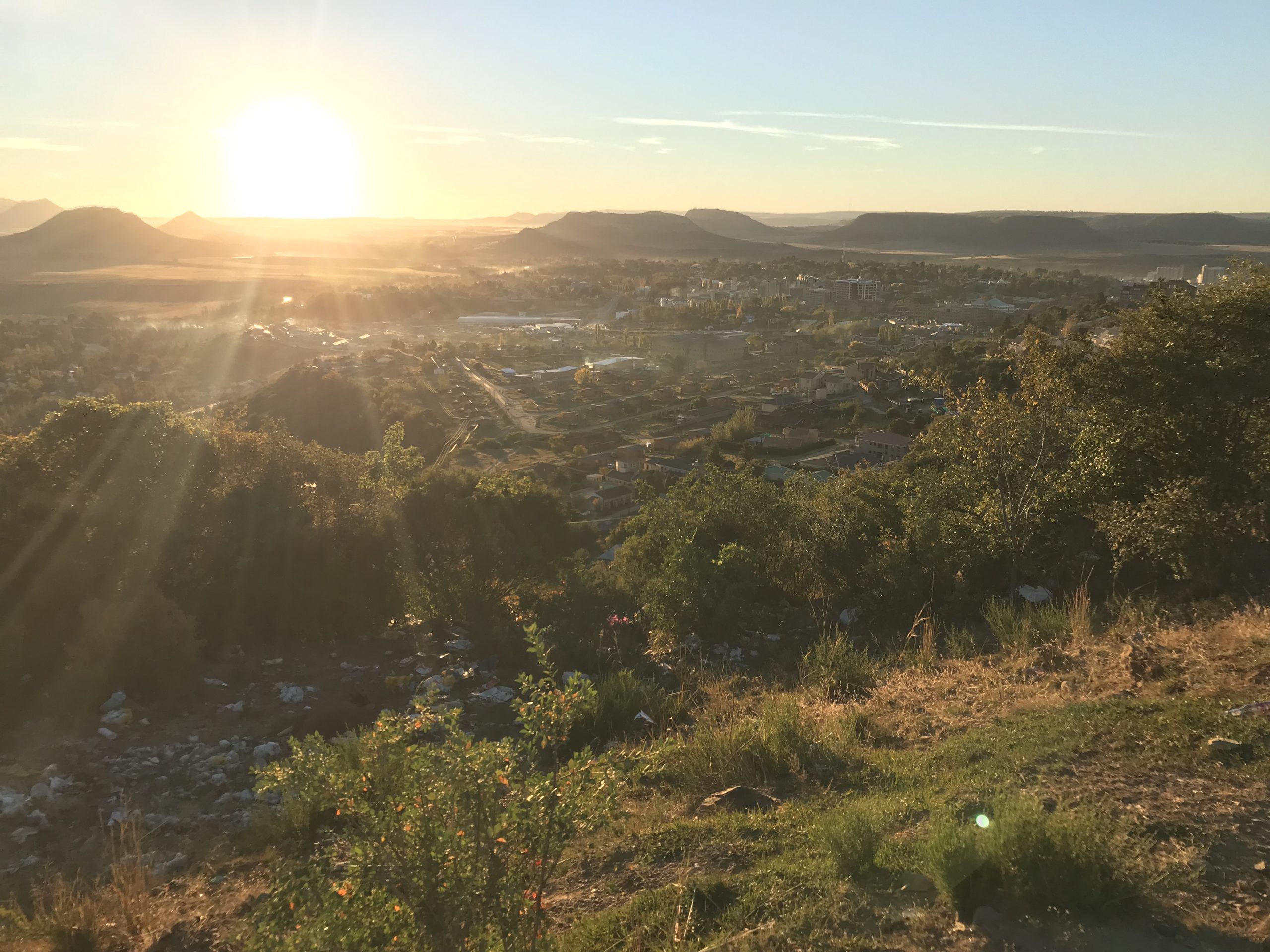 Lesotho was the last country in Africa to have a confirmed case of COVID-19, on May 12th, and, as of May 25th, it still only has two confirmed cases. Interestingly, within those dates, Lesotho also saw its Prime Minister resign and be replaced, and the country (largely) emerged from a six-week lockdown, so it has been an eventful month, to say the least.
Such events cause both hope and worry. There is hope that a new government will be better focused on addressing this pandemic and other issues, hope that the late arrival of the disease in Lesotho has provided a better chance to prepare, and hope of a better understanding of the disease as other places that have already gone through these initial stages. But there is also worry that it is arriving just as the country has reopened, just as Lesotho is going into winter, and that the country still isn't fully ready in terms of things like personal protective equipment (PPE), protocol, and infrastructure.
Lesotho did receive at least two consignments of PPE from China, and these have benefitted many of the health institutions in Lesotho—including those that belong to the Christian Health Association of Lesotho, three of which are under Global Ministries' partner, the Lesotho Evangelical Church in Southern Africa (LECSA). But beyond that such goods are hard to find, as they were never readily available in Lesotho to begin with, they are in-demand all over the world currently, and getting goods from neighboring South Africa (where virtually all of Lesotho's goods come from or through) has been increasingly difficult and costly. LECSA's institutions are prioritizing masks, gowns, gloves, and boots, and LECSA has received some funding from several international partners to do so, but again this takes a lot of logistical work to make happen. Thus much effort is being put into such work currently.
Lesotho has also been able to do other sorts of preparatory work. The government has set up sites to specifically handle COVID-19 patients, and currently, there are 24 ventilators in the country. They are also working to set up a testing center in Lesotho—as previous tests have had to go to South Africa—though it has faced some logistical and legal challenges in doing so, and is not quite yet up-and-running. The government is also training frontline staff and medical personnel. For example, LECSA has had workers from its three institutions, including those in the rural areas, attend these trainings. But those institutions are still trying to figure out logistics of how to handle suspected cases, and how to protect their staff and patients, as these institutions were already often overfilled and understaffed.
Finally, Lesotho is being impacted in all areas of life, just like most of the world. In a country where food security was already an issue, where children relied on schools being open to get their main meals, where the need for winter fuel means the costliest months are just arriving, closing down has further hurt the economy and people at the most basic levels. Churches grapple with how to be the church in a time of crisis and distance, especially as many people throughout the country do not have access to technological fallbacks, and as people start to gather again. And as the border is shut down, in a nation with only one neighbor, so much of life is impacted. In these ways and more Basotho live with the tension of hope and worry in this time—just as most of the world currently does, though in ways specific to Lesotho.
Mark Knowles serves with the Lesotho Evangelical Church. His appointment is made possible by your gifts to Disciples Mission Fund, Our Church's Wider Mission, and your special gifts.