Diocese of Durgapur's Free Eye Clinic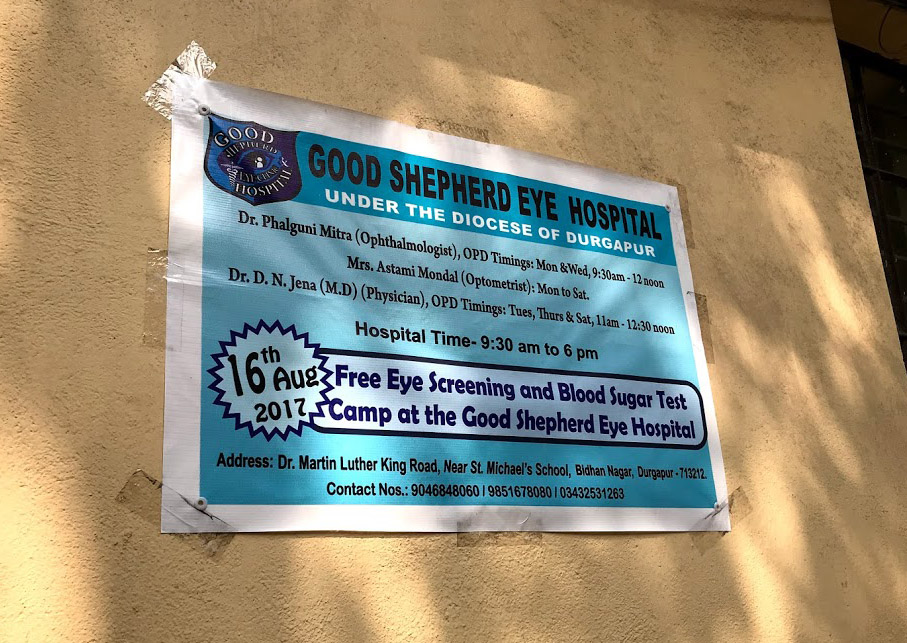 The Diocese of Durgapur is really attentive to it's surrounding community. They are paying attention to the needs and catering to them.
Durgapur is located in a rural industrial area. Many of the population work in the industries or in the fields. Where they are highly exposed to chemicals and heat. Many cannot afford proper treatment. That is when the eye center was created.
The eye clinic opened on February 2013 serving all communities, but focusing on slum and underprivileged people. Community camps are held to let the communities know that there is an eye clinic available for them. There are government cards available , making the services free for the patients. All services are free, including surgeries.
The clinic sees from 250 to 300 patients a month. I had the opportunity to ask the main doctor, Dr. Phalguni Mintra some questions and also Shanti Khetropal, she is one the hostel children. Shanti has finished her class 12 and is in her first year of college. She has been working in the clinic for a few months now.
Questions for Dr. Mintra:
What made you choose to join this clinic?
I have been working in social services for a while. But in this clinic the atmosphere of this place, the serenity of this environment, it's quiet and peaceful. Everyone working here is cooperative. Also, there is a vision and purpose.
What do you find most rewarding about your job?
The atmosphere, the positive attitude. Knowing we are helping is rewarding. The attitude also, it's a positive attitude. I like that prayers are done before every surgery and the patients actually get blessed by the priest.
What part of your job do you find most challenging?
There really aren't any obstacles, again everyone is very cooperative. What I can say is a challenge is meeting the expectations of the patients. But, those are usually met.
What is your typical day like?
I see about 30 patients a day and about 5-10 cases a month. I wish to see 50 patients a day, but I will take what we have now. My hope is to grow and expand. This clinic seems to have that same vision. The cases we see the most are refractions which means the shape of the eye does not bend to light in a correct way and it causes blurred image. Cataracts, which is the leading cause of blindness in India, glaucoma, and lastly infection cases. Many of our patients work in fields and live in remote areas where they can easily catch an infection.

We treat all age groups: Refractions from ages 5-70; Cataracts from ages 40-80; Glaucoma from ages 40+; Infections we treat all age groups.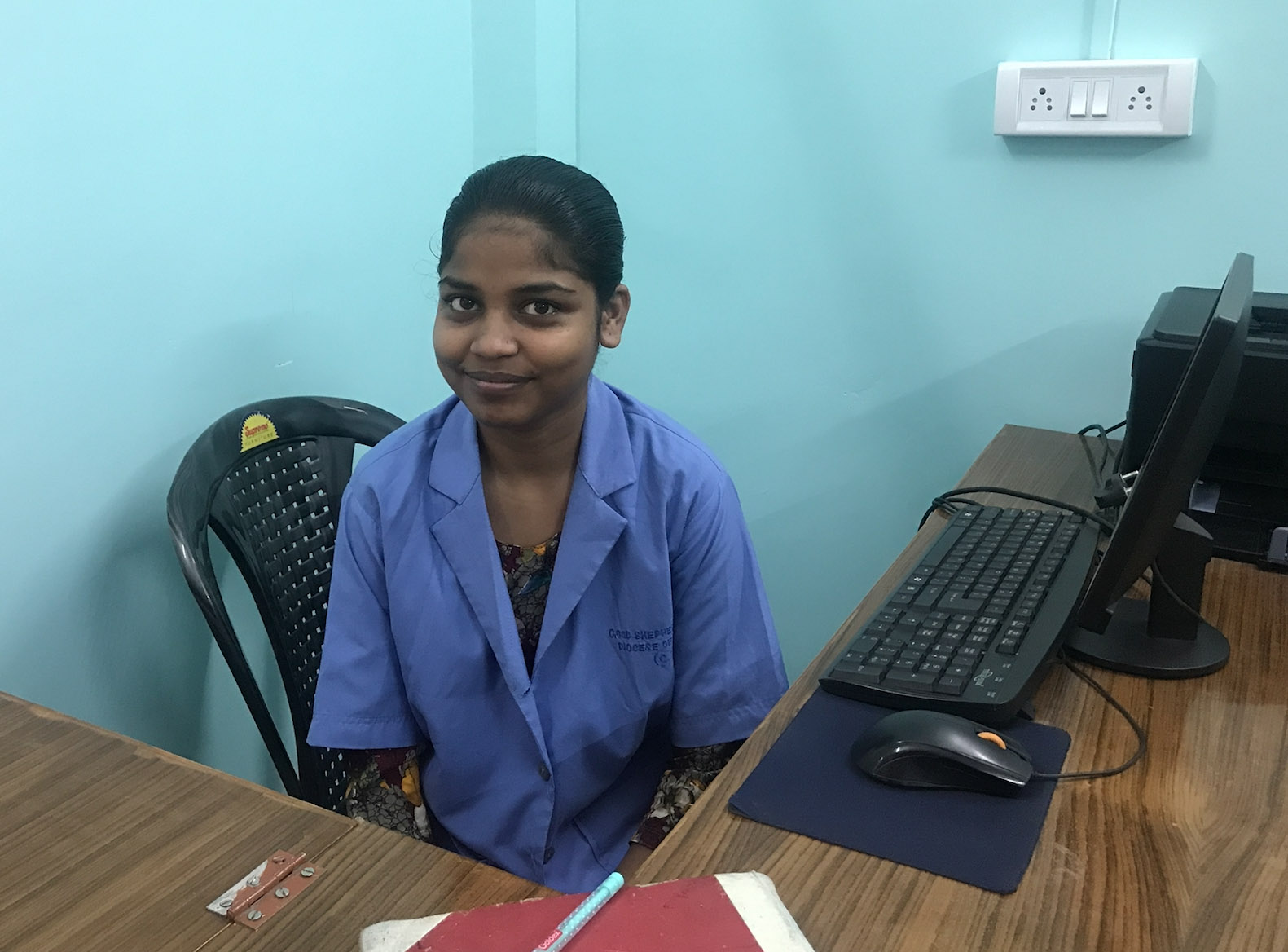 Questions for Shanti (age 18):
What prompted you to come work here?
I finished class 12 and I am in my first year of college. would like to be a social worker.While I am in college I have this job. The money I am making can help me with my college education.
What do you like the most about working here?
I get to help people and I get to assist the clinic staff.
What is the hardest part about working here?
The hardest part sometimes is after the surgeries, seeing the patients in that state.
What is it that you do here?
I currently assist in checking in the patients and calling them in for their surgeries.

I like being here, doing work here and I am first thankful to God and then to the Bishop and Madam for giving me this opportunity to work here.
The Diocese is not only helping their community but they are also helping their children in the hostel in their future.
Joanines Adorno-Diaz serves with the Diocese of Durgapur, Church of North India. Her appointment is made possible by your gifts to Disciples Mission Fund, Our Church's Wider Mission, WOC, OGHS and your special gifts.