DSPR addresses refugee boat's sinking in Greek waters
We as the Department of Service for Palestinian Refugees [of the Middle East Council of Churches] are very concerned about the boat accident with more than 700 people off the coast of Greece. In the Greek port city of Kalamata, a dramatic scene unfolded after the boat accident. Since the sinking of the utterly overcrowded fishing boat on Wednesday, relatives had travelled from Europe to find out whether their loved ones had survived, mostly without success. Only 104 people could be saved, 78 people were recovered dead, and the others dragged the boat with them into the depths of over 500 meters to the deepest point of the Mediterranean Sea. The 104 survivors are mainly from Syria, Pakistan and Egypt. There is no hope left to find survivors of the serious boat accident.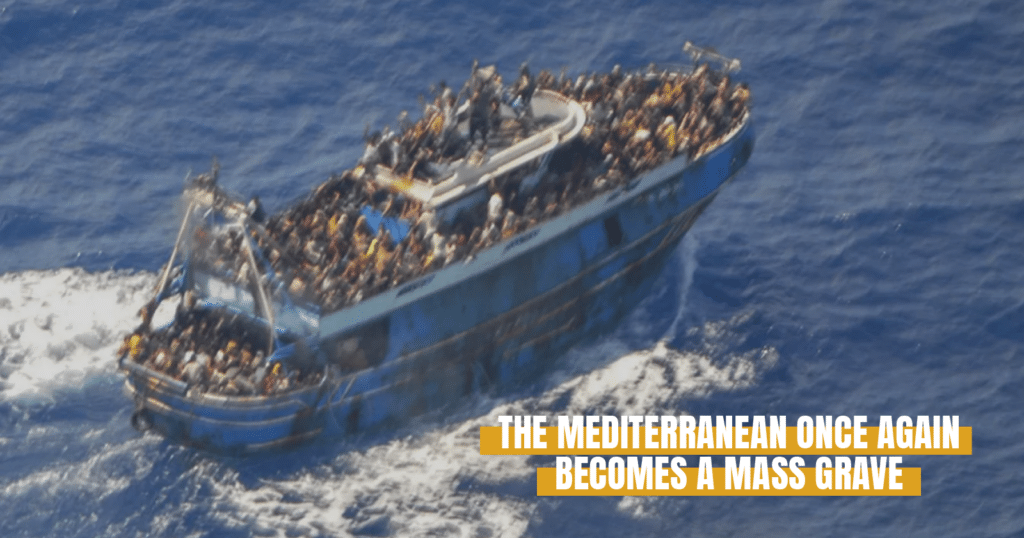 Although it is one of the most serious tragedies, Europe remained surprisingly quiet. The current concept for the Mediterranean is not working. Security and solidarity are not at the heart of current European refugee policy. The business of smuggling is also a problem. According to survivors, the refugees had paid about 5000 euros per head for the crossing. A lot of money, for a crossing that often ends in death. 

In addition to the inhuman suffering, there were also touching scenes in Kalamata. A Syrian who had come from the Netherlands found his brother among the survivors. However, there is no hope for the many people who were dragged down by the boat. There were probably about 100 children on board.

We pray for the souls of those who died, for peace and safety for the survivors, and for comfort for those left behind. And we pray for a better world, where there are no more causes of flight.