Election of New All Africa Council of Churches (AACC) General Secretary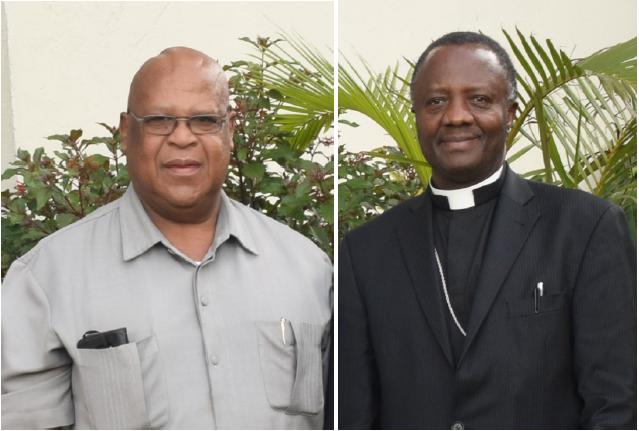 The AACC General Committee yesterday, 5th April 2018 unanimously elected Rev. Dr. Fidon Mwombeki as the new General Secretary to take over from Rev. Dr. Andre Karamaga.
We thank God for the provision and kindly request you to keep him in your prayers for a fruitful tenure. Kindly see below some details about the General Secretary Elect, for your information.
Rev. Dr. Fidon Mwombeki, a Tanzanian citizen, is an ordained Minister of the Evangelical Lutheran Church in Tanzania.
Education
He holds Bachelor's and Master's degrees in Theology, a Master of Business Administration (Management) and a PhD in Biblical Studies.
Work Experience
1998 – 2004: Served as Parish Pastor in his Church and held several positions as Literature and Communication Secretary, Programme Counsellor, Secretary for Missions and Evangelism, Deputy General Secretary, General Secretary etc.
2006 – 2014: General Secretary, United Evangelical Mission (UEM) – Communion of Churches in 3 continents – providing strategic leadership to staff of 75 for 8 years, focusing on holistic mission, diakonia, development, advocacy, partnership etc. UEM has representation in 36 churches in Africa, Asia and Germany.
January 2015 to date: Director of Mission and Development, Lutheran World Federation with responsibility for building relationship between 146 member Churches in all six continents, projects of member Churches, oversight for scholarship programmes etc.
Rev. Dr. Fidon Mwombeki is an accomplished theologian and comes with a wealth of experience related to general management, finance, pastoral, mission and development work, international relations, governance, strategic leadership etc. Rev. Dr. Fidon Mwombeki is married with 3 adult children.
Nairobi, 6th April 2018
AACC is a fellowship of 173 member Churches and Christian Councils in 40 African countries