Families in God's plan: A reflection from the churches in Cuautepec. / Las familias en el plan de Dios: Una pastoral familiar desde las iglesias en Cuautepec.
Cuautepec is a community located on the periphery of Mexico City.  It is part of the Gustavo Madero region, north of the City, which is the second largest region with 1.16 million inhabitants. Getting to Cuautepec is an adventure since the public transport service is of poor quality, and in the last section (Barrio Alto) you have to use the "vochotaxtis" (the VW bug taxis), which are the only ones that reach this point.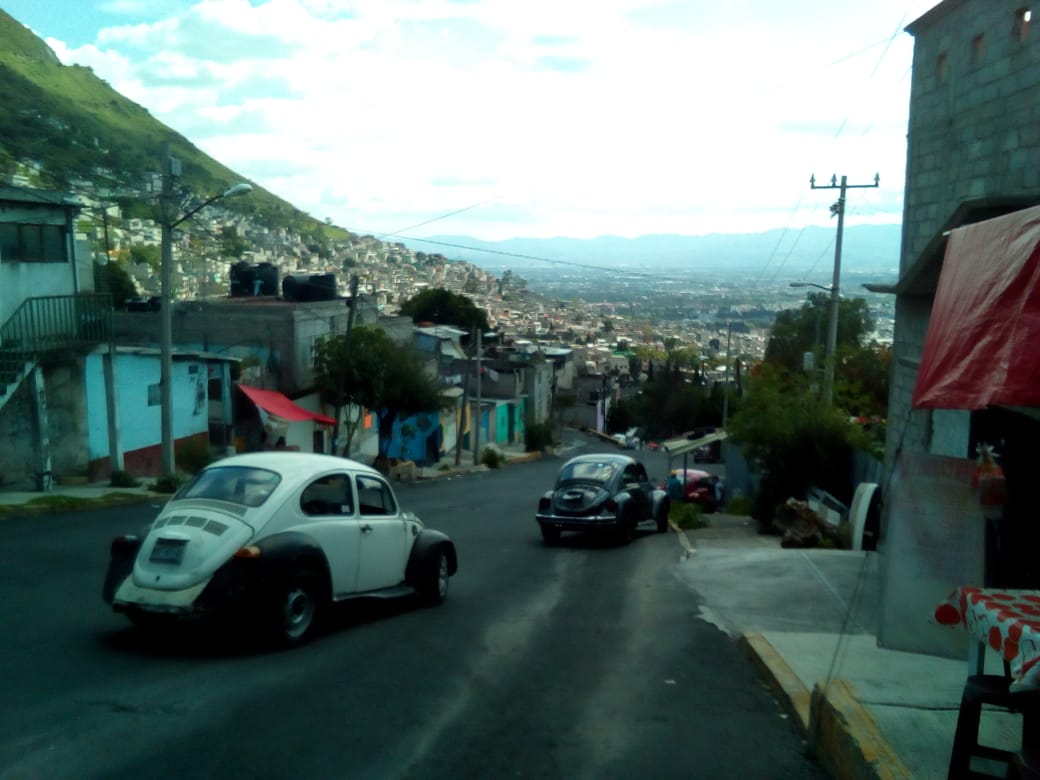 Cuautepec (from the Nahuatl Cuauhtli = Eagle and Tepetl = Hill – Eagle Hill) became an unofficial settlement in the second half of the last century, with a lack of urban infrastructure and high levels of poverty. According to the Office of Public Security, Cuautepec has an organized crime problem, with vehicle theft, drug trafficking, kidnappings, and robberies. There are frequent reports of petty crime and domestic violence. To respond to the problem of violence experienced by the community of Cuautepec, three Pentecostal churches decided to initiate a proposal in order to prevent abuse in the family and educate about a culture of peace. The proposal included a series of workshops with church leaders to train them as pastoral agents. Among the topics developed during the workshops were: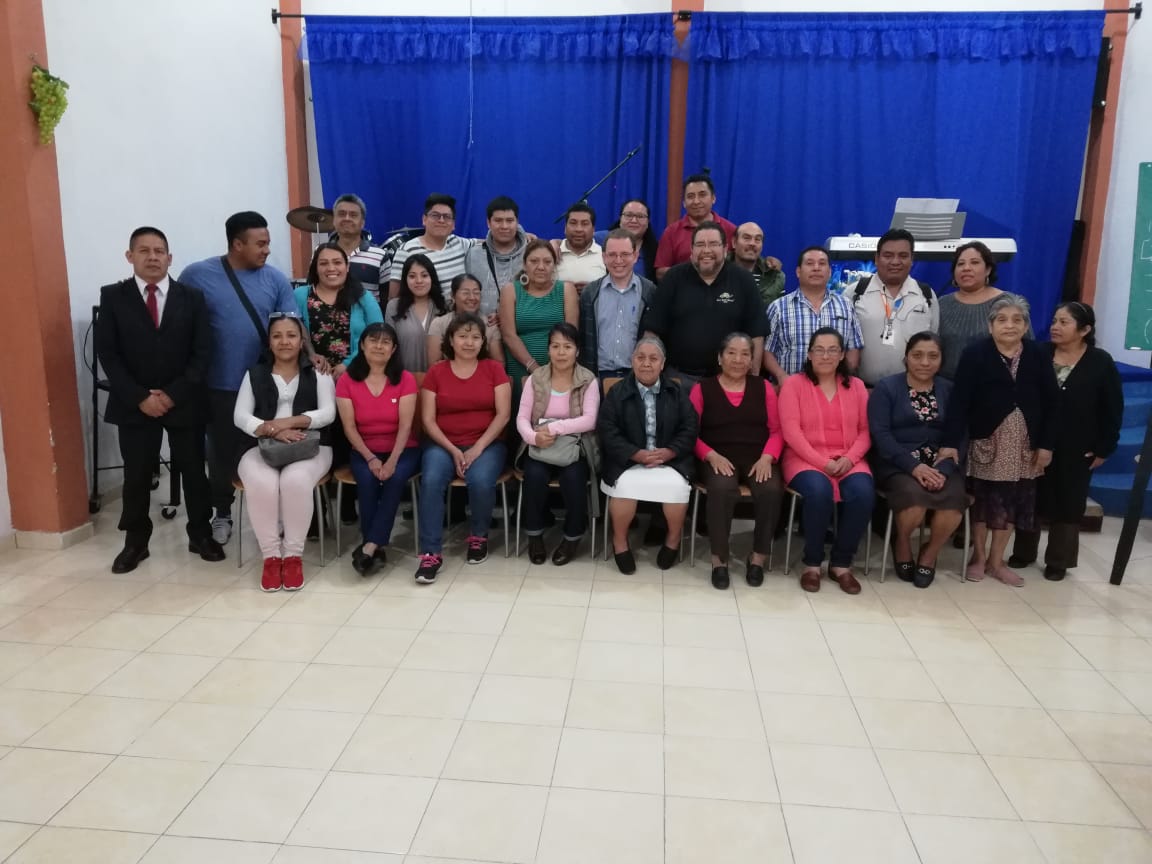 1. God's purpose for families: life in all its fullness.
2. Domestic violence: types of violence, prevention of abuse, new models of interpersonal relationships, education, and positive parenting.
3. Facing crises and transforming conflicts.
4. Bible, gender, and violence: biblical re-reading with a gender focus.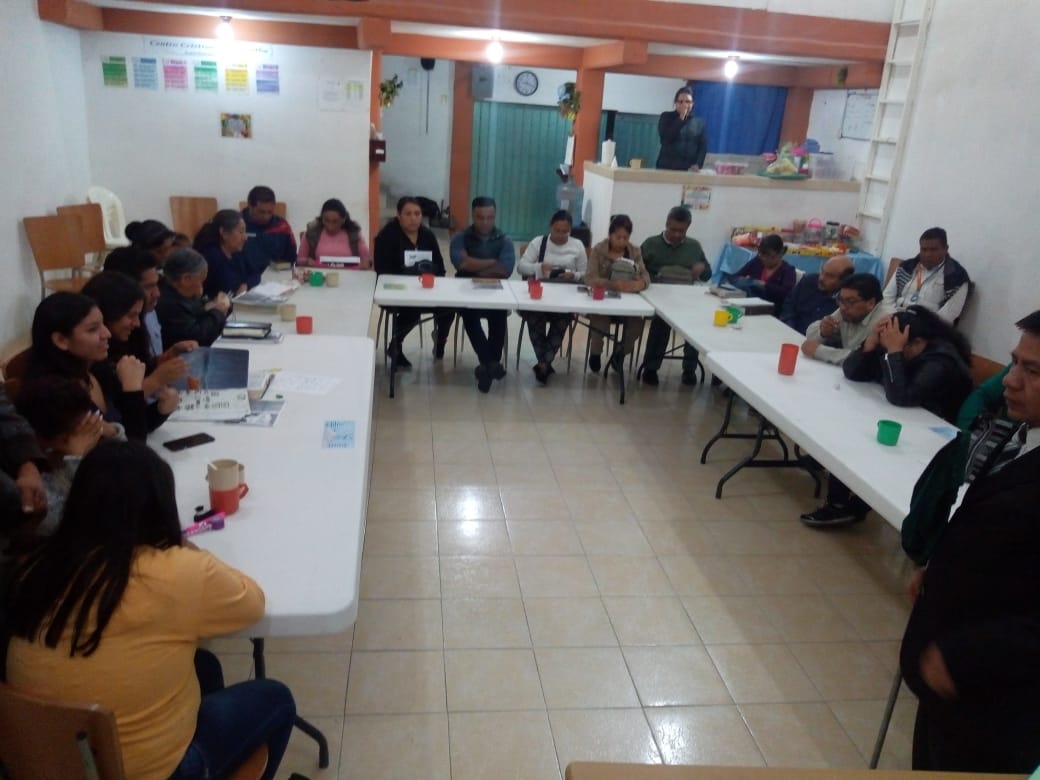 Facilitating the workshops in this psycho-pastoral project is part of my work within the framework of the Diploma of Pastoral Accompaniment and Chaplaincy of the Theological Community of Mexico (CTdem). For this Diploma, we are working with different churches and communities that seek social and ecclesial transformations, with the aim of improving the quality of life of people and families.
 As a result of this project, 25 family pastoral agents were trained from three churches in the community of Cuautepec (Barrio Alto). These pastoral agents are now able to provide support to people and families living in situations of violence. Likewise, they are facilitators for workshops in their churches to continue working on the prevention of violence and the eradication of all types of abuse and abuse. As an additional skill, pastoral agents learned how to apply community Bible reading methods that help them contextualize the biblical message.
From reading and interpreting their reality, they go to the Bible to discern the will and desire of God. Then, they return to their reality (life) to influence and work for a more dignified and full life for all.
We thank God because of God's infinite love, we are allowed to be partakers of these processes of formation and transformation. We give thanks to the Theological Community of Mexico because with its theological education programs, it continues to contribute to the development of a socio – ecclesial leadership committed to the values ​​of the Kingdom of God. We give thanks for the churches of Cuautepec for being sensitive to the clamor of their people and looking for creative and relevant solutions.  We give thanks to Global Ministries for believing in these projects and making a difference in the lives of many people and families living in vulnerable situations.
---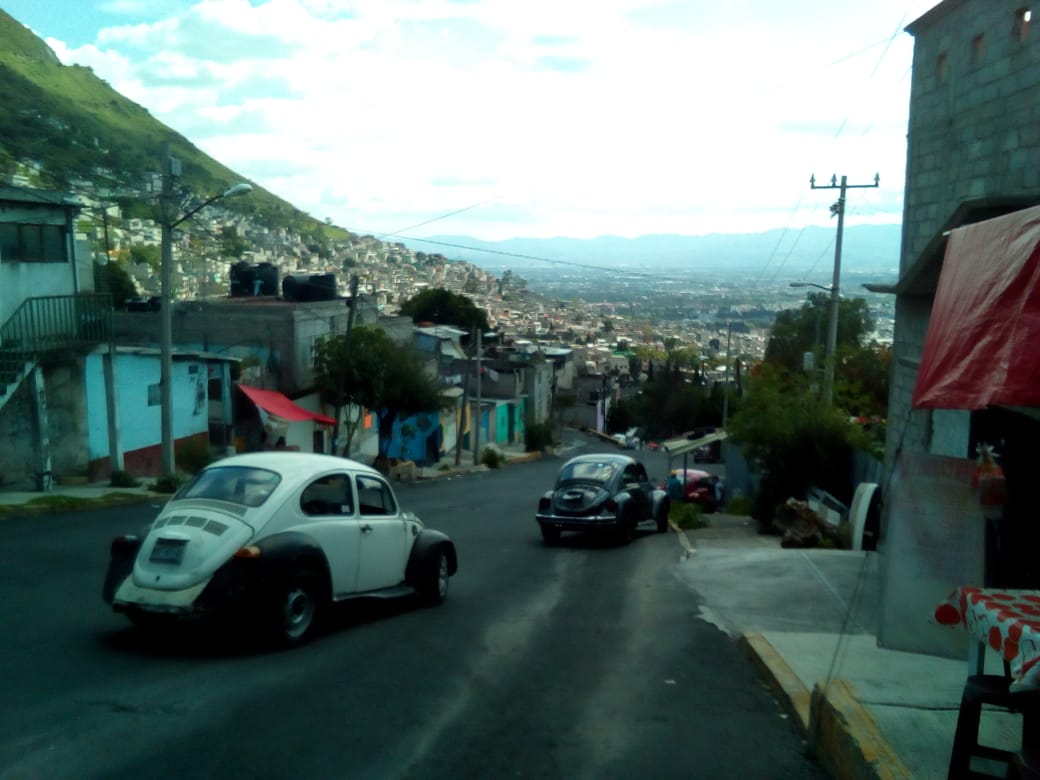 Cuautepec es una comunidad ubicada en un cerro en la periferia de la Ciudad de México, es parte de la Alcaldía Gustavo Madero al norte de la Ciudad, que es la segunda Alcaldía más grande con 1.16 millones de habitantes. Llegar a Cuautepec es toda una aventura, ya que el servicio de transporte público es de mala calidad, y en el último tramo (Barrio Alto) se deben utilizar los "vochotaxtis", que son los únicos que llegan hasta este punto.
Cuautepec (del náhuatl Cuauhtli = Águila y Tepetl = Cerro) Cerro de Águilas, se convirtió en un asentamiento irregular en la segunda mitad del siglo pasado, con una carente infraestructura urbana y niveles altos de pobreza. De acuerdo con la Secretaria de Seguridad Pública, la población joven de Cuautepec es atraída por la delincuencia y el crimen organizado, entre los delitos más comunes se encuentran el robo a casas de habitación, robo de vehículos, tráfico de drogas, secuestros y lesiones dolosas. También, hay continuos reportes de inseguridad ciudadana y violencia intrafamiliar.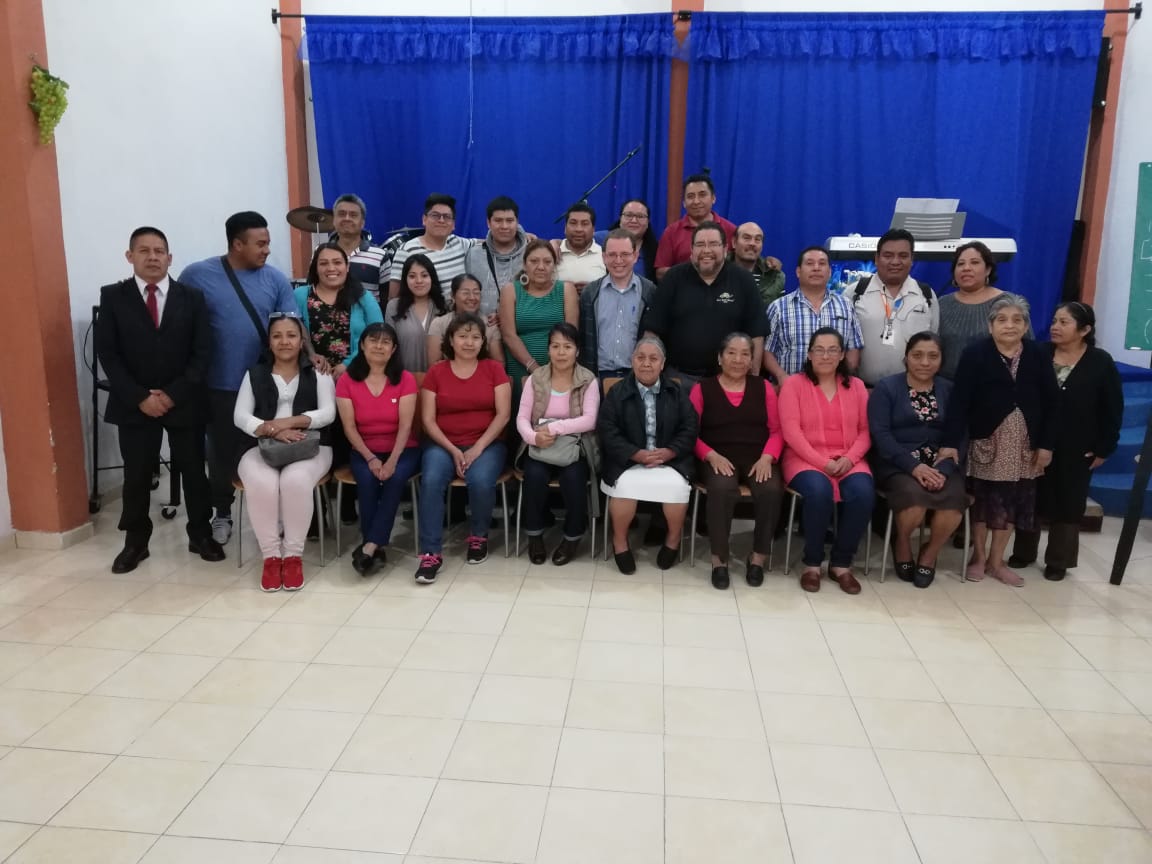 Para responder a la problemática de violencia que vive la comunidad de Cuautepec, tres iglesias pentecostales decidieron iniciar una propuesta de pastoral familiar, con el fin de prevenir el maltrato en la familia y educar en una cultura de paz. La propuesta incluye una serie de talleres con lideres y lideresas de las iglesias para formarles como agentes de pastoral. Entre los temas desarrollados durante los talleres están:
1.- El propósito de Dios para las familias: vida en toda su plenitud.
2.- Violencia intrafamiliar: tipos de violencia, prevención del abuso, nuevos modelos de relaciones interpersonales, educación y crianza positiva.
3.- Enfrentando las crisis y transformando los conflictos.
4.- Biblia, género y violencia: nuevas perspectivas para una re – lectura bíblica con enfoque de género.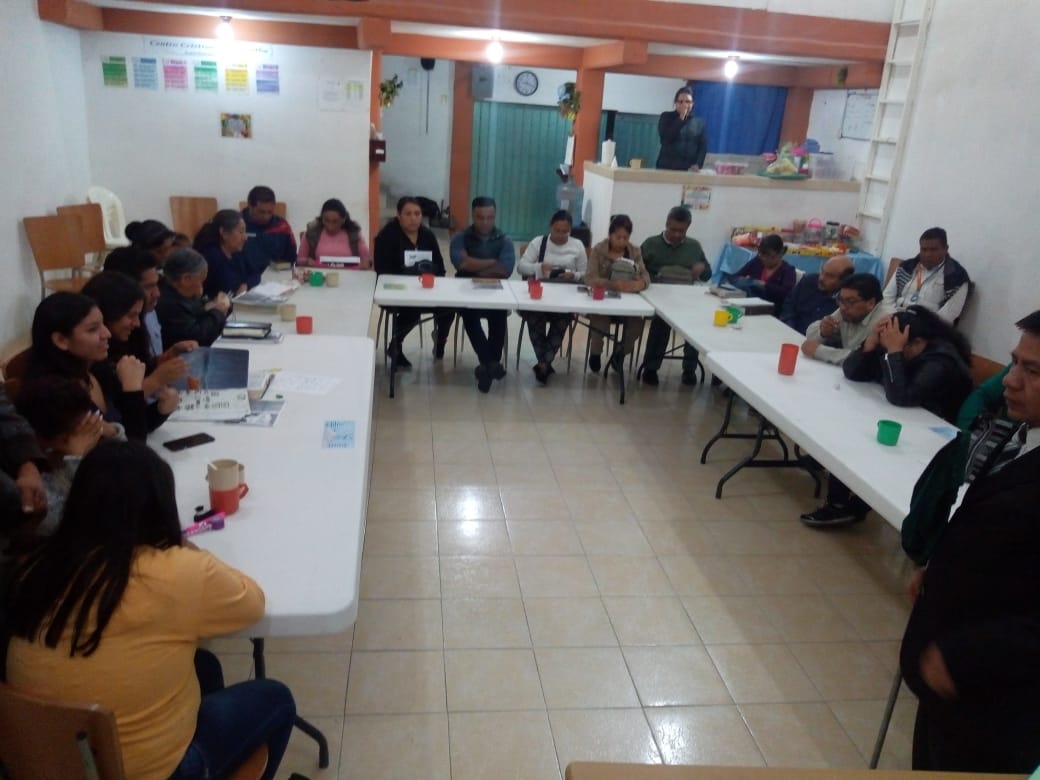 Facilitar los talleres en este proyecto psico – pastoral, es parte de mi trabajo practico implementado en el marco del Diplomado de Acompañamiento Pastoral y Capellanía de la Comunidad Teológica de México (CTdem). Desde este Diplomado estamos trabajando con distintas iglesias y comunidades que buscan aportar en las transformaciones sociales y eclesiales, con el objetivo de mejorar la calidad de vida de las personas y familias.
Como resultado de este proyecto, se formaron 25 agentes de pastoral familiar de tres iglesias de la comunidad de Cuautepec (Barrio Alto). Estos agentes de pastoral están en la capacidad de brindar acompañamiento a personas y familias que viven situaciones de violencia. Así mismo, son facilitadores de charlas y talleres en sus iglesias para continuar trabajando en la prevención de la violencia y la erradicación de todo tipo de maltrato y abuso. Como habilidad adicional, los agentes de pastoral conocen y aplican métodos de lectura comunitaria de la Biblia que les ayuda a contextualizar el mensaje bíblico. Desde una lectura e interpretación de su realidad van a la Biblia para discernir la voluntad y el deseo de Dios. Luego, vuelven a su realidad (vida) para incidir y trabajar por una vida más digna y plena.
Damos gracias a Dios porque en su infinito amor nos permite ser partícipes de estos procesos de formación y transformación. A la Comunidad Teológica de México porque con sus programas de educación teológica continúa aportando al desarrollo de un liderazgo socio – eclesial comprometido con los valores del Reino de Dios. A las iglesias de Cuautepec por ser sensibles al clamor de su gente y buscar soluciones creativas y pertinentes. A Ministerios Globales por creer en estos proyectos y hacer una diferencia en la vida de muchas personas y familias que viven en situaciones de vulnerabilidad.
Cindy Moraga-Selva serves the Theological Community of Mexico (CTdeM). Her appointment is made possible by your gifts to Disciples Mission Fund, Our Church's Wider Mission, and your special gifts.