Global Ministries Celebrates Women in Mission
The year 2021 marks the 25th anniversary of Global Ministries, a common witness in mission between the Christian Church (Disciples of Christ) and the United Church of Christ. As we celebrate this milestone anniversary, we also celebrate the people who have been a part of Global Ministries' story.
In March we celebrate both International Women's Day and Women's History Month. Women have been the backbone of mission, and throughout the month of March we will celebrate some Global Ministries women – from then and now – and the service they have given the church.
On week five, we celebrate two women and their service in Latin America and the Caribbean:
Over 50 years ago, Dr. Joyce Baker heard the call...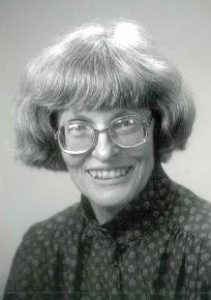 Serving as a medical doctor in Honduras with the Association of Evangelical Institutions in San Pedro Sula, a project of the Reformed Church of Honduras from 1966 until her retirement in 2002, Joyce gave 36 years of tremendous service to the church and the people of Honduras. She directed the nutrition program of the medical service department, she saw patients and mentored generations of medical personnel across the country. As she concluded her 36 years of service she wrote:
As I translated for a final retreat for pastors from Maine and Honduras, the speaker pointed out that we only need to be faithful in doing what God gives us to do and God will bring about the results. This was an echo of the message at my commissioning service before I left for Honduras more than 30 years earlier: "Do not worry about the results of your work, leave them in God's hands." Worshiping with Honduran and US friends at the end of my service gave me the feeling of joining the ends of my time as a co-worker in an unending circle. Leaving Honduras does not seem so much an ending as part of a continuous circle of love and life and service."
Today, mission continues… even in retirement, Sandra Gourdet continues to teach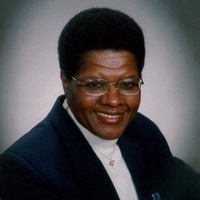 Sandra Gourdet has served with Global Ministries since 1981 – in the Democratic Republic of Congo, Zimbabwe, Eswatini (Swaziland), Haiti, and then as the Area Executive for Africa. Once retired, she returns each year to teach with CONASPEH in Haiti. Sandra dedicated her life to educating countless others in and out of the classroom and wrote about her experience at the seminary:
The name "Andrew" was intentionally chosen for the Theological Seminary to emphasize its mission of uncovering and nurturing the gifts brought by pastors and students. The miracle of Andrew Seminary has been in planting seeds in the minds of a few pastors who in turn have contributed to the transformation of the lives of thousands. As minds become aware of the possibilities for a better life here on this earth through education, the despair and poverty are transformed to hope and prosperity. Andrew played no small role in the miracle of feeding the five thousand. Andrew Theological Seminary stands as a living symbol of how the five thousand can still be fed today.
On week four, we celebrate two women and their service in the Middle East and Europe:
Over 50 years ago, Betty Frank heard the call…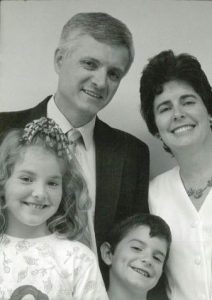 Betty began her service with Global Ministries in January 1969. After a term in Zambia, Betty and her husband Frank began over thirty years of service in Turkey. Betty worked in the area of Christian-Muslim relations, with migrant relief and finally as the co-General Secretary of the American Board of the Near East Mission in Istanbul, Turkey. During her service in Turkey, she wrote:
What we have seen in walking in these historical lands is the tremendous plurality of culture, religion, insights, and philosophies of which human beings are capable. We are pulled out of the limitations of our own upbringing, culture, and traditions, to absorb the impact of the record of humanity. To grasp this plurality is an experience of transcendence. To live this diversity is to be grateful that we, too, through our own particular Christian traditions, can express our longings for peace and harmony within history.
Today mission continues… Maria Bakalian is serving in Lebanon.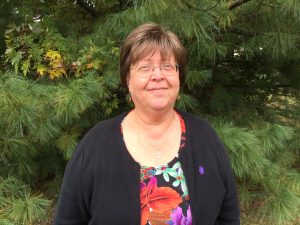 Serving in Beirut with her husband, Nishan, since 2017, Maria provides support for the Haigazian University, using her administrative and organizational background. Haigazian is the only Armenian university outside of Armenia and is known for having a student body of diverse backgrounds seeking higher education. She writes in her most recent newsletter:
People need a way to hope again, to dream again, and to pass their hopes and dreams to their children and grandchildren who surround them, and not painfully long for them halfway across the globe. The church of Jesus Christ is doing its best to build hope — and reminding itself and others of the core message that God is the master Bridge-builder. God loves this world so much that in Jesus Christ he reorients our hearts to pursue what makes for peace, for reconciliation between adversaries, and for responsible stewardship of the planet. As difficult as it is often times, "we do not lose heart" (2 Cor. 4.16).
On week three, we celebrate two women and their service in East Asia and the Pacific:
Over thirty years ago, Casilda Luzares heard the call.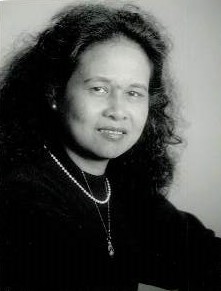 Raised in the Philippines, Casilda was encouraged to consider mission in Japan but resisted. Yet, in 1989, as a widow and mother of four girls, Casilda followed the call and was appointed to serve at Doshisha where she taught theology for 21 years.

She wrote: I had been a professor for twenty years. I knew how to teach. What I did not know was how to be a mission co-worker. For this I listened and learned, prayed and reflected, obeyed the promptings of the Spirit, and strived to be true to who I was. I open my house to provide opportunities to expand my students' social networks and their awareness of social and political issues, and to provide a venue for exercising self-expression and critical thinking skills. My ministry in Japan is a ministry of BEING WITH, rather than one of DOING.
Today mission continues … Martha Mensendiek serves in Japan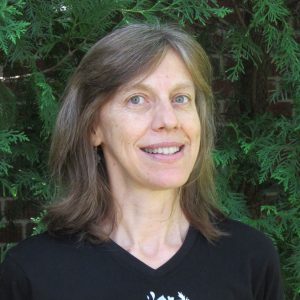 Martha Mensendiek is teaching today at Doshisha, one of the oldest Christian colleges in Japan. Starting in 1996, she began as a professor of social welfare and also took on the role to support the Bazaar Café, a diaconal program to accompany the marginalized in Japan.
She writes this spring:
Although it may seem that COVID-19 has not hit Japan as hard as other countries, the consequences of the pandemic are becoming more apparent here as well. As is true in many countries, poverty, cases of domestic violence, and suicide (especially among women) are on the rise. Foreign workers are also among the most vulnerable, being the first to be laid off, thus not being able to renew their visas, being cut off from health insurance, etc. Those with addictions find it hard to keep sober in the midst of anxiety. And so our work of being a connection for people and accompanying people through this hard time is needed more than ever.
On week two, we celebrate two women and their service in Southern Asia:
Over sixty years ago, Dorothy Davis heard the call.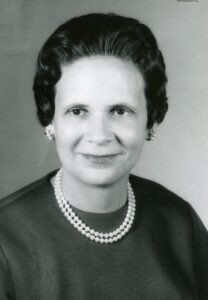 Dorothy Davis served for sixteen years as a mission co-worker in the state of Orissa (now Orisha) in Jabalpur, Bilaspur, Diptipur and Balangir, India from 1955 to1971. Graduating from Brite Divinity School with her husband Lewis, they also took classes in agriculture to be prepared to serve. When Dorothy arrived, she was entrusted with the responsibilities of childcare ministry and lay leadership development programs. Her deep commitment to the people of India was followed by the creation of an endowment to continue the support of the church. 1964, nine years into her term Dorothy wrote about a new understanding of scripture after participating in an "eye camp" that served 168 patients to remove cataracts:
I watched the patients leaving the eye camp. No one was leading them. After several years of eye camps, we frequently see people wearing eye camp glasses as we travel along the village roads. In countless villages in West Orissa we find a ready store of good will from people who, either themselves or through a relative, have benefited from the eye camp program. In Nazareth Jesus read from Isaiah: "He has sent me to proclaim… recovering of sight to the blind." Then Jesus added, "Today this scripture has been fulfilled"; and even today, in His name, it is still being fulfilled.
Today, mission continues… Karen Campbell Nelson serves in Indonesia.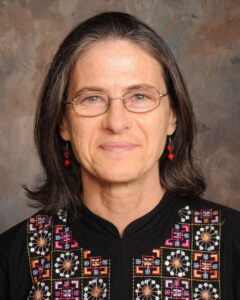 Working on women's issues and human rights with the Evangelical Church of West Timor (GMIT). in her 30th year of service, Karen is serving with Synod of the Christian Churches of Sumba and the Justice, Peace, and Reconciliation initiatives.
Karen recently wrote on her own new understanding of scripture, referencing a pastoral letter from GMIT moderator Rev. Mery Kolimon: "God brought Ezekiel into the valley of very dry bones…the church isn't carried by God to avoid disaster, but rather guides it to enter into and struggle in the very middle of the valley that threatens life." This reminds us that a context of deep suffering—whether it be individual and institutional Covid-weary bones, or threats to democracy that suck the moral marrow from our bones—is the "ground zero" that we are called to enter and from which we are meant to bear witness to winds that breathe life. Without that grounding, there is no witness, just dry piety. When breath itself can be a harbinger of death; resuscitation has shifted from a human's saving breath to the joints of a mechanical ventilator; and we live muffled behind masks, holding our breath to ourselves—how do we still welcome the Holy Spirit as breath? How are we to grasp its promise of life when so many gasp in pain? I continue to learn from GMIT friends how a reinterpretation of Biblical metaphors, such as Ezekiel's summoning of the four winds to breathe life into dry bones, continues to hold promise.
On week one, we celebrate two women and their service in Africa:
Over seventy years ago, Reverend Sue Cardwell heard the call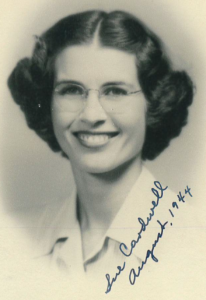 Rev. Dr. Sue Cardwell served as a mission co-worker in the Belgian Congo from 1945-1958. Ordained and commissioned in 1945, she traveled with her husband Walter to support pastors and the growing Disciple church in the Congo. Sue taught in the secondary school and worked with the women of Bolenge and at the Congo Christian Institute. They had five children, three of the five born in Bolenge.
In September 1946, she wrote: "On our first Easter in Congo, at 5:30 am we were awakened by the drum; at 6:00 am we met for a prayer service at the church; and at 6:20 we all (about 300) walked in procession, singing hymns as we went to the place of baptism in the forest. Those to be baptized led the way. There followed one of the most impressive baptismal services we have ever seen, just sunrise on the Easter morn."
Today mission continues … Rev. Phyllis Byrd serves in Kenya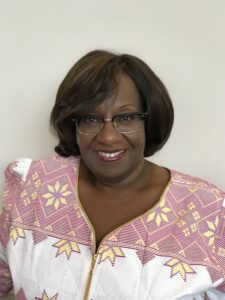 Phyllis Byrd serves as a mission co-worker in Kenya. She began her service in 1990 first with the All Africa Council of Churches and, for the last ten years, has been serving as the director of Just Communities with the Organization of Africa Instituted Churches (OAIC). She and her family live and serve in Nairobi, Kenya.
This spring, she wrote: The World Bank says that 60 % of Kenyans live in urban settings, in densely populated informal settlements. It is within these informal settlements you find many of the AIC (African Independent Churches) with whom I work. The reality of the lack of space in the urban communities has caused the OAIC to think of ways we can work with AIC's to develop strategies to combat hunger and malnourishment in the urban settings.
We thank God for those who heard the call and those who continue to hear it today.