Global Ministries is saddened to learn of the death of Bishop Emeritus Amos M. Dlamini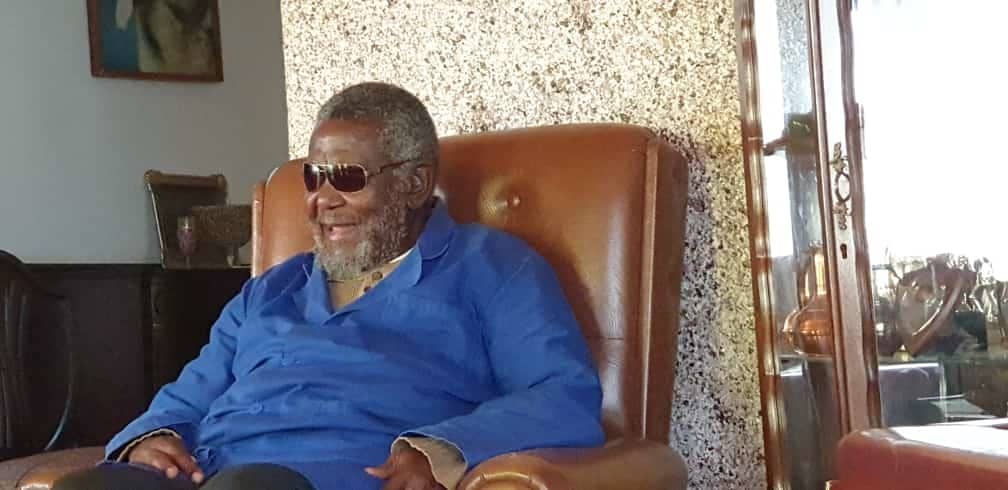 Bishop Emeritus Amos Mali Dlamini was born on December 16, 1938, as a sixth-born child by his parents Jotham M. Dlamini and Mrs. Dlamini, in Soweto, South Africa. In January 1963, he married Ms. Sarah nee Tfwala of New Castle, South Africa. He passed on in the early morning hours of Wednesday, July 26, 2023, at the Mbabane Government Hospital. He was laid to rest on Sunday, August 6, 2023, following a memorial service on Saturday, August 5, and an all-night service in his honor from August 5 to 6.
In 1980, Bishop Dlamini and other church leaders started the Kukhanyokusha Zion Church, which was formerly registered as a legal entity in 1985 under his leadership. He was ordained in 1985 as the Church's first Bishop in Eswatini.
In 1985, as soon as the church was registered, he pioneered a partnership with Global Ministries. With Global Ministries' partnership, he initiated many development projects for the church and communities across the country. One of these projects was the construction of the main Manzini church building, including the administration block as well as the construction of over ten other new church buildings for Kukhanyokusha congregations around the country. To deepen the partnership with Global Ministries, Bishop Dlamini undertook several exchange travels to the United States of America and hosted several leadership figures from Global Ministries in Eswatini. The partnership between the Kukhanyokusha Zion Church and Global Ministries continues to grow stronger today.
Bishop Dlamini also played a great role in the establishment of the Kukhanyokusha Cares for Children Project, a project which focuses on feeding and educating orphaned and vulnerable children in Eswatini. His motivational scripture to the church has always been James 2:26, which reads, "For just as the body without the spirit is dead, so faith without works is also dead." Bishop Dlamini continuously emphasized the essence of faith with action.
In 2009, he lost his first wife, Sarah Dlamini, who responded to the call of the Lord. He later married Ms. Happiness Gina as his second wife. He is survived by his wife, Happiness Dlamini; Mr. Vukile Dlamini, his first-born child; and Ms. Nomsa Dlamini Mfusi, his second-born daughter. He lost one son Mr. Bheki Dlamini who also responded to the call of the Lord shortly before his mother, Sarah, died. Bishop Dlamini will be greatly missed by his family, the church, Global Ministries, and all whose lives he touched. May his soul rest in eternal peace.
Condolences can be sent to Kukhany'Okusha Zion Church at kukhanyokusha1@gmail.com and to Happiness Dlamini via WhatsApp at +26878191944.