Global Ministries is saddened to learn of the death of David Fairfield Desmond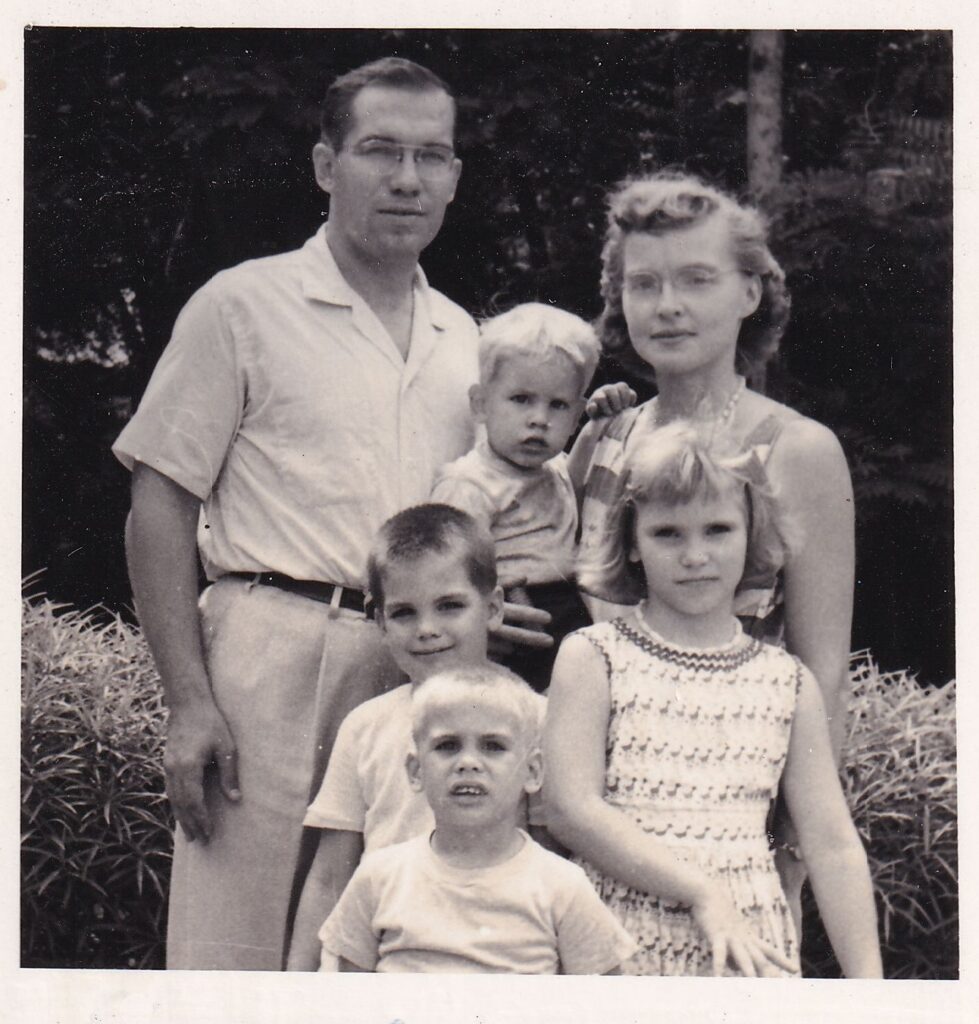 David Fairfield Desmond, (92), of Orange City, Florida, after suffering recent health setbacks, sadly passed away on February 10, 2023.
David was born to Rev. Oviatt Edwin Desmond and Frances Robinson Desmond in Dover, New Hampshire on October 17, 1930. He was a kind and loving friend to all and never became uncomfortable enough not to get up and help anyone in need. He was passionate about sports, especially football, and was an ardent fan of the Ohio State University Buckeyes football team. Additionally, he enjoyed playing tennis and was an amazing swimmer.
After attending high school in Battle Creek, Michigan, David earned a bachelor's degree in secondary math and chemistry education at the Ohio State University in Columbus, Ohio and later a master's degree in Chemistry. It was at OSU that he met and married a graduating nurse, Joanne Elizabeth Shober on September 1, 1951. A year later, they both embarked on an ocean voyage to British Togoland (later to become Ghana), where they worked as lay missionaries for the United Church Board for World Ministries of the United Church of Christ. They lived there for the next 25 years.
David served as a mathematics and science teacher, Science Department Head, and Assistant Headmaster at Mawuli Secondary School in Ho; and as Vice Principal and a science and math education teacher at Bimbilla Teachers Training College. Later, he was appointed as Ghana Field Secretary of the United Church Board for World Ministries mission in Ghana. Joanne worked as a nurse in well-baby clinics in rural villages and at the Ho Leprosarium. At the 50th anniversary of the founding of Mawuli, the school named their large, three-story science building after David, calling it the Desmond Science Center.
After his career in Ghana, David taught high school in northwest Ohio for ten years. He then spent five years working in Florida as a chemist and an environmental health inspector, after which he retired in Orange City, Florida. David and Joanne attended the First Congregational United Church of Christ in Orange City, where David's father had served as minister before he passed away in 1974. Joanne passed away in 2004. David later married Grace Whitecar, whom he met while singing in the church choir. They enjoyed traveling to the Virgin Islands, Ghana, and Hawaii, and went on several coach excursions and a boat cruise on the St. Johns River in Florida and in New England.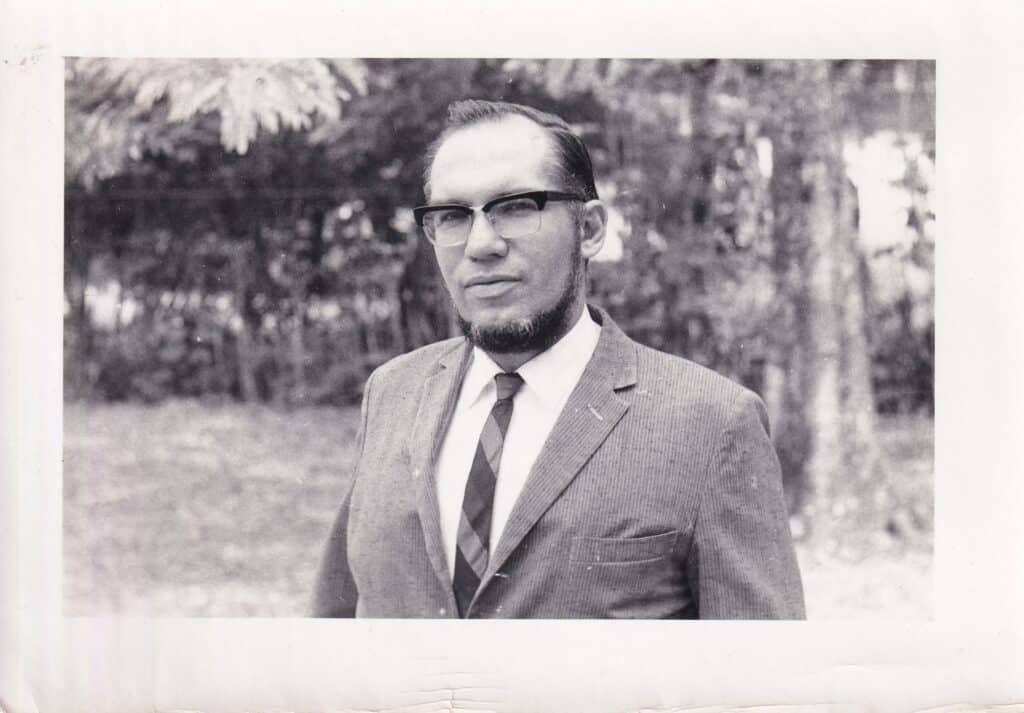 David's incredible intellect and steadfast faith touched the hearts and minds of everyone he met. He was known, among other things, for his sense of humor, love for practical jokes, and numerous stories about his adventures in Africa. David also regularly applied his vast scientific knowledge and love for working with his hands by maintaining and repairing electrical generators, household wiring and appliances, plumbing, roofing, and other infrastructure. As a mathematician, David enjoyed and was adept at games such as bridge and chess. He had a thundering tenor voice and never missed a Sunday singing in the choir at church. He left behind an immense collection of photography that tells the tale not only of his life, family, and work but also of his skill as an artist and scientist. He designed his own dark room to develop and print his own pictures.
David is survived by three children, Edwin, Frederic and Eric Desmond and their wives, Amy Hill, Robin Yutani, and Sue Nokes, respectively. David is survived by eight grandchildren (Christina, Emily, Jesse, Suzanne, Katherine, Eliot, Alex, and Cameron), two sisters (Mary Lou Pope and Peggy Heffron), and a brother (John Desmond). David is predeceased by two wives (Joanne Shober Desmond and Grace Whitecar), a daughter (Miriam Desmond), and a sister (Martha Desmond).
Final Arrangements: A memorial service will be held on March 11, 2023, at 1:30 p.m. at First Congregational United Church of Christ in Orange City, Florida.
The service will be live-streamed on Zoom. Click on the link below at 1:15 pm. Please share your info with the host if you wish so we can let the family know.
https://us02web.zoom.us/j/3670057241?pwd=OW1jOW55eWJiWUtRakdtcnQ1Zzk2dz09
Condolences can be sent to Ed Desmond at desmond8182@yahoo.com. In lieu of flowers, gifts to Global Ministries and First Congregational United Church of Christ in Orange City would be welcomed.