Global Ministries is saddened to learn of the death of Dorothy Birge Keller
Dorothy (Dee) Birge Keller
July 19, 1934-February 20, 2021
Dorothy Birge Keller passed on February 20, 2021.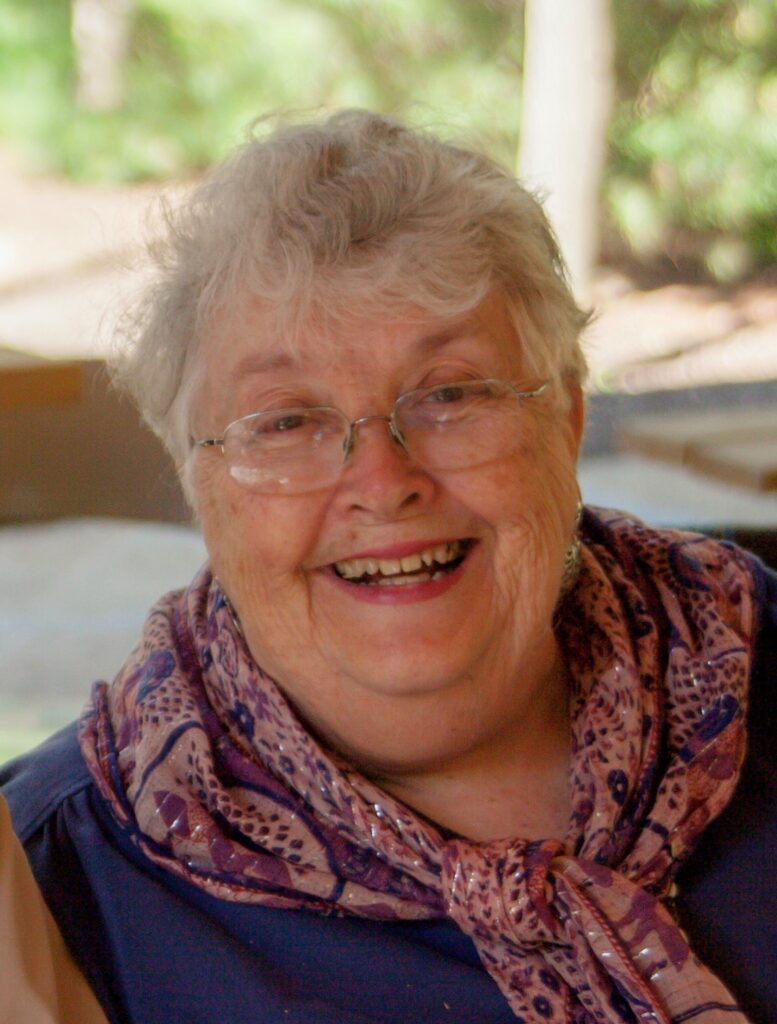 Dorothy (Dee) was born July 19, 1934, in Newton, Massachusetts, when her parents were home on a brief sabbatical. Dee's parents served as mission personnel in Turkey commissioned by the American Board of Commissioners for Foreign Missions (ABCFM), a predecessor mission body of Global Ministries. As a curious and active child growing up in Istanbul, Turkey, Dee had dozens of pets and enjoyed nature, a passion she held throughout her life. Her family returned to the United States during World War II. Upon returning to Turkey with her family in 1946, an adventurous 12-year-old Dee first swam across the Bosphorus strait from Europe to Asia, a feat she repeated several times in her youth. Dee finished her formal schooling at Northfield School for Girls in Northfield, Massachusetts (1951), then graduated from Oberlin College in Ohio (BA, History, 1955).
Dee married Robert Samuel Keller (Bob) of Horatio, Ohio, on August 6, 1955, in Bristol, Connecticut. Like Dee's parents, Dee and Bob were commissioned by the ABCFM to serve in Turkey. Dee and Bob served as teachers at a mission school in central Turkey. They served in Turkey until 1964 when their family, now with four children, moved back to the United States.
Dee had a keen intellect and her love of learning continued as she earned advanced degrees from the University of Michigan (M.A. in Linguistics) and The Ohio State University (M.S.W., M.P.A., and a PhD in Social Work). Dee taught Social Work at Manchester College in Indiana from 1978 until her retirement in 1996. Then with her husband Bob, she directed college exchange programs through Brethren Colleges Abroad in Sapporo, Japan; Dalian, China; and Cochin, India. Dee & Bob again served as mission personnel in Turkey from 2000-2004, assisting with the transition of mission schools to local Turkish administration. While there, Dee followed in her father's footsteps in contributing to a revised edition of the Redhouse Press Turkish-English Dictionary.
Following this most recent time of service in Turkey, Dee and Bob settled in Brattleboro, Vermont. They loved spending time with family and friends at their cabin on the coast of Maine. They were active with Friends of the American Board Schools in Turkey, the Brattleboro Area Interfaith Initiative, Vermont Conference of the United Church of Christ, and Centre Congregational Church in Brattleboro, Vermont. Dee always had time to visit with friends she made throughout her life. Her love of warm conversations and intellectual debates alike were hallmarks of her engaging spirit.
Dee was preceded in death by her siblings (Bob, Bill, King, and Kathy Birge), her parents (John Kingsley and Ruby Phillips Birge). She is survived by her husband, Bob; her children and their spouses: Karen Horn (Don), Kate Butterfield (Jed), Lisa Keller (Jim Bedard), John Keller (Kristin); her grandchildren & their spouses: Kristen Butterfield-Ferrell (Lu), Rachael Hancock (Anthony), Megan Butterfield, Seth Marcil, Haley Marcil, Colin Horn, Ana Keller, Jacob Keller; her great-granddaughter Amelia Hancock; along with cousins, nieces and nephews.
A celebration of Dee's life will be arranged when it is safe for her family and friends to travel to Vermont. Condolences to the family may be sent to: Robert Keller at 153 Spruce Street, Battleboro, VT 05301.
Contributions may be made to the John Kingsley and Ruby Phillips Birge Fund of Global Ministries. To give towards this fund send a check made out to Wider Church Ministries with "John Kingsley and Ruby Phillips Birge Fund" in the memo line and mail to Global Ministries, 700 Prospect Avenue, Cleveland, OH 44115.