Global Ministries is saddened to learn of the death of Evelyn Mae Schroer Kroehler
Evelyn Mae Schroer Kroehler
November 29, 1926-February 8, 2021
Evelyn Mae Schroer Kroehler, age 94, passed away on February 8, 2021.
Evelyn was born on November 29, 1926, in Sendai, Japan to Cornelia and Gilbert Schroer who were then serving as mission personnel in Japan.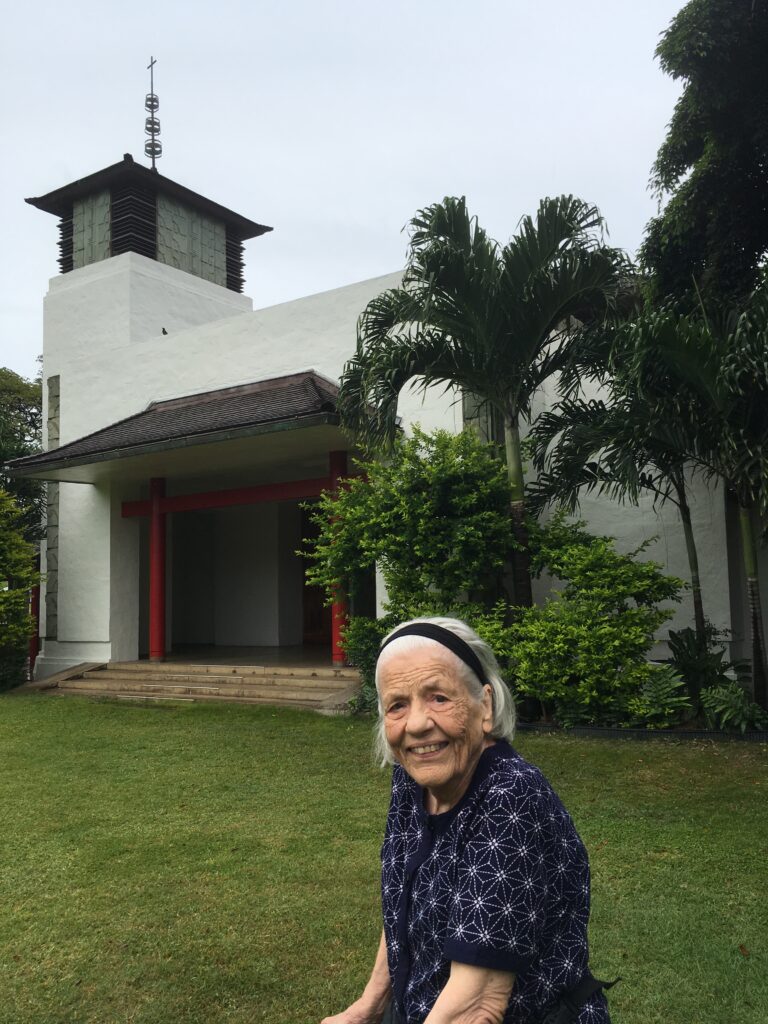 Evelyn married her husband Armin on July 29, 1950, and the very next day they were commissioned by the American Board of Commissioners for Foreign Missions, a predecessor mission body of Global Ministries, to serve as mission co-workers in Japan. Evelyn and Armin devoted themselves to the community of Aizu where they served. Evelyn loved sharing the wonder of Christmas with children. She enjoyed having the Aizu Takada Church's kindergarten classes come visit at Christmas time. She shared Christmas cookies and they sang Christmas carols together, surrounding the Christmas tree in the living room. Evelyn taught English to Japanese children. Once her own children were grown, she doubled her efforts in serving the Aizu community of churches. She and Armin encouraged others to engage in humanitarian and social justice efforts by initiating activities, such as "Walk for Nepal".
Evelyn was a kind and caring mother. She loved children. She delighted in being a mother and grandmother and gave every one of her children unconditional love. Evelyn and Armin supported the Asian Rural Institute's programs to help strengthen ties between Japan and other countries in Asia. In addition, they visited with the terminally ill. After retiring to Honolulu, Hawaii, Evelyn and Armin continued to visit their many friends in Japan as long as they were able. After Armin's death, Evelyn continued to communicate frequently with friends in Japan. In recent years, many individuals in the Aizu community have been deeply touched by her encouragement and support through her letters and prayers.
Evelyn leaves behind 5 children and eight grandchildren. Condolences to the family may be sent to Margaret Pasquale at 5510 Mapleridge Drive, Cincinnati, OH 45227 or by email to: margaret.pasquale@gmail.com