Global Ministries is saddened to learn of the death of Lillian Mary Callis Lewis
February 1, 1919-March 27,2021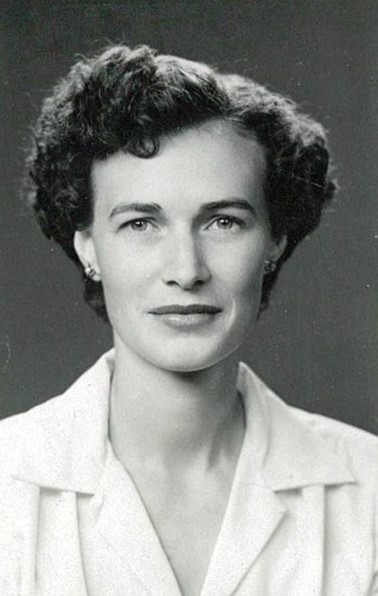 Lillian Mary Callis Lewis died at the age of 102 on March 27, 2021. Lillian was born to Chester and Una Callis in Pea Ridge, Arkansas. She was the oldest of three children. Lillian's family moved to Lodi, California in 1925 where she lived until she met and married her husband Ellsworth Lewis in 1941.
Lillian and Ellsworth felt called to missions. On April 25, 1945, Lillian and Ellsworth were commissioned by the United Christian Missionary Society, a predecessor mission body of what is today Global Ministries, to serve in the Democratic Republic of Congo. Lillian and Ellsworth served there until 1957.
In 1957, Lillian and Ellsworth returned to the United States and settled in Visalia, California, and they opened Lewis Travel Service in 1959. Lillian helped to manage the travel office and enjoyed escorting tours around the world. She also found time to be actively involved in both community and church projects. Lillian was an Elder at her church and was named Visalia's Woman of the Year in 1977. After the death of her husband in 1982, Lillian took up ballroom dancing and was very active in the Visalia Smooth Dancers Club. She was known for her smile and positive outlook on life.
Lillian is survived by her four children: Mary Jo Lewis of Fresno, California, Dr. K.C. Lewis and wife Kim of Virginia, Mark and wife Shery of Arroyo Grande, California, and Barbara Halls and husband Thom of Sanger, California; as well as 12 grandchildren and 24 greatgrandchildren. She also leaves behind numerous nieces, nephews, and dear friends. Her family thanks St. Mary's Hospice for their attention and devotion to Lillian during her six months in their care.
Memorial gifts may be made in her name to Global Ministries to support Wema Hospital of the Community of Disciples of Christ in Congo. You can make a gift online here or send a check to Global Ministries, P.O. Box 1986, Indianapolis, IN, 46206 with Lillian Lewis and Wema Hospital in the memo line or in an adjoining note. Condolences to the family may be sent to Mary Jo Lewis at 5924 East Burns Ave., Fresno, CA 93727.