Global Ministries is saddened to learn of the death of Rev. Dr. Don A. Pittman
Rev. Dr. Don A. Pittman
July 11, 1948-June 26, 2021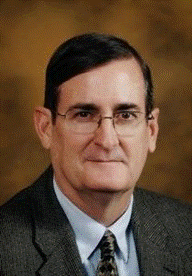 Rev. Dr. Don A. Pittman of Tulsa, Oklahoma died on June 26, surrounded by family just before his 73rd birthday.
Dr. Pittman served as an ordained minister in the Christian Church (Disciples of Christ) for more than forty years and established himself as a revered professor at academic institutions across four states and two continents, including as Vice President for Academic Affairs and Dean of Phillips Theological Seminary. As both a minister and an academic, he devoted his career to bridging cultural divides and establishing a more just society.
Dr. Pittman's four degrees in higher education include two masters from Vanderbilt and a Ph.D. in the History of Religions from the University of Chicago, in addition to his post-doctoral studies in Chinese Language and Literature from National Cheng Kung University in Taiwan. Don remained a lifelong fan of his undergraduate alma mater, Texas Christian University, and would never miss a chance to cheer on the Horned Frogs playing football. In 2013 he was selected as the Alumnus of the Year for the Disciples Divinity House at Vanderbilt.
Dr. Pittman trained and mentored hundreds of ministers around the world throughout his career. While at the University of Chicago, Don became fluent in Mandarin Chinese.
In 1994, Don and Nancy were appointed by the Division of Overseas Ministries and the United Church Board for World Ministries, predecessor mission bodies of Global Ministries, to serve at Tainan Theological Seminary in Taiwan. During that time, Don served as Dean for Tainan Theological Seminary, the director of the Seven-Year Ministry Program, taught courses in Mandarin, ministered at a local Taiwanese congregation, and extensively researched Asian forms of Buddhism.
Dr. Pittman was a noted speaker at international conferences and workshops in India, China, Taiwan, Japan, and Indonesia, and he published two books: Toward a Modern Chinese Buddhism and Ministry & Theology in Global Perspective.
After moving to Oklahoma in 2000, Don's service to the Tulsa community reverberated beyond the seminary as well. He served on numerous boards and was an active member at Harvard Avenue Christian Church. Dr. Pittman also created an "Interreligious Dialogue" program available to the wider community and in time received the Tulsa Interfaith Alliance "Faith and Courage" Award. For nearly a decade, Don also led annual delegations from across the country on immigration immersion trips with the BorderLinks program.
Don A. Pittman is survived by his wife, Reverend Dr. Nancy Claire Pittman of Broken Arrow, OK; his daughters, Debra Carroll (husband: Harvey; children: Hannah, Brent, and Cole) of Aledo, TX, Katheryn Mills (children: Ryan and Brooke; fiancé: Kevin Blasczienski and his children: Sienna and KJ) of Aledo, TX, and Merillat Flowers (husband: Trey; children: Bailey and Will) of Louisville, KY; his mother, Evelyn Pittman Hunter of Broken Arrow, OK; his sisters, DeLyn Brancato of St. Louis, MO, Marcia Hughes of Manchester, TN, and Earlene Rainey of Spring Branch, TX; and thirteen nieces and nephews. He is preceded in death by his father, Alvin G. Pittman ("Blackie").

A service was held at Harvard Avenue Christian Church in Tulsa, OK on Friday, July 2nd. Interment will take place at Greenwood Cemetery in Fort Worth, TX. Memorial gifts may be sent to Phillips Theological Seminary or the Parkinson Foundation of Oklahoma.
Condolences to the family may be sent to Reverend Dr. Nancy Claire Pittman at Nancy.Pittman@ptstulsa.edu