Global Ministries is saddened to learn of the death of Sandra Owen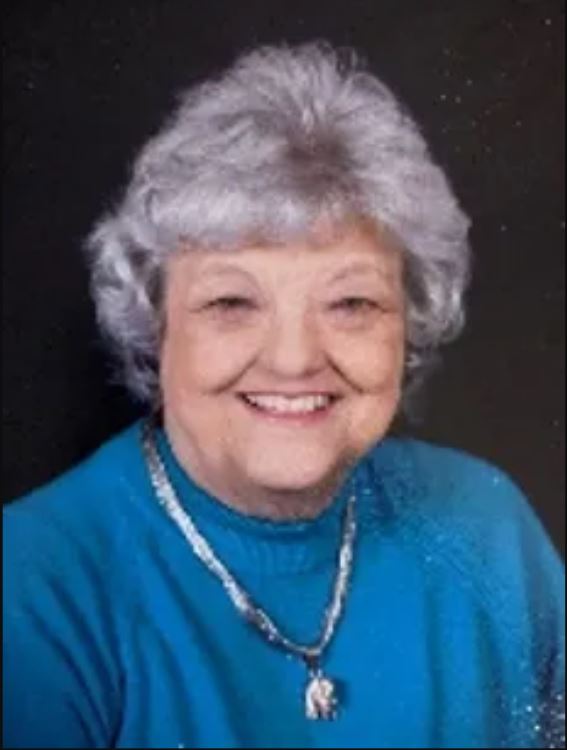 Sandy Owen died December 15, 2022, at Hospice Austin's Christopher House surrounded by family after a valiant battle with kidney disease. Hers was an adventurous life full of service and love for God, people, and animals. A pivotal point in her life was her baptism at age 17 when she dedicated her life to Christian service and ministry. With courage and optimism, she fulfilled that commitment in many different ways.
She was born Sandra Elaine Drago on July 5, 1937, to Emile and Sandra Drago in Houston, TX where she was raised. She attended Texas Christian University and received her B.A. in Psychology in 1959. While there, she met her future husband and life partner of 62 years, Dan Kelley Owen. It was in college that Sandy started feeling called to do missions work in Africa, and in Dan, found a partner to share in that dream. They married August 30, 1960 and made many lifetime friends while living in student housing and attending Brite Divinity School. Their son, David, was born in 1961 during that time.
In 1963 they accepted an assignment as missionaries to Congo with UCMS (now Global Ministries) with the Christian Church (Disciples of Christ). After French studies in Brussels, Belgium, they arrived in Congo in 1965. Shortly after their arrival, their daughter, Ginny, was born. For the next six years they lived and served in Bolenge, Mbandaka, and Kinshasa. While there, Sandy worked with and taught classes for girls and women, helped train Congolese church leaders, was a hostel house parent for 22 missionary teenagers. She was involved also with relief aid, community development planning and projects, and refugee work. She felt at home and her passion for Africa lasted a lifetime.
Sandy and Dan moved to Austin in 1971, where she held a variety of jobs including being a youth minister, counselor at UT Counseling hotline and UT Career Center, and a successful real estate agent. In 1985, she and Dan returned to Congo for three months for a short-term project. She served on the International Habitat for Humanity Advisory Board, the Metro-Ministries of Austin Board, and several boards and committees for the Christian Church (DOC) at the local, regional, and national level. Connecting youth to faith was an important part of her ministry, and she was a counselor at many camps and conferences, including directing many Float Conferences, which are weeklong canoe trips.
In 1993, they moved to Nairobi, Kenya for four years while Dan worked as a radio monitor for VOA. Her love of elephants began after becoming an active volunteer for the Sheldrick Wildlife Trust working with orphaned elephants. In 1999, they began their last mission co-worker assignment for Global Ministries, working for four years in the Kingdom of Swaziland (today, eSwatini) with the Kukhany'Okusha Zion Church. Alongside church leadership, they helped with the church's development and socio-economic projects. They returned home feeling enriched by the deep bonds created.
Being back in Austin enabled her to enjoy being actively engaged in her children and grandchildren's lives which brought her and us great joy. She loved attending innumerous school and sports functions. Sandy was also devoted to her friends, and as a strong extrovert, she had many close relationships with people of varying ages and cultures. Generous with her love and support, she positively impacted many lives. Full of humor and mischief, she was an avid reader, puzzler, swimmer, shopper, crafter, letter writer, and a natural born intuitive cook whose lasagna is revered by many.
Slowed by health challenges, she did her best to maintain her optimistic spirit and Sandy's family is thankful for her wonderful medical providers and their staff for helping her live as high a quality life for as long as possible – Dr. Paul Nader, Debbie Samoson NP, Dr. Thomas Blevins, Brandy Wellmon NP, Dr. David Morledge, Sarah Granger NP, Brian King NP, and the staff of Hospice Austin who cared for her at the end of her life.
Sandy is survived by her husband Dan; son David Owen (Roxi); daughter Ginny Lucich (Jeff); grandchildren Christa McCord (Scott), Becca, Davis, and Dale Owen; Ryan, Dylan and Kat Lucich; great grandchildren Jason and Sam McCord; brothers/sisters-in-law Rita and Rainey Owen, Vonnie Owen, and beloved nieces, nephews and cousins. She is preceded in death by her parents and stepmother Hazel Drago, her infant sister Joann Janet Drago, and multiple close friends. We find comfort in thinking of those joyous reunions.
A celebration of life service will be held at 2:00 PM on Saturday, January 21, 2023 at Shepherd of the Hills Christian Church, 6909 W Courtyard Dr, 78730. A live stream of the service is available at: https://www.facebook.com/shccaustin. Condolences for the family may be sent to: David and Roxi Owen, 1030 Private Road 7717, Lexington, TX 78947-9466.
If desired, the family has requested any memorial donations to be sent to any of the following: Sheldrick Wildlife Trust, Global Ministries, or any animal rescue group.