Global Ministries is saddened to learn of the passing of Sue Cardwell
Sue Webb Cardwell, 104 of Indianapolis passed away on December 17th, 2022, in Indianapolis. She was born on February 3, 1918, in Gulfport, MS.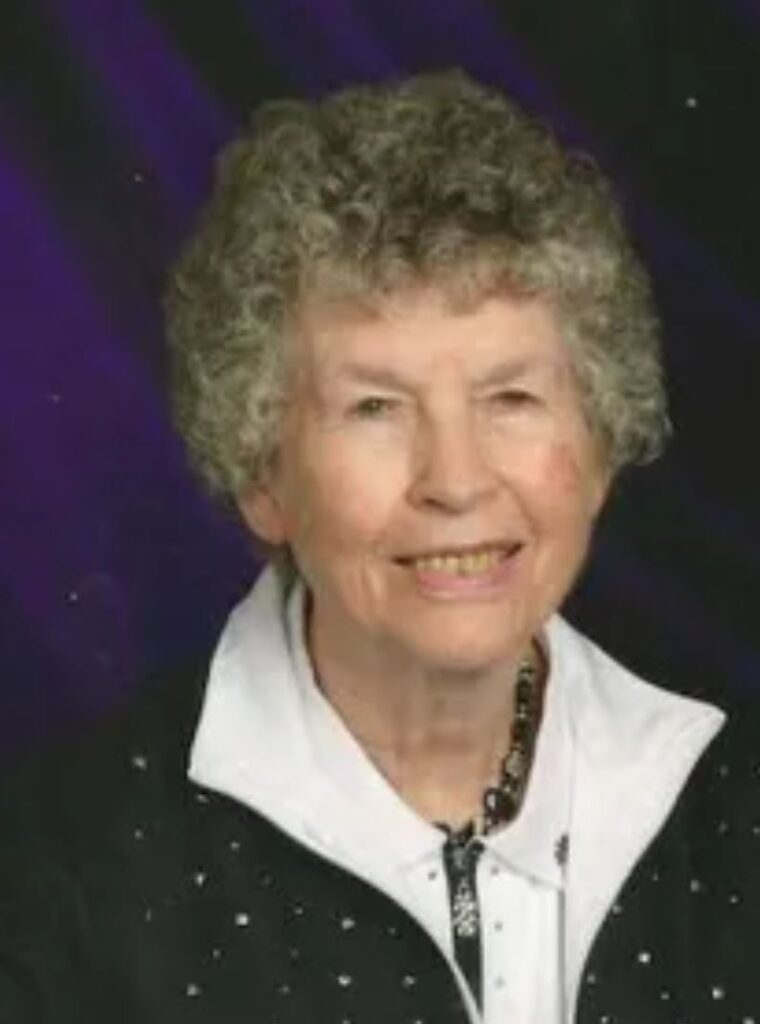 She married the love of her life, Walter Cardwell on May 15th, 1938, and they enjoyed 69 years together until he passed away in 2007. She is also predeceased by her twin sister Mary Perlman and her brother Elbert Webb. She is survived by her children W. Douglas (Marilyn), Janet Nelson-Arazi (Soli), Mary-Ann Schmutte (Jim), David (Mary Louise), Abe (Randi),17 grandchildren, 16 great grandchildren and brother, Watts Webb and sister Zaidee Stokes and many nieces and nephews.
Dr. Cardwell served for 12 years (1945-1958) with her husband, Walter, as a mission co-worker with a predecessor mission body of what is known today as Global Ministries to Bolenge, Democratic Republic of the Congo (formerly the Belgian Congo). Sue taught in a secondary school, directed the work of girls and women at Bolenge and taught courses in the preacher training school of the Congo Christian Institute. Sue's husband, Walter oversaw the riverboat steamer and when he was gone, Sue was in charge. Two of the five children were born in Congo at a Belgian hospital.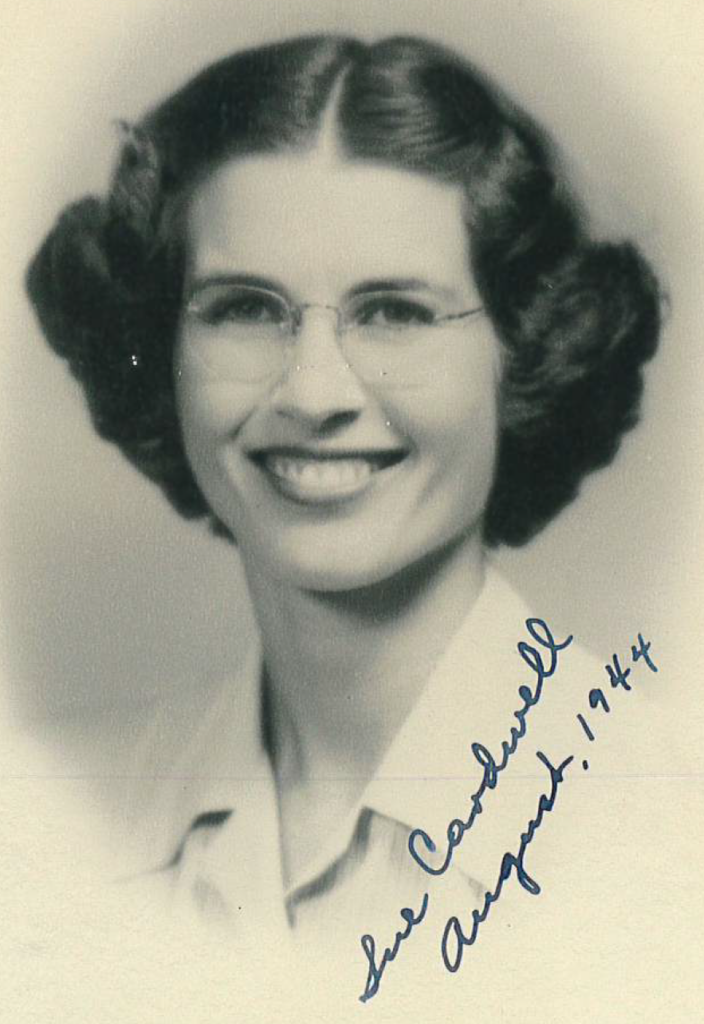 In a newsletter written by Sue from September 1946, she wrote: On our first Easter in Congo, at 5:30 am we were awakened by the drum; at 6:00 am we met for a prayer service at the church; and at 6:20 we all (about 300) walked in procession, singing hymns as we went to the place of baptism in the forest. Those to be baptized led the way. There followed one of the most impressive baptismal services we have ever seen, just sunrise on the Easter morn.
Dr. Cardwell received her Ph.D. in Educational Psychology in 1978 from Indiana University with specialization in Measurement and Evaluation. Other degrees include a Master of Sacred Theology degree. (Christian Theological Seminary, 1970); Education Specialist (Butler University, 1965); Master of Science (Butler, 1962); and Bachelor of Arts with distinction (William Carey College, Hattiesburg, Miss., 1937). She was a research associate in a National Institute of Mental Health funded program for mental health of the aging and a psychometrist in the office of pastoral care.
Dr. Cardwell later became a psychologist, lecturer, research associate, associate director then director of the Christian Theological Seminary (CTS) Pastoral Counseling Service. She later served as interim director of the counseling service at the Buchanan Center at Methodist Hospital. Dr. Cardwell was the first woman to be named Vice-President and then President (1984-1988) of the American Association of Pastoral Counselors. CTS honored her in 2013 as the first female faculty member of a Disciples of Christ seminary with a scholarship established in her name. In 2018, she was awarded an honorary degree in Humane Letters. In 2022, she received the first Presidential Award of Excellence as an alumnus of the Seminary.
She had been a member of Downey Avenue Christian Church, Indianapolis since 1958. After moving to Robin Run Village in 2000, Sue became heavily involved in numerous committees and groups including member and Secretary of the Resident Council and a leader of the Caregivers' Support Group for many years.
In lieu of flowers donations can be given to either the: Sue Cardwell Scholarship Fund, the Christian Theological Seminary Office of Seminary Advancement, 1000 West 42nd Street, Indianapolis, IN 46208-3372 – or – the Sue and Walter Cardwell Scholarship Education Congo 2216 Elgin Road Winston-Salem, NC 27103 or online at educationcongo.org.
A celebration of the life service of Rev. Dr. Sue Cardwell will be held on Sunday, February 5, at 2:00 p.m. at Downey Avenue Christian Church, 111 S Downey Ave., Indianapolis, IN 46219. Condolences to the family may be sent to Mary-Ann Cardwell Schmutte, 25 East 40th Street, #6J, Indianapolis, IN 46205 or by email to jmschmut@iquest.net.