Global Ministries Expresses Sympathy Following Terror Attacks on Indonesian Churches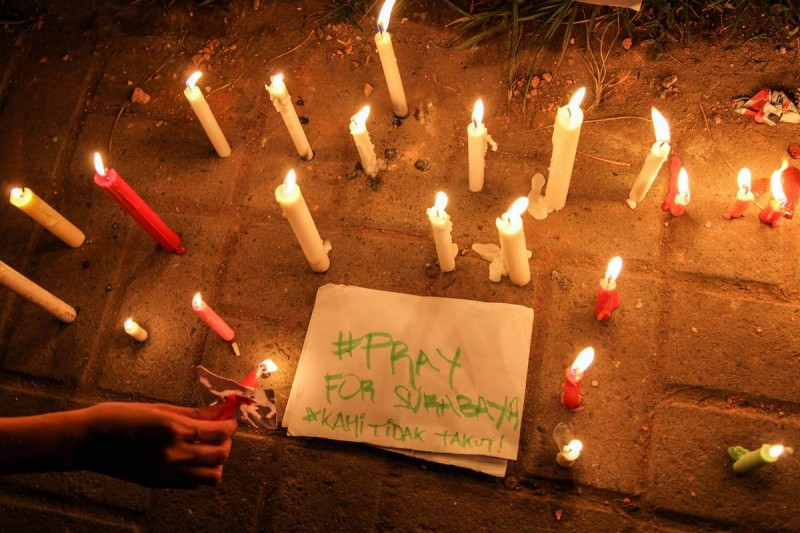 May 14, 2018
Rev. Dr. Henrietta Hutabarat Lebang
President, Communion of Churches in Indonesia, PGI
Dear Rev. Lebang,
We are indeed sad and shocked to hear about the ghastly act of terror in three churches – Santa Maria Tak Bercela Catholic Church (STMB), Diponegoro Indonesian Christian Church (GKI), and Surabaya Pentecostal Church (GPPS) in Surabaya on May 13, 2018. We pray for the families of the 11 people killed and 40 others who were injured. We also pray that God may grant courage and strength to the churches and Christian communities in Indonesia at this time of terror and tragedy.
This also comes to express our solidarity with the member churches in PGI and all others in Indonesia as you hold on to your faith and the vocation of peace and forgiveness in the face of aggression. We want to assure you of our prayers for peace and goodwill among all – Christian and Muslim brothers and sisters.
These events once again underline the phenomenon of increasing religious intolerance in many parts of the world. We also want to assure you all that the Global Ministries will continue to work with the churches and people's initiatives in Indonesia for a just and inclusive Indonesia and in repairing these breaches, and celebrate the triumph of life over these forces of death.
We believe we are called to witness to God's unconditional love for all people as an expression of our faithfulness to God. "Let us therefore make every effort to do what leads to peace and to mutual edification" (Romans 14: 19). 
In solidarity and with prayers.
Yours in Christ.
Sincerely,
Rev. Dr. James Moos 
Co-executive
Rev. Julia Karimu Brown
Co-executive 
Deenabandhu Manchala
Area Executive, Southern Asia