Global Ministries is saddened to learn of the death of Agostinho Marcelino de Souza
Agostinho Marcelino de Souza
November 9, 1931 – September 5, 2019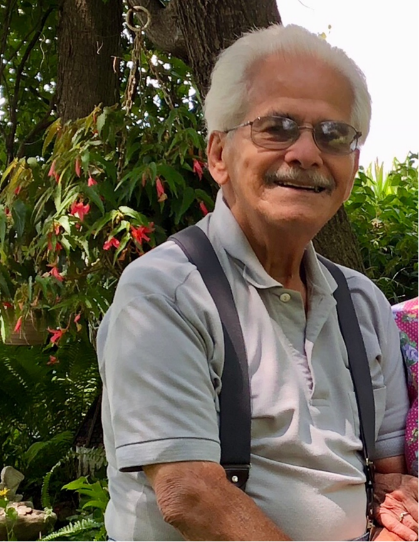 Agostinho (Gus) Marcelino de Souza, passed away at home on September 5, 2019 with his wife, Barbara Mosley de Souza, by his side.
Gus was born on November 9, 1931 in Minas Gerais, Brazil, where his relatives still live, son of the late Maria Aparecida de Souza.
Gus, as he was known by his U.S. friends, lived a life of service to the church and to God. He, along with Barbara, devoted their lives to helping the poor and destitute in Sao Paulo and Rio de Janeiro, Brasil. Gus and Barbara worked together in Brazil, and lived in River Falls, WI 1981-1985. In 1986 they returned to Brazil to work until 1989 with the American Friends Service Committee program in Sao Paulo, during which time Barbara also was appointed as a Global Ministries mission co-worker. Barbara continued her connection to Global Ministries as Gus and Barbara helped found what today is the Association of Community Health Educators and its clinic in Rio de Janeiro, a Global Ministries partner that empowers shantytown women in areas of their health. Gus and Barbara retired to the U.S. in 2011, living in Thomasville, North Carolina for four years, and then again in River Falls, WI.
Gus is survived by his wife of 46 years Barbara, three stepchildren, Carol Ackley, Susan Lukens, and Judy Brown, five step-grandchildren, and three great-grandchildren.
Gus's funeral was held September 21, 2019 at the River Falls United Methodist Church of River Falls. The family appreciates memorial gifts to the Brazilian Fund, First Congregational United Church of Christ, 110 N 3rd Street, River Falls, WI 54022.
Condolences can be sent to Barbara de Souza at barbgus@hotmail.com or 620 W. Walnut St. River Falls, WI  54022-2219