Global Ministries is saddened to learn of the death of Donald Westra
Donald Westra
October 4, 1950 – December 21, 2019
Donald (Don) Westra died on December 21, 2019 at his home in Fergus Falls, Minnesota.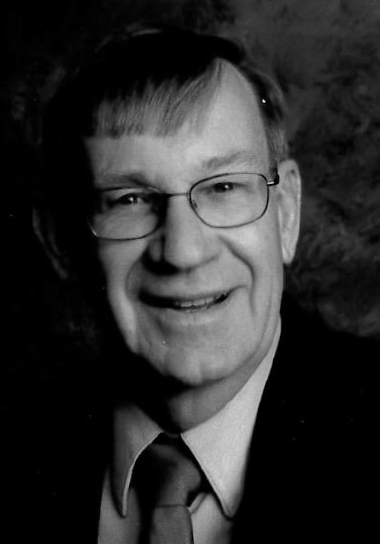 Don was born on October 4, 1950 to Sam and Johanna Westra in Le Mars, Iowa. He attended grade school at Ireton Christian School in Ireton, IA and high school at Unity High School in Orange City, IA where he graduated from in 1968. Don then attended Northwest Iowa Technical College where he graduated with a degree in mechanical engineering in  1973. Don served in the Iowa Air National Guard from 1968 until 1972.
On December 29, 1973, Don married Maryjane Hartz in Byron, Illinois.
After high school Don worked in a meat packing house. He credits this experience as the catalyst for getting him to college, and studying engineering. Starting in 1973, Don worked as an engineer for Coilcraft, Inc. in Cary, Illinois, where he stayed for 17 years. In 1990, he and his family moved to Fergus Falls, Minnesota for a better life for their children. With a few used machines on a flatbed truck, Don founded West Tool & Design, Inc. He grew the company and in 2009, left the business to his son, Evan, to manage.
In April 2009 Don and Maryjane Westra were commissioned by Global Ministries to serve with the United Church of Christ in Zimbabwe at Mt. Selinda. Don's work focused on micro-enterprise and strategic planning. In 2013 Don and Maryjane were commissioned to serve with the Association of Evangelical Institutions of Honduras, where they both served The Center for Evangelical and Reformed Vocational Education (CEVER), in Yoro, Honduras. Don served with CEVER assisting them with sustainability projects.
Don and Maryjane returned to Fergus Falls in 2017 to retire. However, Don ended up starting a small business called, Fix It Now, helping people with home repairs.
Don always was present in his community wherever he went. He was a founding member and past president of Sunrise Rotary, Fergus Falls, founding member of the Chipinge Rotary Club in Zimbabwe, and a member of Villa Real Rotary Club, Tegucigalpa, Honduras. Don was a charter member and past president of Tri-State Manufacturers Association, he was past president of the Economic Improvement Commission of Fergus Falls, and a member of The Federated Church and its choir.
Don liked fixing things. He was never happier than with a hammer in his hand and dirt under his fingernails. He enjoyed being at Eagle Lake, preferring to be on or near the water, but not in it. He enjoyed tinkering with boats and his '51 Chevy pick-up. He liked fishing, reading, and playing solitaire on his computer. He enjoyed yelling at the Chicago Bears on Sunday afternoons, and at MSNBC during the week. He also enjoyed his shared role of caretaker for his sister-in-law, Martha.
Preceding Don in death are his parents and daughter, Abigail Susan. He is survived by his wife, Maryjane of Fergus Falls; children Evan (Tanya) Westra of Battle Lake, Jacob Marguson of Fergus Falls, Kristina (John) Allen of Tampa, FL, Glen (Hannah) Westra of Fergus Falls, Michael Freise of Fergus Falls, Luke Westra of Hastings, Mary (Jamie Lange) Westra of Fergus Falls, and Vanessa Westra of Hastings; grandchildren Hayden, Paige, Rachel, Madelyn, Haylee, and Arthur; a great-grandchild on the way; brothers Marlin (Myrna) Westra of Sioux Falls, SD, and Eldon (Marcia) Westra of Sioux Center, IA; sister-in-law, Martha Hartz, and numerous cousins, nieces, and nephews.
A memorial service was held on December 27, 2019, at The Federated Church in Fergus Falls. Memorial gifts are preferred to CEVER Technical College in Honduras, and can be made online here or mailed to Global Ministries, P.O. Box 1986 Indianapolis, IN 46206.
Condolences may be sent to Maryjane Westra at maryjane41@aol.com or by mail at 1220 North Tower Road, Suite 102, Fergus Falls, MN  56537-4813.