Global Ministries is saddened to learn of the death of Janell "Jan" Landis
Janell "Jan" Landis
August 28, 1926 – March 24, 2020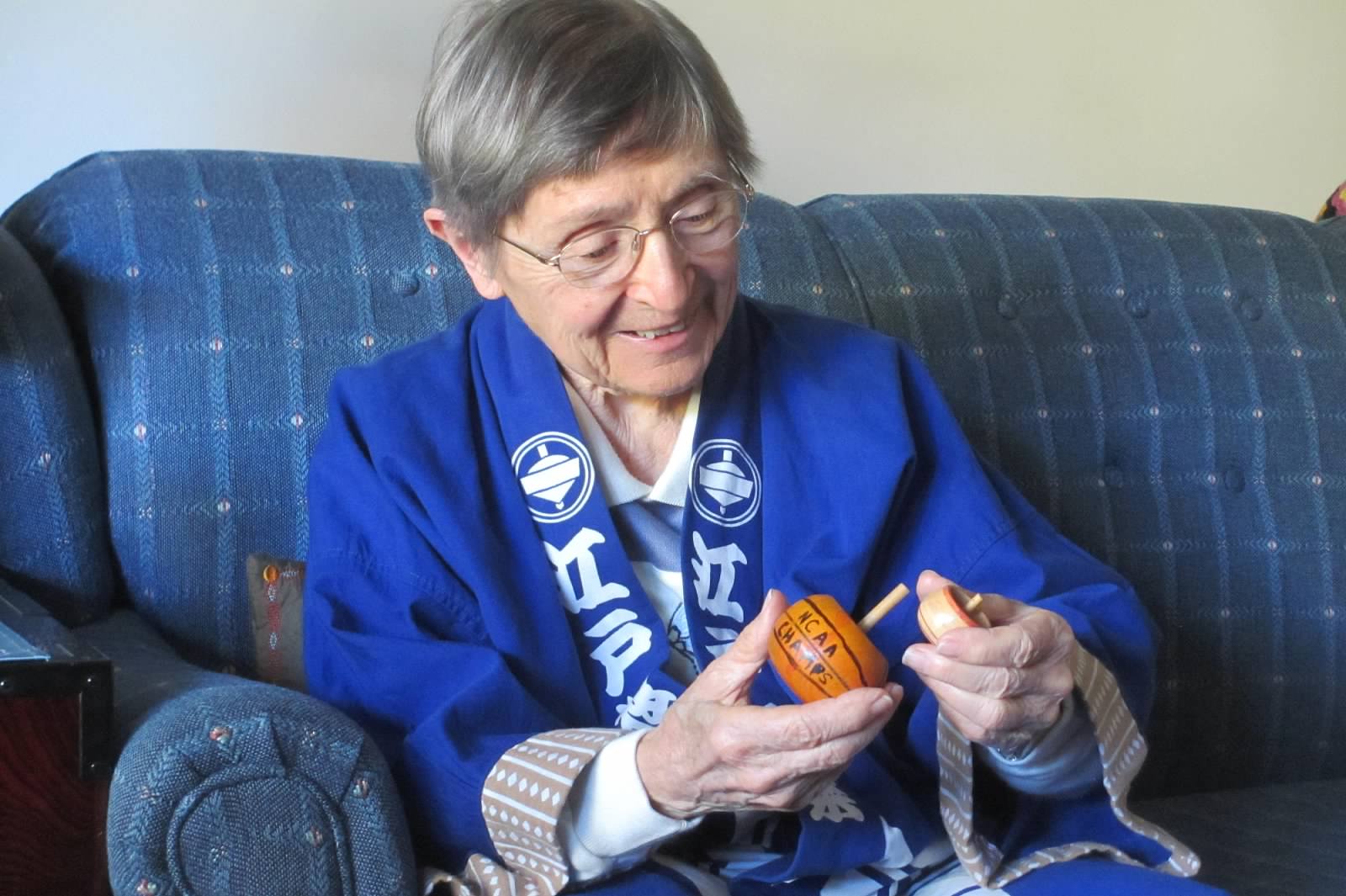 Janell J. Landis died on March 24, 2020 at the age of 93 in Pleasant Hill, Tennessee.
Jan was born to Paul and Helen Landis on August 28, 1926. She attended Boyertown High School, Boyertown, PA and later graduated from Heidelberg University in Tiffin, Ohio and Eden Theological Seminary in St. Louis, MO. She also completed graduate studies at Columbia University in New York City and language studies in Tokyo, Japan.
In 1953 Jan was commissioned by the American Board of Commissioners for Foreign Missions (ABCFM), a predecessor of what is today Global Ministries, to serve in Japan. Jan served a total of 42 years in Japan as an English teacher at Miyagi Gakuin Women's University in Sendai.  
During her time in Japan, Jan became a skilled puppeteer and learned traditional Edo top-making to help her students learn the English language. A junior and senior high school special activities building was named in her honor – Landis Kan – at Miyagi Gakuin Women's University.
When Jan retired and came to the United States in 1995, she moved to Upland Village, a retirement community in Pleasant Hill, Tennessee.
Jan was proceeded in death by her parents Paul and Helen Landis, and sister Loah Whitmore. Jan is survived by a brother Bruce Landis, sister-in-law Phyllis Landis, sister Pat Landis, one niece, and three nephews. Condolences to the family may be sent to Pat Landis 1745 Champlain Dr., Apt. F, Baltimore, MD 21207.