Global Ministries is saddened to learn of the death of Janet "Jane" Fite Williams
Janet "Jane" Fite Williams
October 18, 1931 – January 20, 2020
Janet "Jane" Fite Williams, former Global Ministries Mission Co-worker, died on January 20, 2020.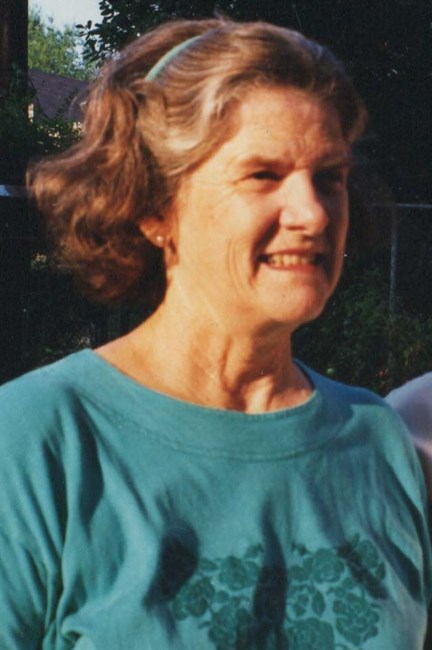 Jane was born in Memphis, Tennessee on October 18, 1931 to Charles Fite and Naomi Hampton Fite. She attended Grove High School in Memphis and graduated in 1949. Following graduation, she worked as an administrative assistant for what is now Decatur-Trinity Christian Church in Memphis. On March 19, 1951 Jane married Robert "Bob" Clyde Williams.
Both Jane and Bob attended the College of Missions, Crystal Lake, Michigan, and the Missionary Orientation Center, in Stony Point, New York.
In 1962 Jane and Bob were commissioned by the United Christian Missionary Society, a predecessor body of Global Ministries, to serve in Lesotho at Peka High School in the town of Peka, until 1966. In 1967 Jane and Bob attended the French language training school at Le Chambon-sur-Lignon, France. In 1968 Jane and Bob were appointed to serve in the Democratic Republic of the Congo where Jane served as a teacher and treasurer of a girl's high school in Mbandaka, serving until 1980. From 1980 to 1984 Jane and Bob returned to Memphis. Then in 1984 to 1987 Jane and Bob were appointed again to serve in Lesotho teaching in Morija. They would again return to Memphis from 1993 until 1995 and in 1996 Jane and Bob were appointed to serve in Botswana at Kgologano College in Gaborone.
Jane and Bob Williams were dedicated members of Decatur-Trinity Christian Church in Memphis. Inspired by her faith, Jane loved people deeply. She was passionate about sports, particularly tennis; which she could watch for hours.
Jane was preceded in death by her husband Bob who passed away May 4, 2014; siblings Jean Goforth, Charles Fite and Doris Fite Crain.
Jane is survived by her four children Stephen Williams (Anna-Maria), Mark Williams (Sandy), Janet Kirkendoll (Garner), and Thomas Williams; sibling Jean Fite Sutton; ten grandchildren; and thirteen great-grandchildren.
Gifts in memory of Jane may be made to Decatur-Trinity Christian Church 6033 Old Brownsville Road, Memphis, TN, 38135.
A memorial service was held at Memphis Funeral Home and Memorial Gardens on January 29, 2020.
Condolences to the family may be sent to Janet Kirkendoll at janetkirkendoll@bellsouth.net.