Global Ministries is saddened to learn of the death of Janice Robinson Newborn
Janice Robinson Newborn
October 6, 1928-April 21, 2020
Janice Robinson Newborn, 91, died April 21, 2020 of natural causes, in Claremont, California.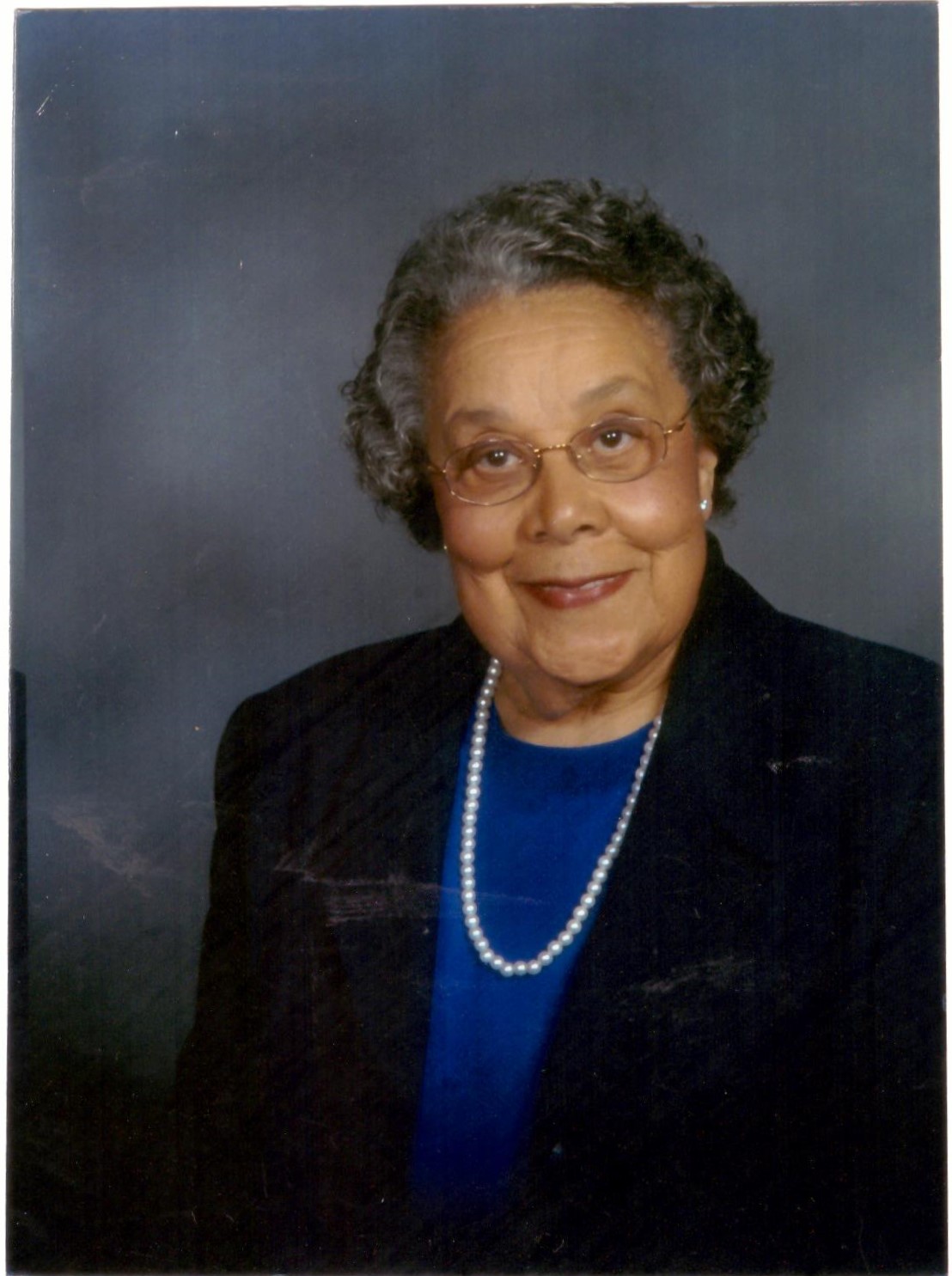 Janice was born October 6, 1928 in Youngstown, Ohio to Mary Bennett and Clarence Robinson, the youngest of four girls and three boys. Mary and Clarence were highly involved in their community, inspiring Janice to live a life devoted to faith, empathy, and service. She attended Parmelee Elementary School, Hayes Junior High School, and Rayen High School. She graduated from the Dana School of Music at Youngstown University in 1954 with a B.A. in Music Education. She worked in the physical therapy department at Massillon State Hospital in Massillon, Ohio, and then with the Canton, Ohio public schools, where she met the Reverend Ernest J. Newborn, who was serving as a pastor and public-school teacher. Ernest and Janice married on June 30, 1956 in Youngstown.
While raising two children Janice and Ernest both worked full-time, supporting each other throughout their journey together. Janice was Corporation Secretary and Assistant to the President of the Division of Overseas Ministries (DOM), Reverend Dr. Robert A. Thomas – DOM is one of the two denominational entities making up Global Ministries. She went on to additional positions in the general ministries of the Christian Church (Disciples of Christ) including Director of Program Implementation and Director of Social Action Ministries, both in the Department of Church Women. In 1988, Janice was appointed to the position of Executive of the Department of Church Women of the Christian Church (Disciples of Christ). She was the first African American woman to hold the position.  
As Executive of the Department of Church Women, Janice was the originator of the Disciples Women's "Woman-to-Woman" program, together with the Division of Overseas Ministries (today Global Ministries). The "Woman-to-Woman" program made it possible for women of faith to travel to other countries to connect with each other while also sharing commonalities and differences in their respective cultures and faith journeys. It was a successful program at its inception, and it continues to this day. We honor her memory through our continued collaboration with Disciples Women, said Lorna Hernandez, Director of the Global Ministries People-to-People Pilgrimage Program. Her legacy has allowed many women in the United States and Canada to join in the work and witness of international partners.
Among other achievements, Janice was instrumental in coordinating the 1986 International Christian Women's Fellowship Quadrennial Assembly at Purdue University in West Lafayette, Indiana. Janice's work made it possible for her to visit global missions programs in Southern Africa, Jamaica, Puerto Rico, and Haiti. In 2008, Janice received an honorary doctoral degree from the Christian Theological Seminary. It was an honor Janice received with great joy and with her trademark humility.
In a 1990 restructure of the Division of Homeland Ministries (today Disciples Home Missions), Janice became the Senior Associate for the Office of Disciples Women. She held this position until she retired in 1994. In retirement, Janice was a community volunteer with Church Women United and other service organizations, as well as her local church. In 1998, Janice became President of the Indianapolis unit of the Christian Women United and served a two-year term.
Janice and Ernest retired once again to Pilgrim Place in Claremont, California in May 2001. They were vital members of the Pilgrim Place community and loyal friends to many "Pilgrims".
Janice was preceded in death by her husband, Ernest, who passed away in November 2019, her father, Clarence, her mother, Mary, and siblings, Manuela, Thomas, Mary, Charles, Ross, and Addie.
Janice is survived by her two children, Ernest Joshua Newborn, II and Mary Josephine Newborn Wiggins; her four grandchildren, Ernest Joshua Newborn, III ("Joshua"), Nathan Christopher Wiggins, Joseph Ross Newborn, and Meredith Michelle Wiggins; her daughter-in-law Josie Stovall Newborn and son-in-law Donald Christopher Wiggins; and a host of beloved cousins, nieces, and nephews, and their children and grandchildren.  
Memorial gifts may be made to the Christian Church Foundation for the benefit of the Ernest J. and Janice Newborn Fund, P.O. Box 1986, Indianapolis, Indiana, 46206-1986. Online gifts may be made at christianchurchfoundation.org/give. Condolences to the family may be directed to Ernest Newborn II at 68 Chelsea Place, Ridgefield, CT 06877, or Mary Jo Wiggins at 12195 Darkwood Road, San Diego, CA 92129.