Global Ministries is saddened to learn of the death of Julia Davis
Julia Davis
November 6, 1925-February 3, 2019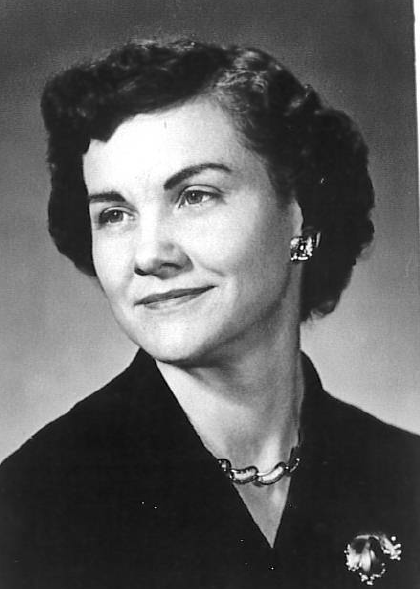 Julia Davis, 93, of Santa Ana, California, died on February 3 2019.
Julia was born on November 6, 1925 in Tonawanda New York to James W. Hubman and Clara E. Russell. She grew up in Whittier, California and later attended Chapman College from which she graduated with a Bachelor of Arts in 1947. While a student at Chapman, Julia worked as the associate playground director for the Wilshire YMCA in Los Angeles.
On August 25 1948 Julia married Bernard (Bernie) Davis. On May 16, 1951, After a year of language study, Julia and Bernie were commissioned by the United Christian Missionary Society, a precursor mission body to Global Ministries, to serve in the Democratic Republic of the Congo (DRC).
Julia and Bernie served in the DRC from 1951 to 1968 and in the communities of Wema, Bosobele, and Bolenge. Julia served in various functions, often teaching in schools and churches in these communities. Julia and Bernie welcomed two children while serving in the DRC, Christine Lynn, born in 1953, and Peter Allen, born in 1955.
Upon returning to the United States in 1968 Julia and Bernie continued to engage in ministry and in 2006 were honored by their alma mater Chapman University as the Disciples Church Leaders of the Year.
A Memorial for Julia Davis is set for Saturday, May 18 at 10 am at Church of the Foothills, 19211 Dodge Ave, Santa Ana, CA 92705
Condolences to the family can be sent to Bernie Davis, 2025 N. Bush Street Room 113, Santa Ana, CA 92706.