Global Ministries is saddened to learn of the death of Lew A. Davis
Reverend Lew A. Davis
January 3, 1930 – July 12, 2020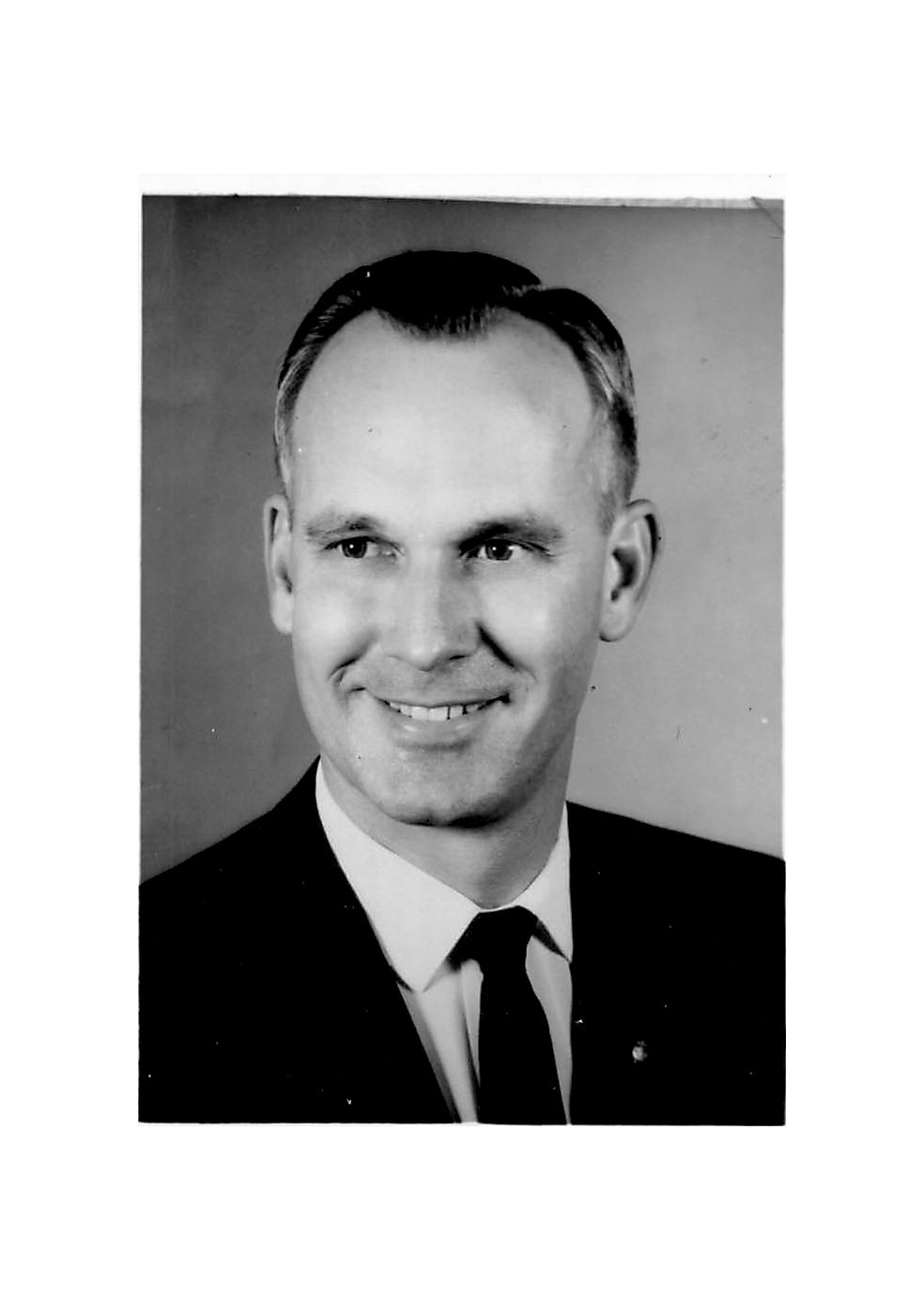 Reverend Lew Arter Davis was born January 3, 1930 in Marietta, Oklahoma, and lived most of his childhood and youth in Chickasha, Oklahoma. In high school, Lew enjoyed participating in the performance of musicals, humorous skits, singing with others, and solos. Lew attended Phillips University in Enid, Oklahoma with the purpose of going into ministry – specifically the global mission field. Lew was ordained at First Christian Church of Chickasha in 1950 and served a church in Fletcher, OK while still an undergraduate student at Phillips University. Lew graduated in the class of 1951. Lew met Dorothy Armstrong while at Phillips University, and they were married in July of 1950.
Together Lew and Dorothy attended and graduated from Brite Divinity School, and also took several agricultural classes at Oklahoma State University to prepare them for mission work in India. In 1955 Lew and Dorothy were commissioned by the United Christian Missionary Society, a predecessor body of Global Ministries, to serve in Odisha, India where they served for sixteen years as mission co-workers. Lew primarily worked in the education and training of pastors, and in the support and strengthening of rural churches. He also worked with other staff involved in church-related hospitals, schools, and agricultural projects. Lew worked for several years in the Disciple mission office in Jabalpur.
Upon returning from India in 1971, Lew served as the pastor of First Christian Church in Blackwell, OK, until 1983. He was active in the church and the community in many ways, including the Oklahoma region of the Christian Church, and served a term as Vice President of the Regional Board.
In the period 1983 to 1994, Lew served two years as the pastor of Pleasant Grove Christian Church – east of Downtown Dallas, and he served nine years as pastor of First Christian Church of Lewisville, TX where he was very involved with the community. While in Texas, Lew worked with the Southwest region to start a new church in Flower Mound, TX. With the discovery of early-onset Alzheimer's, Lew retired in 1994 and moved with Dorothy to Edmond, OK, and then moved to Tulsa, OK in 2007.
In their retirement, Lew and Dorothy enjoyed traveling to visit their children and grandkids. They also continued to travel to visit mission co-worker friends, and to see more of the wonders of the world. They enjoyed bringing their family together from Colorado, Illinois, California, and Oklahoma to spend vacation time together. For their 60th wedding anniversary, Lew and Dorothy had all of their children and most of the grandkids together for a two-day white-water rafting and over-night camping experience beginning in Colorado and finishing in Utah. The family was blessed to have had from 1994 through 2014 (20 years) of Lew being functioning and participating with early-onset Alzheimer's.
Lew and Dorothy celebrated their 70th wedding anniversary, July 12, 2020. Dorothy spent the morning visiting him in the care facility, which is connected to the retirement housing where she lives. In the early afternoon of their anniversary Lew passed away. The family celebrates the freeing of his spirit and the life he lovingly shared with them. The blessings he has shared in this world can never be counted.
Lew is preceded in death by his sister, Harvina, his parents, and his brother, Lex. He is survived by his wife, Dorothy, his four children – John, Bruce, Carolyn, Glenn, and their spouses; twelve grandchildren and their spouses; and five great-grandchildren.
Gifts in memory of Lew may be made to Global Ministries, designated for the Davis India Fund, a Division of Overseas endowment fund established by Lew and Dorothy in 1990, which supports ministries in India, with a priority on the Sambalpur Diocese of the Church of North India. Condolences to the family may be sent to Reverend Dorothy Davis at 6800 South Granite Avenue, Apt. 234, Tulsa, Oklahoma 74136.