Global Ministries is saddened to learn of the death of Pablo Stone
Pablo Stone
January 3, 1928 – November 14, 2019
Lurton Paul "Pablo" Stone, born January 3, 1928 in Hartford, Connecticut, was the son of the late Ruby and Perry Stone.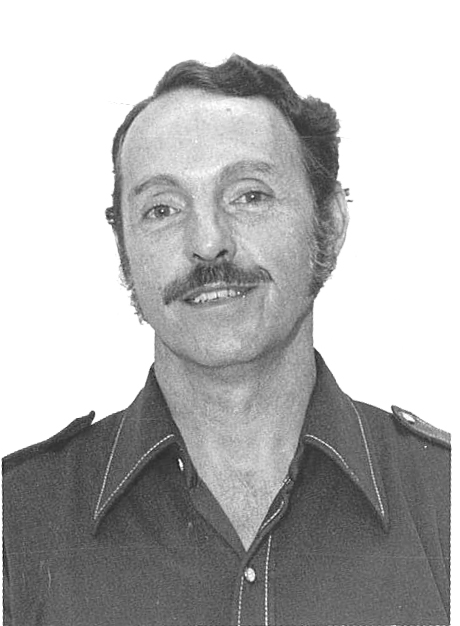 Pablo received degrees from Phillips University in Enid, Oklahoma, University of Kentucky in Lexington, Kentucky, and Kennedy School of Missions, in Hartford, Connecticut. He also completed coursework at Arkansas Polytechnic College in Russellville, Arkansas, Berea College in Berea, Kentucky, University of Arkansas, Fayetteville, Arkansas, Escuela de Idiomas and University of Costa Rica, in San Jose, Costa Rica, and Cornell University, in Ithaca, New York. 
Pablo and his wife, Barbara Williams Stone (1928-1999) were married on June 13, 1952. In 1953 they began their ministry in Latin America of areas of in rural development, especially in agriculture and livestock, when they were commissioned by the United Christian Missionary Society, a predecessor body of Global Ministries, to serve at the Mountain of Light Farm in Aguascalientes, Mexico. They served there until 1959 when they moved to Mexico City to work with Heifer International. In 1967 Pablo and Barbara moved to Quito, Ecuador where Pablo served four years as the Project Officer for the United Nations World Food Program. Pablo represented the Inter-American Institute for Cooperation on Agriculture, living in El Salvador, Colombia, and Guayana during much of the 1970's. Pablo and Barbara also worked and lived in Nicaragua and Trinidad and Tobago, before moving to the United States.
In the U.S., Pablo represented the Christian Church (Disciples of Christ) in congressional lobbying efforts in Washington D.C. He participated in the School of the Americas Watch for seven years at Fort Benning, Georgia, and in Ecumenical Advocacy Days, especially advocating for health care and an end to the embargo against Cuba. When he and Barbara retired to Christmount in Black Mountain, North Carolina, they became members of First Christian Church, and were active members there and in the local community. In 2011, Pablo was awarded the Will Wittkamper Award by the Disciples Peace Followership.
Pablo was preceded in death by his wife, Barbara, his second wife, Jenean Stone, and by his sister, Anne Eyer. Pablo is survived by three daughters, Rebecca Stone, Elena Stone Torres, and Anita Stone Lovejoy; his brother, Barton Stone (Constance) of Sebastopol, CA; his five grandchildren; 10 great-grandchildren, and numerous nieces and nephews.
Pablo Stone's memorial service was held on Saturday, November 23, 2019 in the First Christian Church of Black Mountain. Gifts may be made in Pablo Stone's memory to Swannanoa Valley Christian Ministries, P.O. Box 235, Black Mountain, NC 28711. Condolences to the family may be sent to, Anita Lovejoy, 220 Pine Grove Rd., Black Mountain NC 28711 or lovejoyanita@gmail.com.