Global Ministries is saddened to learn of the death of Sallie Kintner
Sallie Kintner
November 11, 1937 – December 1, 2017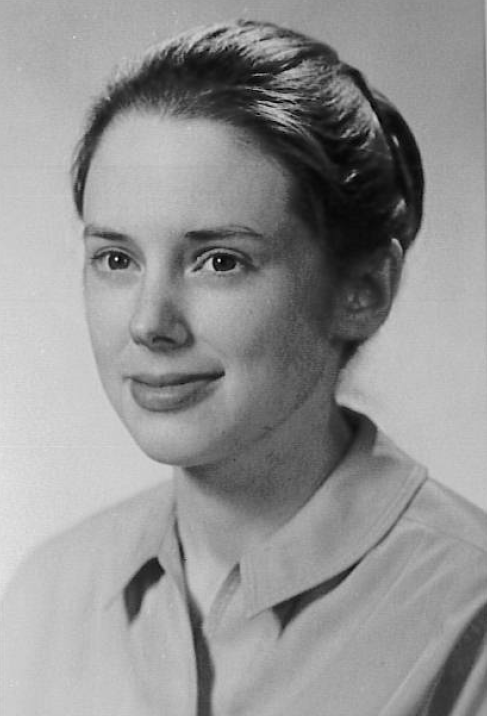 Sallie Sheppard Kintner, 80, died December 1, 2017, at the Medical Center of Carolina Village, Hendersonville, North Carolina, after years of struggle with dementia.
Sallie was born on November 11, 1937. She was the daughter of Marion Sheppard and Ann Gentry. She married Robert Kintner on June 15, 1957. Sallie graduated from Butler University in 1961 with a degree in English and worked in various capacities as an administrative and educational assistant while helping to educate their children. Of strong opinions and convictions, she was a lifelong student especially in the areas of Christian theology and practice. She was a major supporter of her husband's career as minister and church musician.
From 1962 through 1964, Sallie and Robert served in Paraguay as mission co-workers through the United Christian Missionary Society (UCMS), a predecessor body of what is today known as Global Ministries. Her husband, Robert (Bob), served in several capacities that served to strengthen the musical ministries of the Christian Church (Disciples of Christ) in Paraguay. Sallie played an important supporting role by caring for their children and household.
Upon returning to the United States, the family settled into life in Lexington, Kentucky. The family became members of Central Christian Church, Lexington, and Sallie became very involved in women's ministries. In more recent years, Bob and Sallie retired in Hendersonville, North Carolina.
Sallie is survived by her husband of 60 years Robert (Bob) Kintner; three sons and their families: Bradley Kintner and wife, Linda Robinson, Brian Kintner and wife, Toerin Leppink, Bruce Kintner and wife, Sharon; six grandchildren: Robert, Rachael, Sarah, Benjamin, Clara Ann and James. She is also survived by her brother, Mark Sheppard and his wife, Mary. Her sister-in-law Vivian Kintner was especially close.
A graveside service was held in Lexington, Kentucky. A service celebrating Sallie's life will be held at Central Christian Church, 205 E Short St, Lexington, KY 40507, on January 20, 2018. The service will be in the Fellowship Hall, a place where Sallie served many meals and baked goods for her church and community.
Condolences may be sent to Bob Kintner, 600 Carolina Village Road Apartment 2515, Hendersonville, NC 28792. Memorial gifts may be made to Central Christian Church, 205 E Short St, Lexington, KY 40507