Grace – a child sponsorship story
Grace was an honor student last year. She is eight years old and on track to be an honor student again this year. Teachers describe her as having a positive attitude, always finishing her homework with great skill, and having great potential toward achieving her dreams!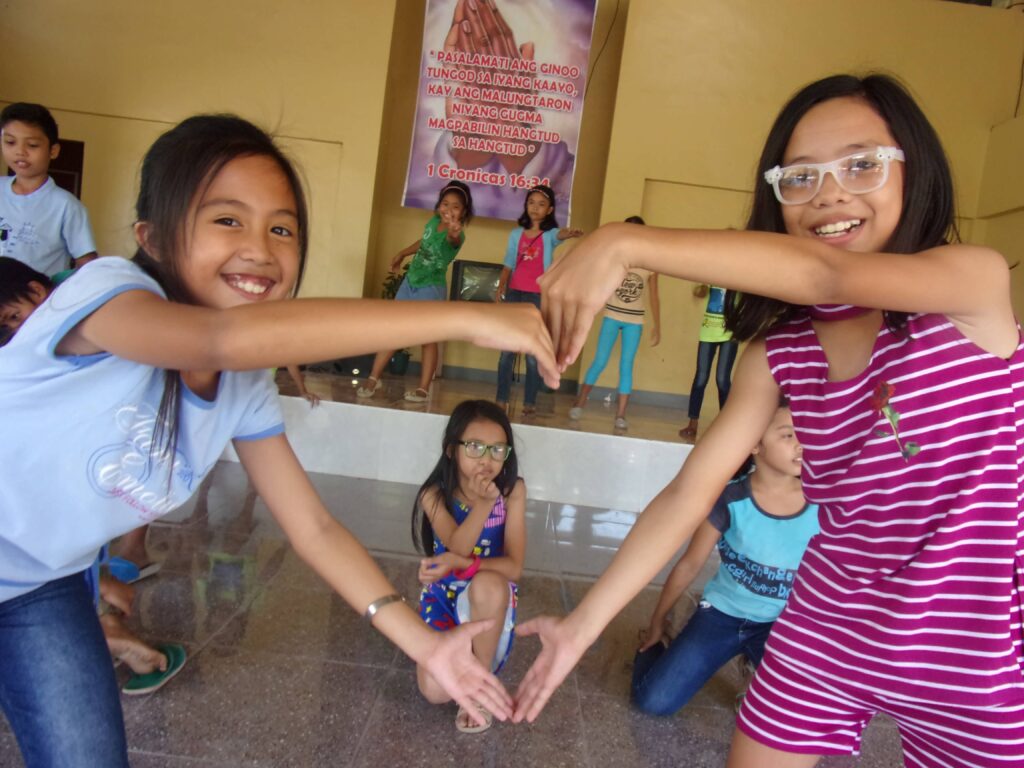 Grace's family live in a home without its own source of electricity or water. With only elementary school educations, Grace's mother and father find work whenever opportunities are available. Before moving to Dumaguete City, Grace's family lived in a rural area of the Philippines, where she, her brother, and her sister were not able to attend school regularly. Grace's parents made the decision to move to Dumaguete City in hopes for better job opportunities and a better education for Grace and her siblings.
Grace participates in the Child Sponsorship program through the Dumaguete Kalauman Center in the Philippines. As a result, she is connected to a Global Ministries Child Sponsor in the United States. At the Kalauman Center, she participates in learning and creative activities, receives help on her homework, and she is part of a community where she is celebrated.
Global Ministries works and connects individuals and congregations to Child and Elder Sponsorship partners around the world, such as the Kalauman Center. Each center hosts a welcoming space where each child is loved and able to grow, learn, and imagine their own bright future!
Every year, Child Sponsorship partners highlight priorities for purchasing shared computers for their centers, school uniforms and new shoes, and school supplies for the young ones in their schools and programs. This Christmas, Global Ministries highlights special giving opportunities for the child sponsorship program. Your gift will make a life-changing difference for children around the world.
A Gift for the Child and Elder Sponsorship Program provides a life-changing impact:
$25 can provide shoes for a child
$50 can provide school uniforms for a family
$150 can provide school supplies for a year
$900 can provide a computer for a sponsorship partner
Make a gift today!

Learn more about Alternative Christmas and browse the Life-changing Gifts Catalog here.
Learn more about the Child and Elder Sponsorship program here.