Grace Congregational UCC – Two Rivers, WI takes a special Lenten offering for Morija Theological Seminary in Lesotho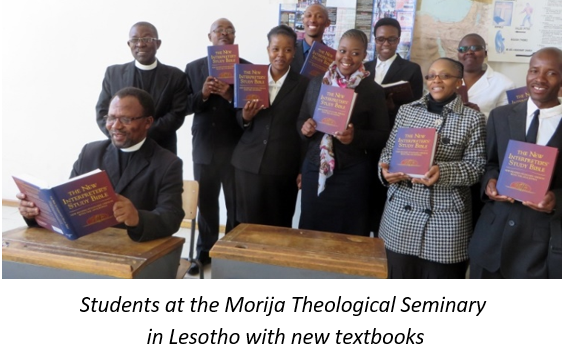 Fifteen years ago Grace Congregational United Church of Christ in Two Rivers, WI began a relationship with Mark Behle, at the time, a Global Ministries mission co-worker of the United Church of Christ in Lesotho.
Mark Behle has visited the congregation in Two Rivers on two occasions. Both times, he encouraged interested persons to become more deeply involved by receiving his monthly newsletter and by considering a trip to Lesotho. Grace Congregational was so moved by Mark's visits and newsletters that they decided to go on a People to People Pilgrimage to Lesotho. Church members built an even stronger relationship with the church in Lesotho.
Over the years Grace Congregational UCC became interested in offering financial support to Global Ministries for the current projects and priorities identified by the Lesotho Evangelical Church. In 2018, during Lent, the congregation shared one-half of their special Lenten offering to support the Lesotho Evangelical Church in South Africa's Morija Theological Seminary.
The minister of Grace Congregational UCC, Reverend Kim Henning exclaimed, "The decision to support the seminary in Morija was easy. We are grateful beyond measure to be in relationship to a ministry that speaks so powerfully of Jesus' love and mercy."    
To learn more about the Lesotho Evangelical Church in South Africa click here
If your congregation would be interested in learning more about supporting global partners through special giving please send an email to gifts@dom.disciples.org.