Greetings from Hungary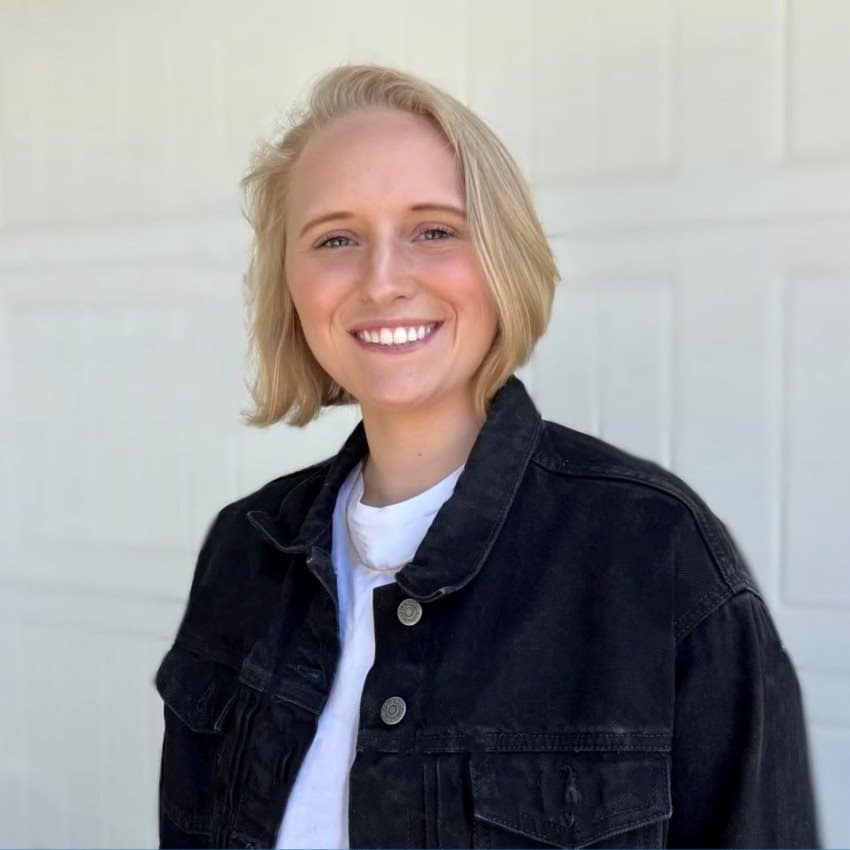 Margaret Emma Perry serves with the Reformed Church in Hungary (RCH).
Greetings from Budapest, everyone!
My name is Emma Perry, and since May, I have served as a Global Mission Intern (GMI) with the Reformed Church in Hungary (RCH). This is my first newsletter since beginning my position, and I am grateful for this opportunity to share a little about the ministry I have been a part of so far.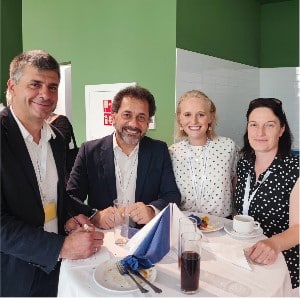 When I consider my approach to service-learning experiences, I've always used the same "toolbox" metaphor. I tell myself that I have this toolbox in my hand, and from experiences in my life, school, work, service, and journey of faith, I have slowly collected various tools. Every time I find myself in a new environment, I open my trusty box and attempt, to the best of my abilities, to find some device to help me navigate this unfamiliar landscape. Now, unfortunately, nothing in my toolbox stopped me from getting on the wrong bus three times on my first day of work, but that's the wonderful part of experiences like the Global Mission Internship–I'm here to learn just as much as I am to serve. Now, Google Maps and the BudapestGo public transportation app are well-worn tools in my little toolbox.
I quickly realized, moving to a new city and country, that sometimes, in the face of such overwhelming unfamiliarity, my toolbox felt a little light or perhaps entirely empty – as though whatever previous knowledge and experience I had somehow didn't make the journey over with me. As if maybe my airline misplaced that piece of luggage. This is why 1 Peter 4:10 stands out to me so distinctly: "Each of you should use whatever gift you have received to serve others as faithful stewards of God's grace in its various forms." The urgency quiets the encroaching insecurity and soothes those creeping tendrils of doubt. It is not if you have gifts, you should use them. Instead, the scripture assures us we are active in our ability to contribute to service. It is only a matter of discerning where our efforts may best be used. Another way to remind myself that the emptiness of my toolbox is only an illusion instilled by self-doubt is to constantly open myself to learning new things and to continually seek opportunities for growth. Thankfully, I am perfectly poised to do this in my GMI service position.
My work at the Ecumenical Office of the RCH and the Refugee Ministry of the Hungarian Reformed Church Aid (HRCA) has allowed me to be involved in numerous projects and activities wherein I am constantly working with and learning from some incredible individuals. This summer, I participated in the Ukraine Future Conference (UFC), initiated jointly between the Reformed Church in Hungary and the Reformed Church in Transcarpathia (western Ukraine).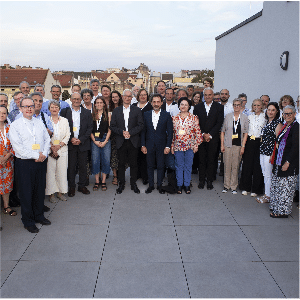 The UFC was a consultation initiated to bring together trusted church partners and organizations in a collaborative forum to discuss the situation in Ukraine and how churches may advance efforts towards peace and reconciliation. Partners came from the United States, the Middle East, South Korea, and Europe. I had previously met the partners from the Reformed Church in Transcarpathia on a visit there during my second week in Hungary. I had the opportunity to meet the partners from the National Evangelical Synod of Syria and Lebanon and the Presbyterian Church in Ireland at a consultation in Lebanon during my third week on the job.
One thing is certain–if my "toolbox" were a literal box, I'd have needed to head in and trade in for a bigger box within my first month working with the Ecumenical Office; I was learning so much, so quickly, from an incredible range of perspectives. I was grateful for the opportunity to see some familiar faces at the UFC and to connect with church leaders and representatives from across Europe and beyond.
The consultation focused on what peace truly looks like, that peace extends beyond the mere cessation of violence and involves the reconciliation of deeper conflicts and trauma. Within this conversation, panel presenters and partners discussed humanitarian concerns, the possibilities and implications of peace, restoration, reconciliation, interfaith dialogue, and how churches may advocate for peace by uplifting voices and perspectives from within instead of imposing outside solutions.
For me, the most powerful messages emphasized how essential hope is to nurture resilience and give people the strength to endure. Environments of violence and conflict inspire turbulent and passionate emotions, and it is difficult to remain grounded in a message of hope. In her presentation, Najla Kassab, President of the World Communion of Reformed Churches, recalled the G.F. Watts painting entitled "Hope," which depicts a blindfolded woman playing an instrument that has lost all its strings but one. Rev. Kassab said, "One string could…give the woman the ability to make beautiful music. That one string provided HOPE that there was still the promise of a different future for her and her instrument. One string could make a tune, probably not the perfect tune, but it is a tune that gives hope."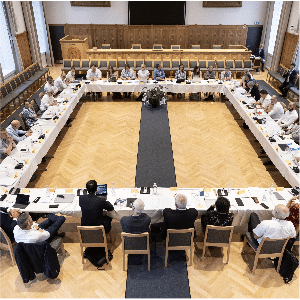 Bishop Sándor Zán-Fábián of the Reformed Church in Transcarpathia in western Ukraine quoted Job 14:7-9, their scripture for the Year of Hope (2023), saying, "Even a tree has hope: if it is cut down, it will grow again and not lose its roots. Even if its roots are parched in the ground, even if it dies in the dust, the scent of water makes it sprout and brings forth branches like a sapling." Bishop Zán-Fábián spoke of how there is hope for his community, for though it suffers the war, "the breath of water…is the presence of the Holy Spirit…we shall have life again. This is my hope."
I am so grateful that I had the opportunity to participate in the Ukraine Future Conference, to hear these messages, and to learn from these individuals. Having this experience so early in my service is an invaluable foundation. Although I was incredibly intimidated every step of the way, I felt there were more capable, qualified, knowledgeable individuals who should've had my seat at the table instead. There are some conversations we feel compelled to step back from because we don't know enough to participate–we don't have that tool in our toolbox, so we should stay out of it altogether. Yet, how will we ever get that tool and learn to use it if we don't look around and ask others for advice? And so, I think what is essential is that we listen to one another with "open minds and loving hearts," as we say at my home church; we cultivate an open dialogue so that we can all learn from the diverse experiences and expertise each of us carries in our respective toolboxes. Standing in solidarity with our partners is an ongoing act; it requires us to be persistent in our advocacy, and this means that at the individual level, we must all engage ourselves in the conversation. We must be earnest in this endeavor; there will always be more to listen to and learn from.
I look forward to learning from, engaging in, and sharing about many more projects throughout my service with the Reformed Church in Hungary, both at the Ecumenical Office and the Refugee Ministry.
Blessings and Peace, Emma
Emma's appointment with the Reformed Church in Hungary is made possible by your gifts to Disciples Mission Fund, Our Church's Wider Mission, Week of Compassion, and special gifts. Make a gift that supports the work of Margaret Emma Perry