Guatemala Volcano Update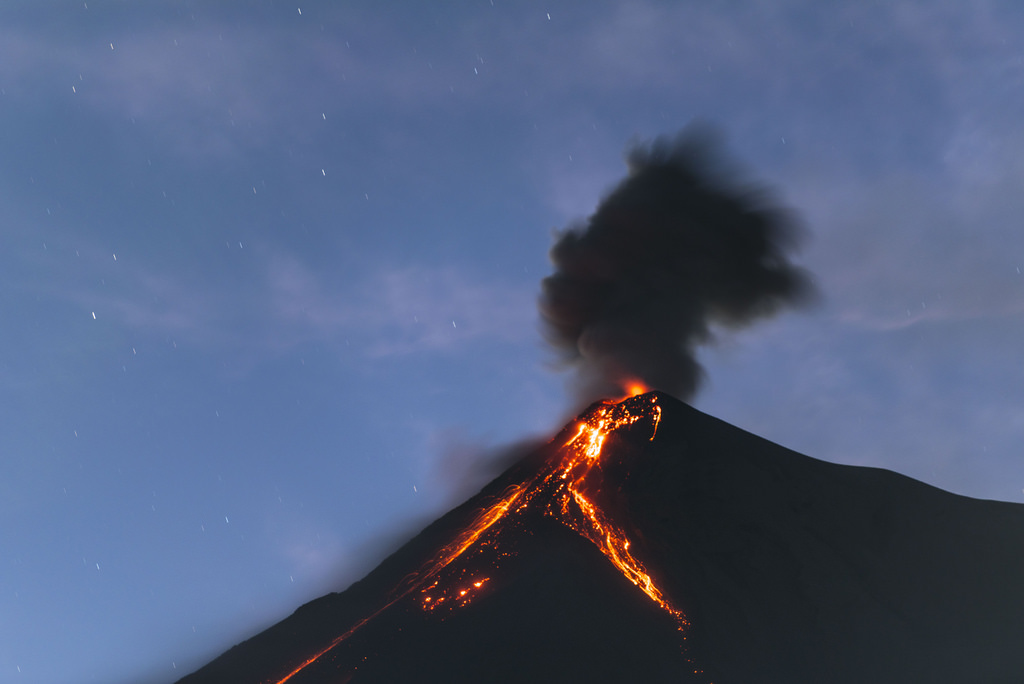 Ciudad de Guatemala: One of Central America's most active volcanoes, Guatemala's Volcán de Fuego, ("Volcano of Fire") erupted last Sunday at approximately 2:00 PM near Antigua, Guatemala and blasted ashes and molten rock high into the air. Two hours after the eruption, lava began to flow down the side of the mountain into roads and communities nearby. There are reports that at least 33 people were killed and an undetermined number of people missing. Authorities fear the death toll could rise.
Sunday's volcanic eruption is the deadliest that Guatemala has experienced since 1902, when the country's Santa María volcano killed thousands of people, according to the BBC. However, Volcán de Fuego has erupted continuously since 1999, and it has commonly had dozens of small eruptions every day, according to the Guatemalan government. This past February, the volcano had a slightly larger eruption that spewed ash reaching 1.1 miles (1.7 km) high, the BBC said.
Mayra Rodríguez, General Coordinator of the Ecumenical Christian Council of Guatemala, reported to Global Ministries' Latin America and Caribbean (LAC) Office that there are three main places affected by the ashes. Ash is falling on the Guatemala City area as well as the departments of Sacatepequez, Chimaltenango and Esquintla, which are in south-central Guatemala around the volcano. Streets and houses were covered with ash in the colonial town of Antigua, a popular tourist destination. Rodríguez also told the LAC Office that mudslides and lava may have effected entire communities in those areas. They will continue assessing the situation and will be in communication with Global Ministries.
Yesterday, the National Commission for the Attention of Disasters in Guatemala (CONRED) reported a total of 1,702,136 people affected, 3, 271 evacuated, 46 wounded, 65 deceased, 2 networks of electric power lost, and a bridge destroyed. CONRED has issued a red alert in 4 municipalities: 1) Escuintla, Escuintla; 2) Saint Lucia Cotzumalguapa, Escuintla; 3) Alotenango, Sacatepéquez; and, 4) Yepocapa, Chimaltenango.
Ashes are still falling in communities like La Soledad, San Miguel Dueñas, Alotenango and Antigua, Guatemala.  Minerals from the volcano constitute a threat to bridges that can collapse because of the overflow of rivers. The risk of lahars (mudflows) and acid rain is ever constant due to the weather conditions. In addition, there was a report of an earthquake of 4.9 magnitude on Monday at 9:06 PM in that areas.
The Ecumenical Christian Council of Guatemala is in constant monitoring of the situation and in coordination with the other church and ecumenical organizations to determine the humanitarian aid response to this emergency. The initial challenge for them is to give direct assistance to the victims. In the same way they are evaluating the accompaniment needed as the crisis develops as well as in the post-emergency stage. 
Global Ministries continues to offer solidarity and support with the Ecumenical Christian Council of Guatemala as well as our other Partners there: Cultural Action of Guatemala, the Evangelical Churches Conference of Guatemala, and the National Confederation of Guatemalan Widows (CONAVIGUA).