Global Ministries is saddened to learn of the death of Hannah Toomey
Reverend Hannah Jane Hurdle Toomey
February 18, 1932 – September 25, 2018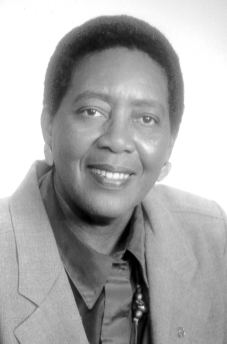 Hannah Jane Hurdle Toomey was born in Greenville, Texas on February 18, 1932, the youngest child of Catherine and Reverend Andrew J. Hurdle, who founded Texas Christian Theological and Industrial College in Paradise, Texas, an institution affiliated with the Disciples of Christ. Hannah attended San Joaquin Delta College in Stockton, California, and California State University in Turlock, California, receiving a B.A. degree in Sociology. She received a Master of Divinity degree from San Francisco Theological Seminary in San Anselmo, California, and later continued her education at the Missouri School of Religion, Jefferson City, Missouri. In 1988, Hannah was ordained into ministry by the Christian Church (Disciples of Christ).
From 1980 until 1983, Hannah served with the Community of Disciples of Christ in Congo (CDCC) as a teacher appointed by the Division of Overseas Ministries, a predecessor mission body of Global Ministries. She served the Girls Boarding School in Mbandaka in different positions, including as its Director. She also worked as a social worker and secretary to the General Secretary of the CDCC. As she completed her appointment and home assignment time, Hannah wrote, [t]he three years that I served as a missionary in [the Democratic Republic of Congo] was the realization of my fondest childhood dream to serve God in this way.
From 1993 through 1996, Reverend Toomey again served as Global Ministries mission personnel, this time in Jamaica, appointed to the then recently-formalized United Church in Jamaica and the Cayman Islands (UCJCI). Hannah worked in Jamaica as a pastor-developer of the new congregation, Hellshire United Church. In February 2018, Hellshire United Church celebrated its first 25 years of ministry, with the presence of Global Ministries staff.
Over the years, Hannah Toomey worked in California in areas of computer and data skills, and in Liberia, West Africa, in government administration. In Missouri, she pastored Fifth Street Christian Church in Columbia. According to a tribute given after her death, during this time, Reverend Toomey played a key role helping Committed Caring Faith Communities to establish a faith-based substance abuse prevention and recovery initiative. In her last years, Hannah resided in Oregon.
Hannah Jane Hurdle Toomey is survived by four children: Deborah J. Hughes, Judith Wesley, John Rodgers, and Bonnie Rodgers. Services were held October 4, 2018 at Forest Hill Christian Church in San Francisco, California and her ashes were scattered at the Golden Gate Bridge in San Francisco on October 23, 2018. Condolences to the family may be sent to Deborah Hughes, 855 Grenola Drive, Concord, CA 94518.