HP harms Palestinians!
Avoid HP products and support efforts to use economic leverage to end HP's complicity in Israeli occupation.
HP is a company perhaps best known for its computers and printers. Perhaps you are using an HP desktop or laptop to read this action alert, or are printing it using HP ink. It is a major competitor for your technology dollar. But given HP's contracts that contribute to Israeli occupation, you may prefer instead to avoid HP products when replacing or upgrading your devices.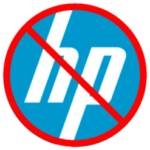 HP is a major contractor for the Israeli Ministry of Defense, and knowingly supports Israel's occupation of Palestinian land. HP supplies the biometric equipment Israel uses at the military checkpoints in the occupied West Bank to track and restrict the movement of Palestinians. Its technology is called the BASEL system, and is used by Israel to control and surveille Palestinian movement, in violation of international law—and was financed by the US government. In addition, HP supplies the Israeli Navy with equipment, and thus supports the blockade on Gaza. HP also provides services to two of the larger Israeli settlements in the West Bank, Modillin Illit and Ariel, and has supplied technology used in the Israeli prison system.
The United Church of Christ's decisions to use economic leverage (2015 and 2005) encourage members to explore and pursue ways to bring financial pressures to bear to work for peace with justice and an end the Israeli occupation.
To learn more about HP's involvement, watch the short video on this resource page.
When you consider purchasing a new computer, printer and ink, or a tablet for yourself, your family members, or your place of work, avoid buying HP products. There are many alternatives of similar quality. Your financial decisions send a message, and can impact change.
When you decide to avoid HP:
Contact HP to let them know that you have decided not to buy their products because of their complicity in Israeli occupation and violation of international law, all of which hurts Palestinians
Let HP also know that you will continue to avoid their products until they change their practices, and that you will share your decision with your family, friends, and employer so that they might also avoid HP products
Urge your church to become an HP-Free Church, including participation in the campaign of the same name
Use the hashtags #StopHP and #BoycottHP to publicize your action.