I Lift Up My Eyes to the Hills
At the end of my second day at Pringle Home for Children, a girl came running to me out-of-breath and with a most desperate, terrified look on her face. She revealed that a 15-year-old girl living with us at Pringle Home for Children had stripped her bed of its linens, snuck to a far corner of the property under the biggest apple tree, and thrown the bedsheets over a high branch to hang herself. Instinctively, I dropped my bag and ran with this young girl towards her housemate, terrified.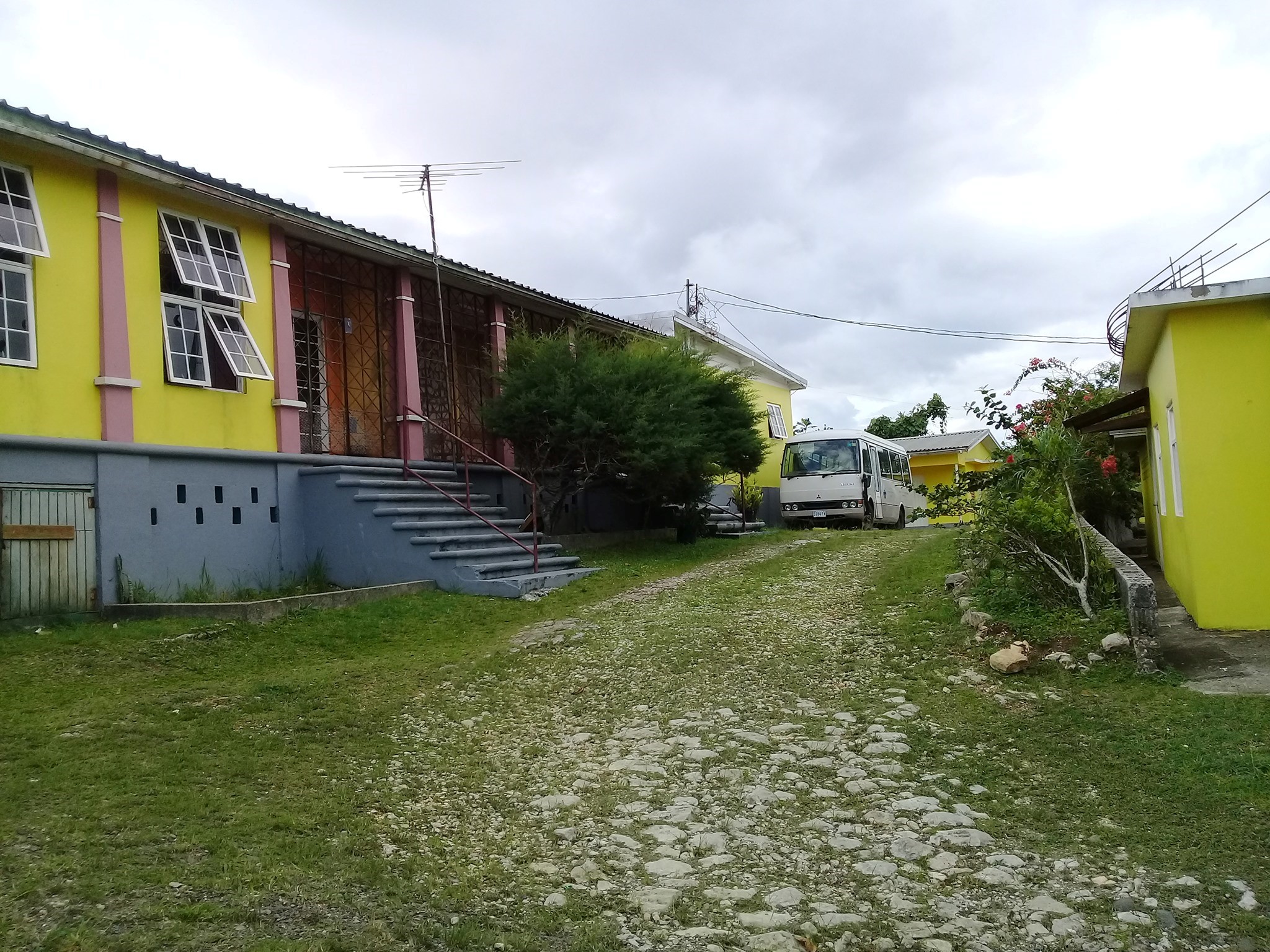 Pringle Home staff and I spent hours that night waiting at the local public hospital, where little Miss Annie-Jay (the 15-year-old girl, her name changed for privacy) was eventually admitted. She spent the next two weeks under psychiatric observation and care before returning home to us.
On the way there, between her uncontrollable sobbing, I managed to piece together that she felt overwhelmingly alone, abandoned by her family, cheated of a "normal" life by God, and ultimately utterly unloved. New to Pringle Home, she was struggling with the reality of her new "normal" – having been relocated to a different part of the island, living in a group home, a new high school, making new friends, etc. – along with all the other typical challenges of adolescence.  Annie-Jay was also dealing with the mixed emotions of grieving separation from her father and paternal family members, while also recovering from the multiple abuses she had suffered because of them. She was struck with the grief of not having a mother to rescue her: she had long lost contact with her mother and was unaware of her whereabouts or safety.  As her mother suffers with schizophrenia, Annie-Jay's own rapid mood swings, and increasingly more frequent hallucinations, made her fearful that these were signs of a bleak future for her, too. The soul-deep pain in Annie-Jay's cry was indescribably excruciating, and the shrill cry shredded my heartstrings completely.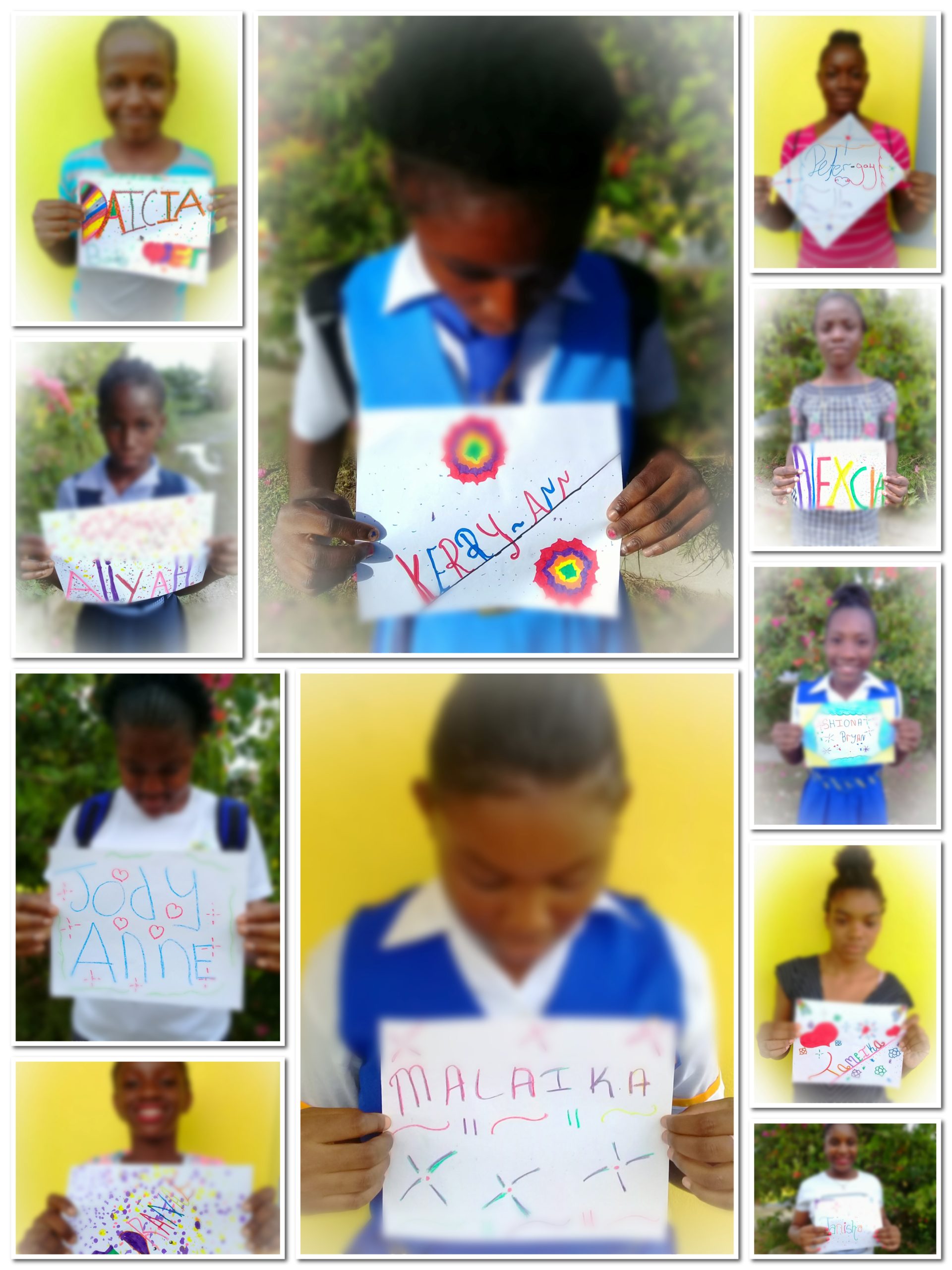 Girls come to live with us at Pringle Home for Children by court-order, having been deemed in need of care and protection. Currently, we are home to 29 girls between the ages of 8 and 17, all of whom have witnessed and often experienced varying forms of abuse, trauma, neglect and/or abandonment at the most critical periods of their development. Our mission, therefore, as a residential home for girls operated by the church, is to provide a safe, emotionally secure, loving, and nurturing environment where hurts can heal, hope is restored, and faith is developed so that the girls in our care may maximize their potential and fulfill their purpose.
Almost 100 years old, the ministry of Pringle Home for Children is rich in testimonies of lives transformed. In 2020, we look forward to continuing this great work. 2019 saw some very notable strides, including the official welcoming of a highly skilled and experienced Director, Mrs. Rose-Bryan, who, along with a newly appointed Board of Directors, already have made improvements. Continuing staff expansion, a loving, Christ-filled relief worker named Miss Grace joined the staff team at Pringle Home, and I joined the staff as a Global Ministries Mission Co-worker partnered with the United Church of Christ in Jamaica and the Cayman Islands in September. Added to this, ground was cleaned and cleared, planting began, and a first crop was harvested. In addition, the goat livestock was doubled through animal husbandry, and Pringle Home now manages 70 egg-laying chickens!  Some of the bedrooms were refurbished, and the library was re-organized, re-stocked, and re-opened for homework assistance, leisurely reading, and other fun activities. A health education partnership was formed, and Saturday workshops held. Numerous other local community partners have provided support to build up the girls' resilience, self-confidence, and skills for future success. The girls and staff were invited to go on excursions and trips as one big family such as to the theatre, a dance production, Emancipation Park, and a Christmas banquet.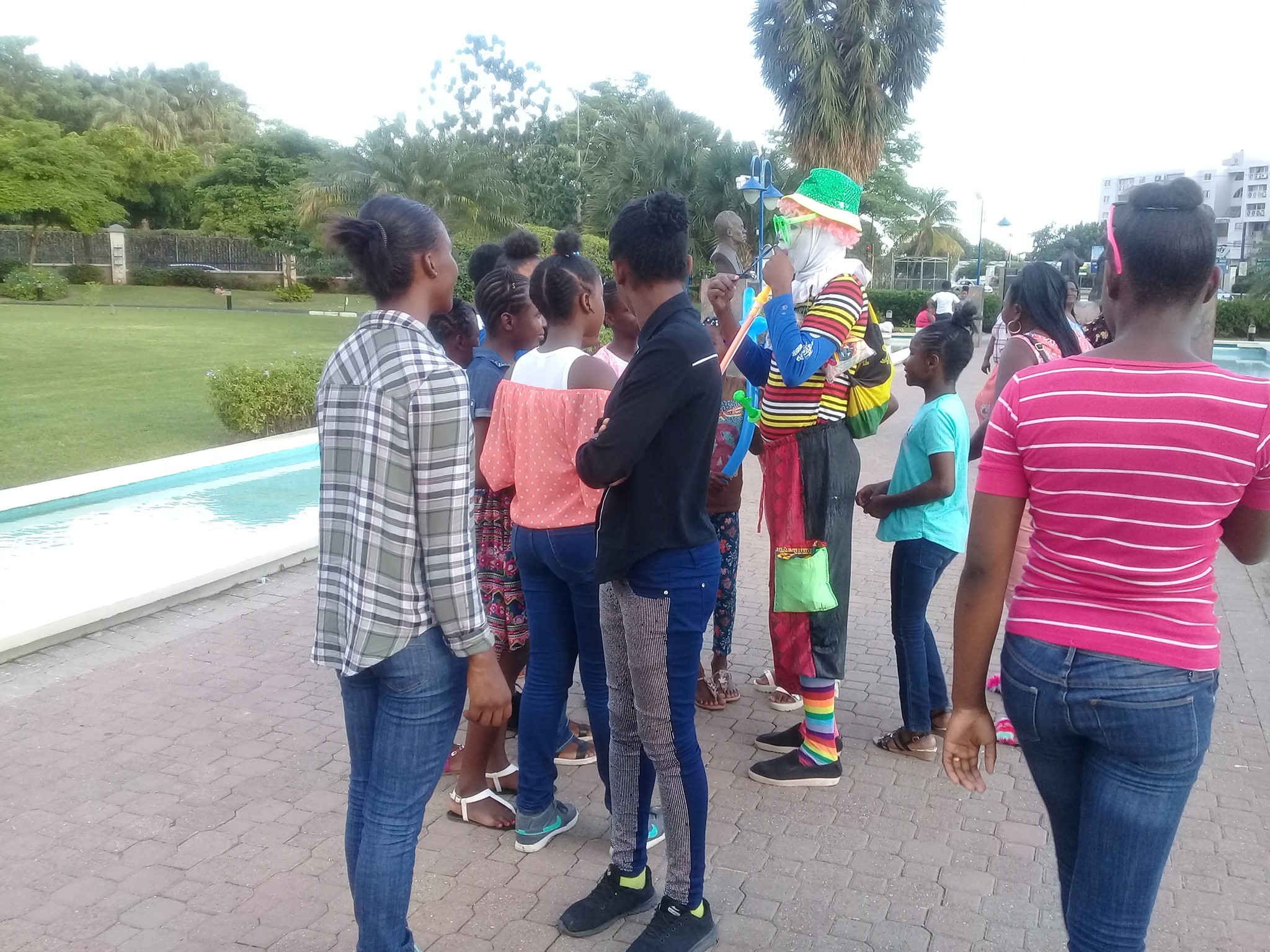 An important part of the hopefulness for 2020 has been the strengthening of the Global Ministries Child Sponsorship partnership. Just a few weeks ago, one of the girls sat at the edge of her chair, shaking with excitement, as she wrote her first letter to her sponsor. This relationship and care is very nurturing for girls who may, like Miss Annie-Jay, may feel forgotten, unwanted, and unloved. The kind and loving care of a sister or brother in Christ somewhere else in the world can directly bring a glimmer of light to a difficult situation.
As for Miss Annie-Jay, she and I have had many sessions together to talk and build skills towards her ongoing recovery. She has made new friends at Pringle Home and at school. More than best friends, she even considers some of the other girls here at Pringle to be "closer than sisters." She is settling in. She has bonded with staff and readily comes home to talk about her troubles. She finds as much solace in writing poetry, scribing uplifting inspirational quotes, and reciting scriptures, which encourage her heart and mind. Every day she is at Pringle Home, nestled in Carron Hall, St. Mary, I know I can anticipate a letter from her each day with at least one new scripture or quote. With a heart full of compassion, she now uses these to not only build herself up but those around her as well.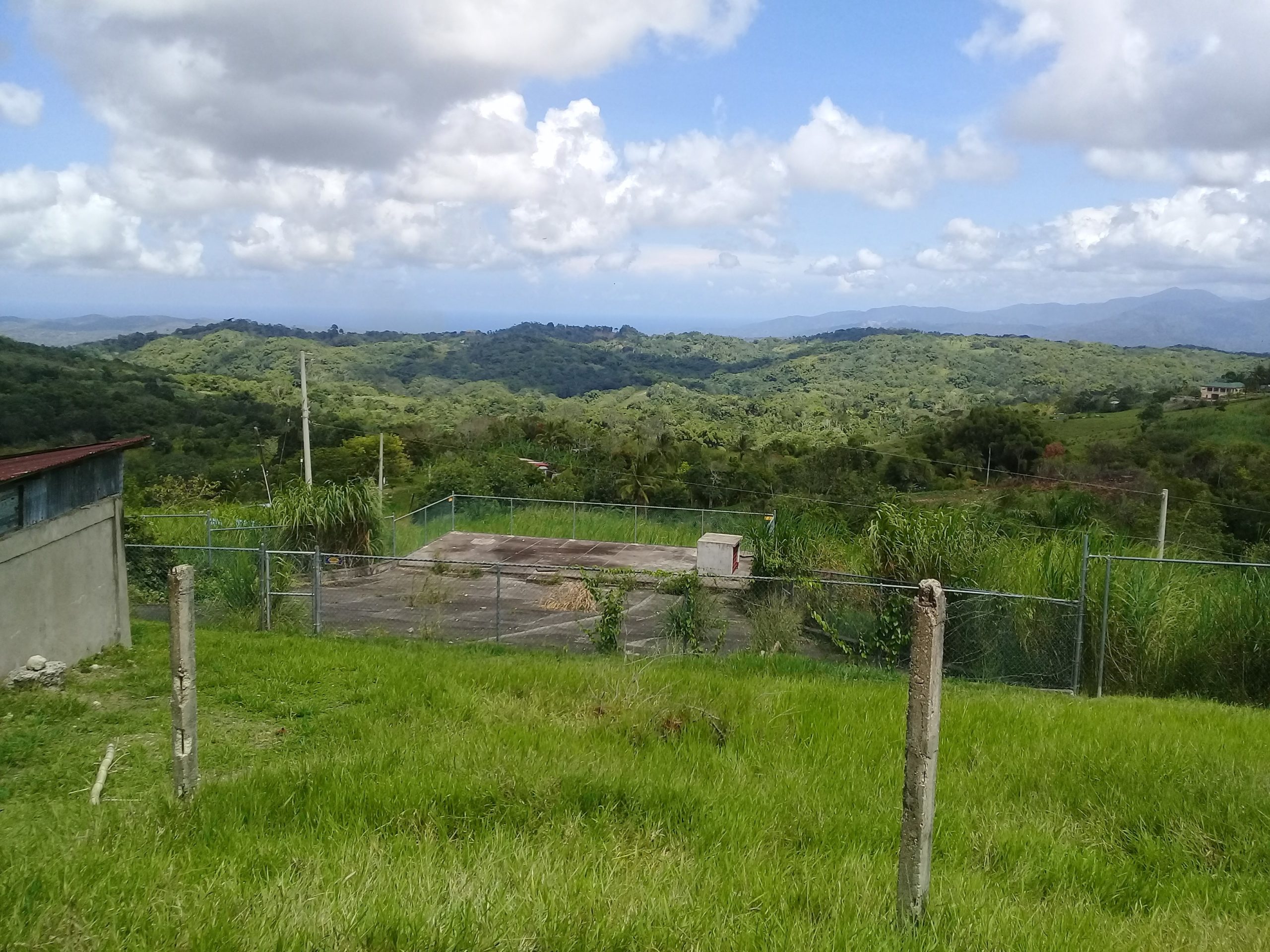 And as for me, I go to the apple tree at Pringle regularly, to stop at least once each day to ground myself, take a deep breath, and pray. The view from this apple tree overlooks the sea on one side and the Blue Mountain peak on the other. Some of the new girls (unaware of why I pick this spot) who are home during the day have come alongside me in this daily habit of stopping under that big apple tree. They join me in silence or devotion and contemplation, and prayer. Looking out from this spot with me, we end our time repeating, "I lift up my eyes to the hills – where does my help come from? My help comes from the Lord, the Maker of heaven and earth" (Psalm 121: 1-2).
I praise God that we are called into partnership. We are called not to toil alone but into relationship with God and by design, with each other. We are called to walk in mutual solidarity and companionship with one another through all of life's journey together.
Blessings,
Rachel
Rachel Pellett serves with the United Church in Jamaica and Cayman Islands. Her appointment is made possible by gifts to Disciples Mission Fund, Our Church's Wider Mission, and your special gifts.