Immediate Response to the Pandemic and Typhoons: Caring for our Community
Eleazar Fernandez serves with the United Church of Christ in the Philippines.
Always striving to be faithful and responsive to the needs of our people, without delay Union Theological Seminary (UTS) launched a series of online seminars during the height of the pandemic through our Innovative Theological Education Program (ITEP). I am glad that we already had reliable internet connections and had been using Zoom before the onslaught of the pandemic. Topics included: Psychological Responses in a Time of Pandemic; The COVID-19 Crisis and the Global Economy: Roots and Impacts; Spiritual Practice for Spiritual Caregivers in Time of Pandemic; Healthy Self: Radical Self Care in the Time of Corona; and From Fear to Hope: Contradictions in the Time of the Coronavirus Pandemic. We had an average of 50 participants, both local and international, per seminar.
One of the strategic and timely steps we had taken in response to the coronavirus pandemic was to organize a COVID-19 Task Force. This Task Force is responsible for all COVID-related matters including safety protocols, support for faculty and staff, and providing various forms of assistance to stranded students and others who needed help. Through various proactive measures, UTS demonstrated compassion in the time of pandemic to its employees. The seminary gave funds to each faculty as a form of COVID-19/research fund incentive. Through a donation, we were able to extend support to our stranded students and to the urgent needs of our neighboring communities.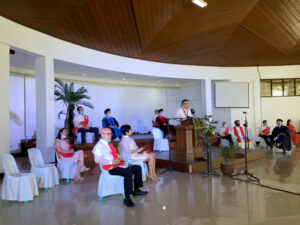 UTS also provided financial and material support to its neighboring communities and beyond, especially to the victims of the successive and deadly typhoons that hit our country this year. Through our "Parting the Waters" campaign we raised funds and gathered resources to support those adversely affected by the unforgiving typhoons. We partnered with the National Council of Churches in the Philippines (NCCP) through ACT Alliance to help mitigate the disastrous impact of the typhoon on our already suffering people.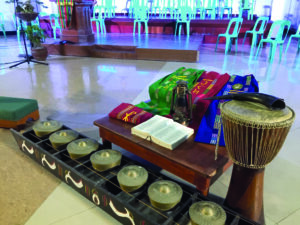 A major and pivotal move that happened at the beginning of the school year was the action to give full-tuition scholarships to our new and incoming students. This is a historic milestone in the life of the institution that is worthy of thanksgiving and celebration. It is the fulfillment of the long-time dream of the founders and the earlier generations. Since 2015, UTS's student scholarship assistance had risen steadily and we are proud to say that this academic year had seen the highest rise in financial assistance.
While the default thinking of many is that enrollment would go down because of the pandemic, the experience of UTS disproved that. Instead of enrollment going down, it is going up. There are several factors that may explain why this is happening, one of which is accessed through the online delivery platform. But there are other reasons as well. Full-tuition scholarships for new students and other forms of scholarship assistance made a significant difference in our recruitment efforts. Our strategic and creative moves yielded fruits: the new batch of students is the largest so far in my experience at UTS. We have 51 new students!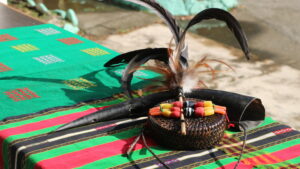 Our online educational delivery is in full swing. There are, of course, challenges, especially with internet connections that are not always reliable. Contrary to the hoopla and euphoria of technological globalization, we have awakened to the reality that the "world is not flat" because access to online resources is not even. In spite of the challenges, our faculty and students are now becoming more and more familiar with online technology and education. Similar to our MDiv and BTh degree programs, our other degree and non-degree programs are adopting online modes of educational delivery. With greater flexibility and accessibility through online delivery, we are expecting an increase in the number of students in our Masters in Theology and DMin programs, which may include more international students. Our Innovative Theological Education Program (ITEP) is thriving in this time of pandemic. Adaptable, affordable, flexible, and timely, there has been an increasing demand of ITEP courses and a steady flow of our offerings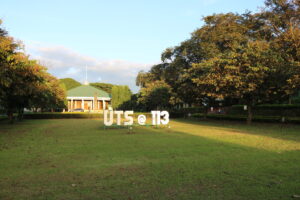 We created new positions in light of our needs. We now have Human Resource personnel who takes care of personnel-related matters. And, after a long wait, we now have a chaplain for UTS and a pastor for our community church. In spite of the pandemic, our employees' spirits have remained high. As an expression of our commitment to the well-being of our personnel, UTS has established its own retirement plan. This is significant because this is the first time in the history of the seminary that we have established a retirement plan.
In the age of pandemic when most meetings and conferences are online, we need a strong and reliable internet connection. An online platform educational delivery requires a strong and reliable internet connection. A Wi-Fi internet connection from the common providers, such as Globe and Smart, would not serve the purpose. It is for this reason that UTS invested in fiber optic cable connections. This, of course, involves a higher monthly bill, but it has to be done if the school is to function at its best in this time of physical/social distancing.
There is still more that needs to be done in this area in order to connect all areas of the seminary's wide campus, which makes it more costly. However, we already have accomplished much in this area, and this is a cause for celebration.
Let me take this opportunity to express my gratitude. Thank you for walking with us in the journey of training competent religious leaders to serve our churches and the wider society. We know that we could not have gone this far without your prayers and other forms of support, and, above all, God's blessings!
Eleazar Fernandez serves with the United Church of Christ in the Philippines. His appointment is made possible by your gifts to Disciples Mission Fund, Our Church's Wider Mission, and your special gifts. Make a gift that supports the work of Eleazar Fernandez