India Bobadilla Named as Executive for Resource Development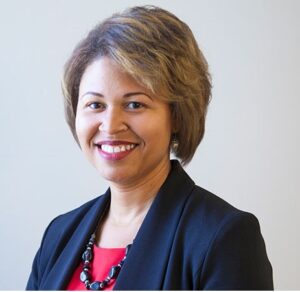 Global Ministries is thrilled to share the appointment of India Bobadilla as the Executive for Resource Development. India will be working with the Resource Development team in sharing giving opportunities and relating to donors.
India says, "I look forward to sharing the story of what's happening with global partners and helping donors to understand that they're a part of that story."
India has had a long career serving the general ministries of the Christian Church (Disciples of Christ). She has served as the Great Lakes Zone Vice President of the Christian Church Foundation staff, as well as an Area Director at Pension Fund of the Christian Church. Prior to her work at Pension Fund, she served in the Global Ministries Office of Latin America and the Caribbean and she is delighted to have another opportunity to work for the global mission division of the church in a new capacity.
"I love hearing the stories from global partners," shares India. "There's so much going on in the world right now. The messages of hope are inspiring!"
India and her husband, José, are the parents of two active little boys and they live in Fishers, Indiana.
India started her work as the Executive for Resource Development on July 1, 2021. For information on giving opportunities through Global Ministries, you can reach India at (317) 713-2558 or indiab@dom.disciples.org.