International Dinner at General Assembly 2023
Join us for the 2023 International Dinner at General Assembly!
Date: Monday, July 31, 2023, 5:00 – 6:45 p.m.

Venue: Louisville Marriott Downtown, 280 W. Jefferson Street, Louisville, Kentucky 40202

Program: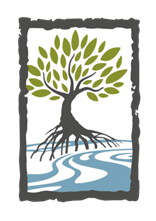 A variety of h'ors d'oeuvres served throughout the evening
Meeting and mingling with global partners, mission co-workers, and staff members
Launch of the new Pacific Basin Initiative: Planted by Abundant Waters including a special message from Ms. Frances Namoumou, Program Manager, Pacific Conference of Churches
Activity stations to foster a global perspective for the church including kid-friendly activities
Tickets:
$35.00 for adults
$25.00 for youth (6th-12th grades) and young adults (19-29 years old)
$10.00 for children (through 5th grade)

Tickets are available through the General Assembly Registration page. You also can secure tickets using the form below, especially if you are purchasing tickets for youth and children. You also can purchase tickets through contacting us at gifts@dom.disciples.org or (317) 713-2555.