JAI: A Briefing on Jerusalem
Seek Jerusalem's Good: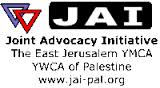 Condemn, Protect, and Support Jerusalem
Pray for the peace of Jerusalem:
"May they prosper who love you.
Peace be within your walls,
and security within your towers."
For the sake of my relatives and friends
I will say, "Peace be within you."
For the sake of the house of the LORD our God,
I will seek your good.
(Psalm 122:6-9)
Jerusalem is a holy city, which is deeply loved by all three Abrahamic faiths-Jews, Christians, and Muslims. Each faith tradition has history that has taken place here and treasured living holy sites. Jerusalem has also been, however, the center of centuries of imperial and political conflict. Jesus wept over this city which continues not to know the ways of peace.
On December 6, 2017 President Trump's administration decided to act on decades of bipartisan US policy on the status of Jerusalem by recognizing it as the "eternal capital of Israel" and thus, the place for its embassy. He is living into the 2011 Jerusalem Embassy and Recognition Action that congress passed that recognizes Jerusalem as Israel's undivided capital.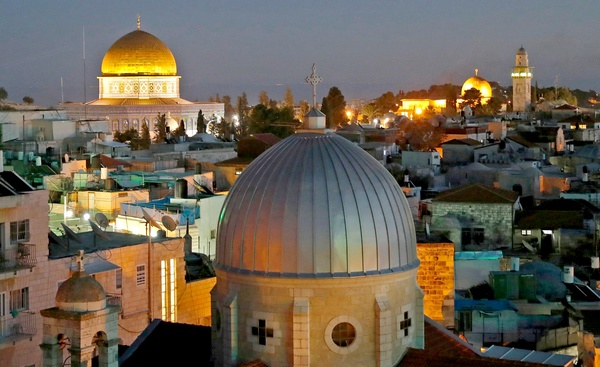 The unilateral decision the United States made on December 6 goes against  a number of international laws and completely undermines the hope of a Palestinian state with East Jerusalem as its capital. It contradicts UNSCR 478 that states that Jerusalem is not the capital of Israel as well as numerous resolutions against illegal settlement building. His announcement denies that East Jerusalem is occupied territory since 1967 with now over 300,000 Palestinians living there, the majority without Israeli citizenship. Instead it gives recognition to over 200,000 Jewish Israeli colonists living in illegal settlements in the middle of Palestinian neighborhoods. By not recognizing the existence of occupied East Jerusalem, Trump is recognizing and giving support to Israel's illegal annexation of East Jerusalem. Finally, the US recognition also supports the Zionist vision of an undivided and eternal capital for the Jewish people only which thus, denies the Palestinian people their political aspirations for a capital in East Jerusalem.
On December 18, the US and a small number of other countries, rejected a draft resolution at the UN Security Council to make null and void the US government's  unilateral recognition of Jerusalem as the capital and  its plan to move the US embassy. On December 21 the international community responded again to this unilateral challenge to the status quo and passed a bill condemning the US announcement with a resounding majority.
The US responded to the loss of support at the General Assembly with the threat to withdraw funding from countries that voted against them and to punish the Palestinian Authority by threatening to withhold funds and to defund the United Nations Relief and Works Agency for Palestinian Refugees (UNWRA). A state department letter went out on January 15 announcing that only $65 million of the $125 million funding installment would be released. [Click here and here for resources and to take action.]
Meantime, Israel passed in the Knesset the United Jerusalem Bill, which aims to make it next to impossible for the city ever to be divided to allow a Palestinian capital. It also allows for the inclusion within the city municipality settlements and excludes from the city whole Palestinian neighborhoods. It is called a "Race law" because it legislates discrimination against Palestinians in favor of Jewish residents and illegal settlers.
The status and peace of Jerusalem hangs in the balance. Plainly put, if the Palestinians are forced out of East Jerusalem and their future capital is denied, then this is not only the end of the two- state solution, but also the end of Palestinian dreams for sovereignty and peace.
On June 17, 2017, the NCCOP issued an Open Letter to the World Council of Churches outlining the Kairos moment the Palestinian Christians are facing after 50 years of a belligerent military occupation. The letter was written as a call for support and action. It outlined different ways for Christians to answer the call for "costly solidarity." The first is to recognize that Israel is an apartheid regime. The unfair distribution of basic services, restricted movement for Palestinians, and now annexation of its neighborhoods makes Jerusalem an apartheid city.
JAI is thankful for the statements of rebuke against US unilateral decision to recognize Jerusalem as the eternal capital of Israel, to move its embassy to Jerusalem, and to cut off UNWRA funding. We are asking now, that you move beyond statements about the importance of a shared city for all to action to make it so.
Jerusalem is under siege. Its children are being rounded up and detained daily; its villages are closed military zones, and its streets are flowing in the blood of new martyrs weekly.
We ask you to stand against all legislative actions that deny our sisters and brothers in Jerusalem their basic rights whether they come from Israel or the international community. We ask you to support our right to resist nonviolently and stand up for our rights for freedom, dignity, and justice.
Jerusalem does not only belong to us but to you. For Christians, it is here after all where Jesus was crucified and rose from the dead.  As we move from the season of the manifestation of the light toward Jesus' final days in Jerusalem, we invite you to accompany us on the Via Dolorosa and work with us on building a new Jerusalem based on peace with justice.