Lakewood Congregational Church raises funds for church partners in Southern Africa
In recent years, members of Lakewood Congregational Church in Lakewood, Ohio have been raising funds for the work of church partners in Mozambique and Zimbabwe. In 2019, Lakewood's outreach committee and pastor, Reverend Joanna D'Agostino, worked with the Global Ministries Resource Development office and the Africa office to receive information, photos, and display materials for new fundraising efforts in the congregation to support the Cyclone Recovery project and the Water Well project of the United Church of Christ in Mozambique. The congregation provided over $15,000 in support for the two projects.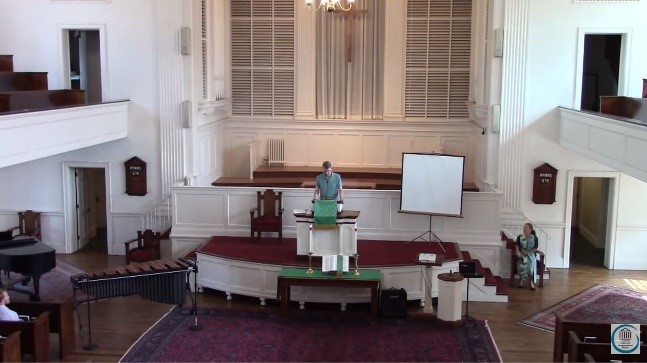 Beginning in 2020, Lakewood Congregational Church focused its fundraising efforts to support the work of Mt. Selinda Hospital of the United Church of Christ in Zimbabwe. The congregation's support will assist the UCCZ Mt. Selinda Hospital in their COVID-19 response, an incentive program to retain doctors, and a water project to increase access to water for hygiene and health across the community. In July 2021, the congregation celebrated raising over $7,500 through their fundraising efforts for Mt. Selinda Hospital of the UCCZ during their global mission moment in Sunday worship. The congregation has already expressed interest in raising funds for Mt. Selinda Hospital in Zimbabwe next year.
Learn more about the work of Mt. Selinda Hospital and the UCCZ Priority Projects.