Living by Faith: Nicaraguan and Honduran Churches Faced the Path of Hurricane Eta in Central America
But we have this treasure in clay jars, so that it may be made clear that this extraordinary power belongs to God and does not come from us. 8 We are afflicted in every way, but not crushed; perplexed, but not driven to despair; 9 persecuted, but not forsaken; struck down, but not destroyed; 10 always carrying in the body the death of Jesus, so that the life of Jesus may also be made visible in our bodies. 11 For while we live, we are always being given up to death for Jesus' sake, so that the life of Jesus may be made visible in our mortal flesh.
2nd Letter of Paul to Corinthians, Chapter 4, verses 7 – 11 (NRSV)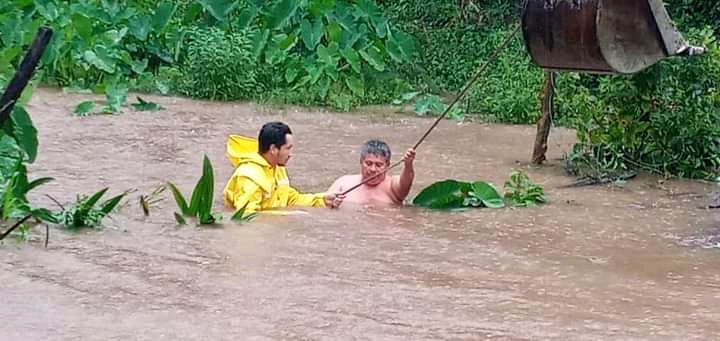 Partners churches and ecumenical organizations in Nicaragua and Honduras confronted that fragility stated by the Apostle Paul in his quoted biblical letter as Hurricane Eta brought catastrophic damage to Nicaragua and Honduras's Atlantic coast.  ETA carried heavy rain, winds triggering inland flooding, and landslides to both countries.  It is the 28th named storm of 2020's record-breaking Atlantic hurricane season—and one of the strongest storms to hit Central America since Hurricane Mitch killed thousands of people two decades ago.
On November 2, Hurricane ETA entered the Nicaraguan territory, coming from the Caribbean Sea.  Upon entering the northeastern region of Nicaragua, ETA had already acquired a Category 4 Hurricane Status, becoming one of the strongest hurricanes of the 2020 hurricane season, reaching wind speeds of over 240 Km per hour (150 mph).  After entering the City of Bilwi, where it caused severe damage, the Hurricane continued through national territory, and little by little, it began to lose strength.  Upon reaching the Mining Triangle, made up of the Municipalities of Siuna, Rosita, and Bonanza, the status change to a tropical storm.  Still, the effects were catastrophic due to the heavy rains.  Later, tropical storm ETA entered the Honduran territory, where the floods have seriously affected the population and the neighboring country's economy.  In all the Nicaraguan region, the rains have not stopped.
Omar Castro, Acting Dean of the Nicaraguan Evangelical University (UENIC-MLK), reported that ETA left many collapsed houses and detached roofs.  It flooded streets, bridges, and homes, creating landslides, overflowing rivers, lakes, and lagoons.  Its path killed livestock and poultry, ruined crops, and damaged fishing boats.  Also, severely affected the electric and water service.  Over 47,000 people are temporarily living in shelters organized by the National System for Prevention, Protection, Attention of Disasters (SINAPRED, Spanish acronym), although the damage to the homes of 39,000 families and the national economy have not yet fully been quantified.  These damages will increase poverty levels in the country.  UENIC MLK has also been affected by this phenomenon, especially in the communities of Bonanza, Siuna, Rosita, Rio Blanco, Ciudad Rama, and San Rafael South.  Students, teachers, administrative staff, career directors, campus directors, and their families were also affected.  UENIC MLK, in solidarity, has organized a campaign to assist the affected university community through the collection of monetary funds, food, and medicine. 
Jairo Arce, Executive of the Interchurch Center for Theological and Social Studies (CIEETS, Spanish acronym), described a similar situation.  He explained that collective transportation in Nicaragua has been suspended due to damaged bridges.  Phone and electric services have been interrupted, especially in rural areas, and waters wells suffered from pollution due to the flooding.  They are confronting significant damage to crops such as beans, corn, and rice, which were in the flowering and ripening stages and cannot be harvested due to the Hurricane's impact.
T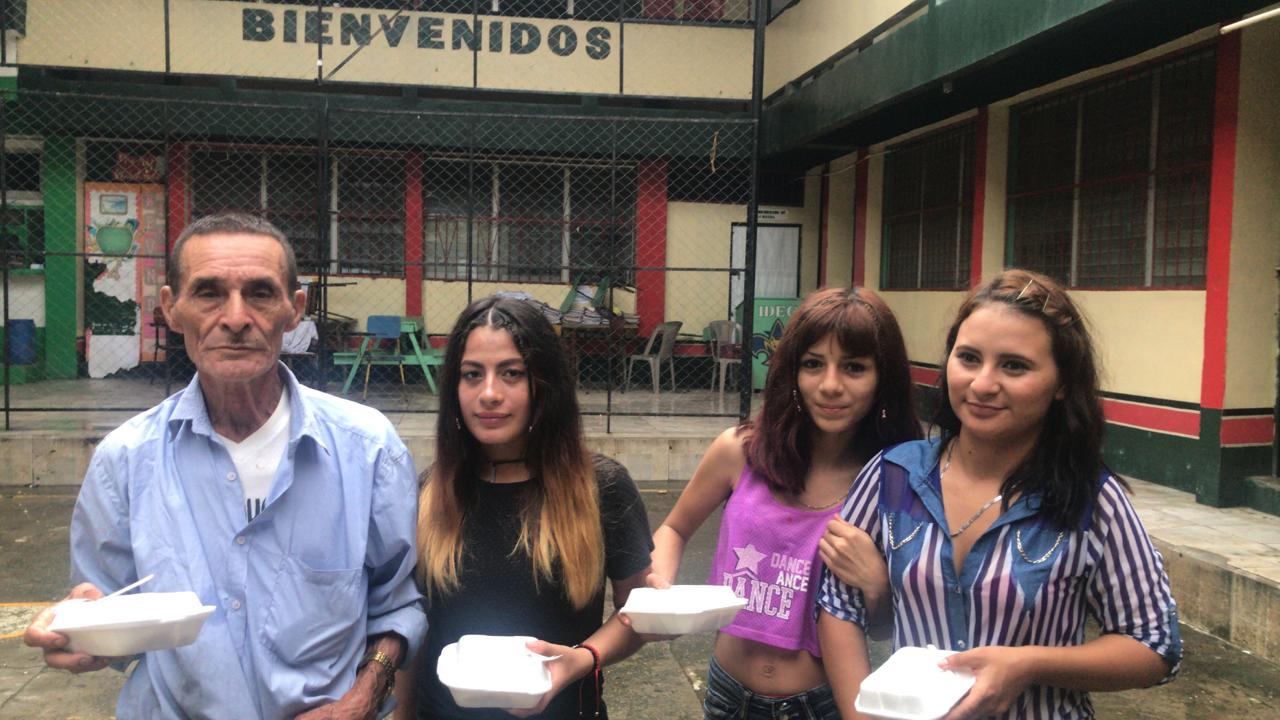 he Reverend Alfredo Joiner, Pastor of the Moravian Church of Nicaragua, one of Global Ministries' Partners, whose congregations and membership is mostly located on the Atlantic Coast, shared that 1,000 houses have been destroyed within their community.  Pastoral homes, schools, and agriculture; everything was devastated.  An estimated 40,000 to 50,000 people are affected.  Through the conversation with the Area Executive, he confirmed their first need for clothing and food.  Then, there is the need for the reconstruction of houses and churches. "It was like a tsunami. Everything was lost.  Rice, beans, and primary crops for support.  Missing communities without visiting.  There are still threats of tropical depressions that can turn into a hurricane." 
The Reverend Mauricio Largaespada, President of the Christian Mission of Nicaragua, reported that the most immediate concern is the lack of food in the areas affected by the phenomenon due to the loss of crops such as corn, rice, and bananas; in some cases, beans among others.  There is also a lack of drinking water. Floods and river overflow have polluted water sources.
Both Christian Mission's National Board of Directors and the Moravian Church's leadership are conducting meetings to devise a plan to help communities in the North Atlantic region.  In that sense, they agreed to request help from congregations where the Hurricane had the least impact to provide supplies for communities in need. They will work on assistance from November 9 through 17, collecting supplies to later send aid to these affected communities.  They envision working on a food security plan for the North Atlantic Coast since people nothing to start with their crops again, as they lost all the investment they made with those lost crops.
On the Honduran side, the Evangelical and Reformed Church (IERH, Spanish acronym) reported on entire communities flooded to homes' ceilings.  More than 70 bridges were destroyed.  There are landslides and crops destroyed.  They shared that although there have not been many human losses to regret (20 among women, children, and young people), the multitude of victims is gigantic and impossible to quantify at this moment.  In San Antonio de Cortés, villages are in danger due to streams and landslides' growth and have taken measures to evacuate.  Pastor Feliciano Rivera, President of the IERH, shared:  "We as a Synod have great sorrow.  We have no answer other than to attend to emerging needs and spiritual comfort.  The Synod is providing food and clothing.  Some people have been rescued from the roofs of their homes."
The Pan American Health Organization (PAHO) warned that Hurricane Eta's passage through Nicaragua and Honduras increased the risk of contagion of COVID-19 in the affected areas.  Furthermore, it urged the population in temporary shelters to be "alert," use masks, practice social distancing, and wash hands frequently.  Dr. Ciro Ugarte, director of the PAHO Emergency Department, indicated that the Hurricane left 24,000 people in 1,400 shelters, 11 health centers damaged in Nicaragua, and 2 isolated hospitals in Honduras.  He said it is a situation that "has a direct impact" on the affected population when combined with the pandemic.
The possibility of more transmission of COVID-19 in shelters or crowded areas "is a critical issue," emphasized Dr. Ugarte.  The prevention measures implemented before the hurricane season "are those that are being activated at this time.  These include the use of masks, physical distancing, hand hygiene, and the routine control health monitoring will be very necessary."  https://todaynicaragua.com/eta-increases-covid-19-risk-in-nicaragua-and-honduras/
Churches and ecumenical organizations are still working on a comprehensive assessment of damages in both countries.  However, Pastor Feliciano Rivera from Honduras confirmed the information shared by PAHO:  "Sisters and Brothers, this country is devastated by COVID-19 and now by this natural phenomenon that is still within the country, and we hope it will pass soon."