Global Ministries is saddened to learn of the death of Laura Luz Bacerra
Reverend Laura Luz Bacerra
December 13, 1935 – November 29, 2018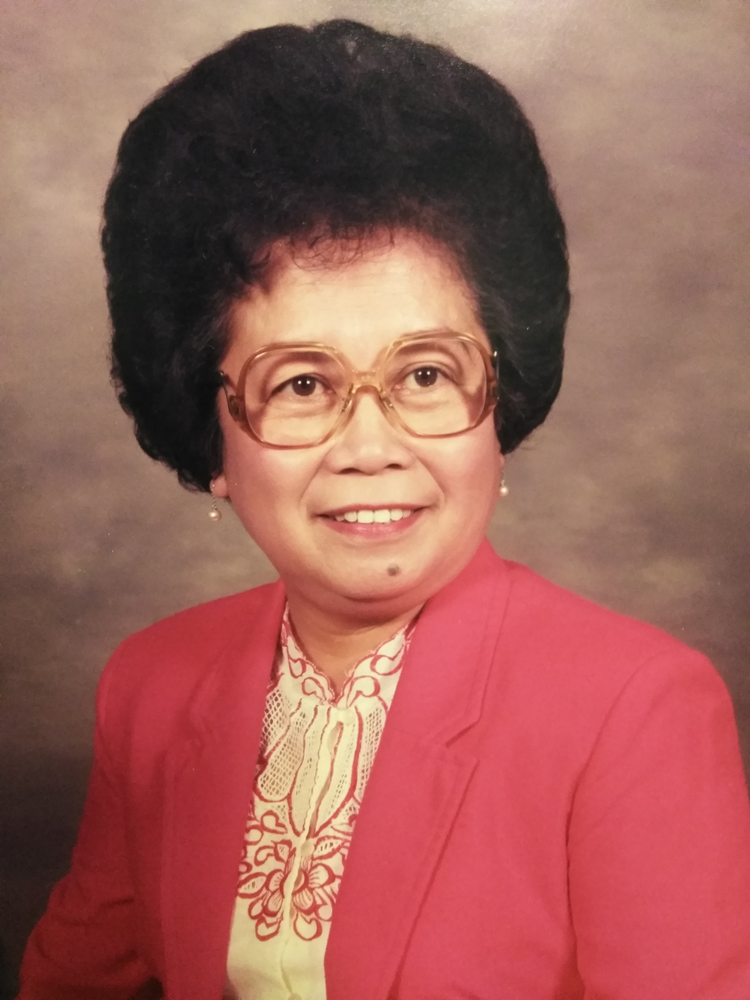 Laura Luz Becerra, 82, of Miramar, Florida passed away November 29, 2018. (Laura) Luz was born in the Philippines on December 13, 1935 to her parents Dolorita Arenga Bacerra and Manuel Bacerra.
Luz was inspired by her father, who was a minister, to seek training for ministry. She completed high school at Silliman University and then enrolled in the Silliman Divinity School to study theology. She was one of only two female ministry students at the school at that time. Upon graduation, Luz then served in the United Church of Christ in the Philippines (UCCP), eventually working at as the National Director of Women's Ministries.
Luz then attended McCormick Theological Seminary in Chicago, Illinois for graduate studies, and upon her return to the Philippines, she served for four years as the Executive Director of the YWCA of the Philippines.
Luz Bacerra then moved to the U.S. permanently and took a position at what today is Disciples Home Missions as the Director of Social Involvement. While in this position Luz helped to found what today is the North American Pacific/Asian Disciples of the Christian Church (Disciples of Christ) – NAPAD.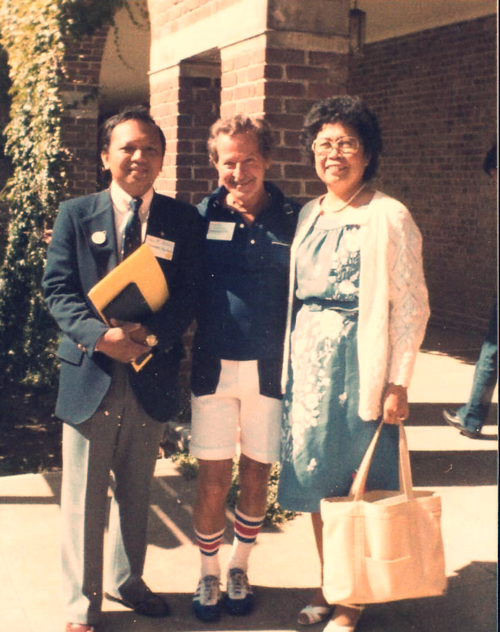 In 1984 Luz joined the home-based staff of the Division of Overseas Ministries, a predecessor of Global Ministries, as the Southeast Asia Executive for the Christian Church (Disciples of Christ). During a portion of her tenure, Luz served jointly with the Presbyterian Church USA Mission Agency as their Secretary for Thailand, and traveled to Louisville, Kentucky frequently to attend their staff meetings. Reverend Bacerra was an ecumenical presence between the two denominations and related to the mission personnel and church partners in Thailand of both churches. Luz retired in 1999.
In retirement, Luz lived in Florida near her extended family, and was an active member of Faith Christian Church in Hollywood, Florida. At the 2009 General Assembly of the Christian Church (Disciples of Christ), NAPAD honored Reverend Laura Luz Bacerra for her founding role in the organization. Reverend Geunhee Yu the Executive Pastor of NAPAD at the time said, "She really is a pioneer in the Disciples church for Asian ministries, in the United States as well as overseas."
Laura Luz Bacerra is survived by her siblings and numerous nieces, nephews and their children.