Marking the International Day of Peace in Kenya
For the first time in its Fifty Nine (59) years of its existence, PROCMURA commemorated the International Day of Peace in 2018 by conducting a number of activities under the theme 'Christians and Muslims Together for Peace in Nairobi, Kenya.'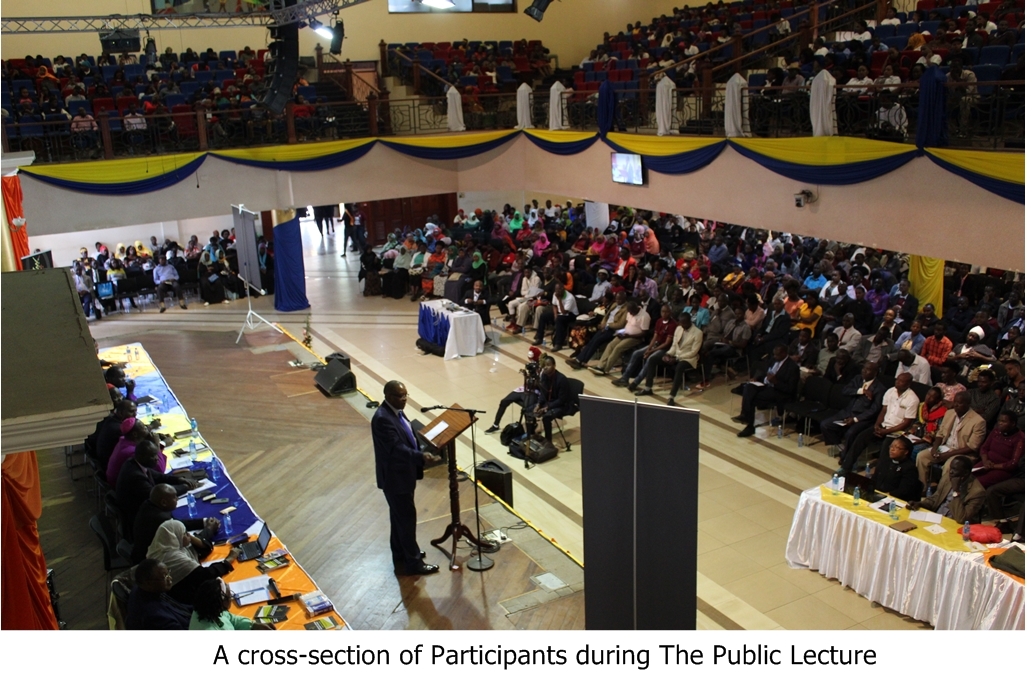 The three day long activities which included a Public Lecture and Prayers at the Mosques on Friday, a Peaceful Campaign Walk on Saturday, and was finally crowned by a Special Church Service on Sunday at the All Saints Cathedral, Anglican Church of Kenya, where our Muslim brothers and sisters also joined the Christians in honor of all of who have lost their lives in violent attacks all over the world.
At least 5,000 people directly participated in these events, from a cross section of the society bringing together, Religious leaders both from the Christian and Muslim fraternity, Scholars from various learning institutions, Government officials, Law Enforcement Agencies, Ecumenical organisations, University students from various campuses and colleges, Women and Youth, Community Based Organisations (CBO's), and participants from Nairobi, Mombasa and Isiolo Counties that are most affected by Radicalization and Violent Extremism in Kenya.
The Public Lecture which registered above 1,853 participants was graced by His Grace, the Archbishop and Primate of the Anglican Church of Kenya among other Religious leaders, senior government officials and institutions.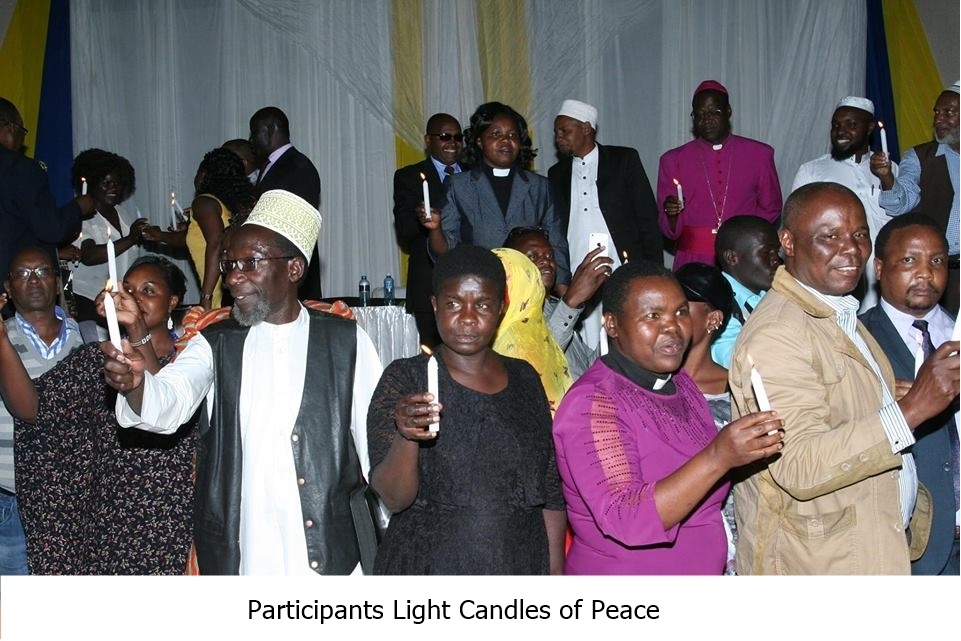 Speaking at the official opening of the events, His Grace the Archbishop and Primate of the Anglican Church of Kenya, The Most Rev. Dr. Jackson Nasoore Ole Sapit, said that, "beyond the clothes we wear, the religions we ascribe to, and the different identities we take, is the common humanity that yearns for peace and peaceful coexistence" and thus commended PROCMURA for making this a reality.
Among the key note speakers was the Rt. Rev. Dr. Nathan Samwini, who represented the Executive Committee of PROCMURA, Rev. Dr. Leonard Mtaita, Interim General Adviser of PROCMURA, Sheikh Ismail Haj Komora, Assistant Chief Kadhi, Council of Imams and Ulama, Mr. John Ondego, County Commissioner, Isiolo, Mr. Gerald Mongare, National Counter Terrorism Centre (NCTC), Dr. Esha Faki, Maseno University and PROCMURA Trustee, Prof. Esther Mombo.
As an organisation that is deeply concerned about the rise in Violent Radicalization and Violent Extremism which heavily implicates religion in countries such as Nigeria, Cameroon, Mali, the Central African Republic and Kenya among others, PROCMURA's focus is on creating, building and enhancing awareness on what this menace has created in our society with the ultimate goal of bringing about peace and peaceful coexistence between Christians and Muslims.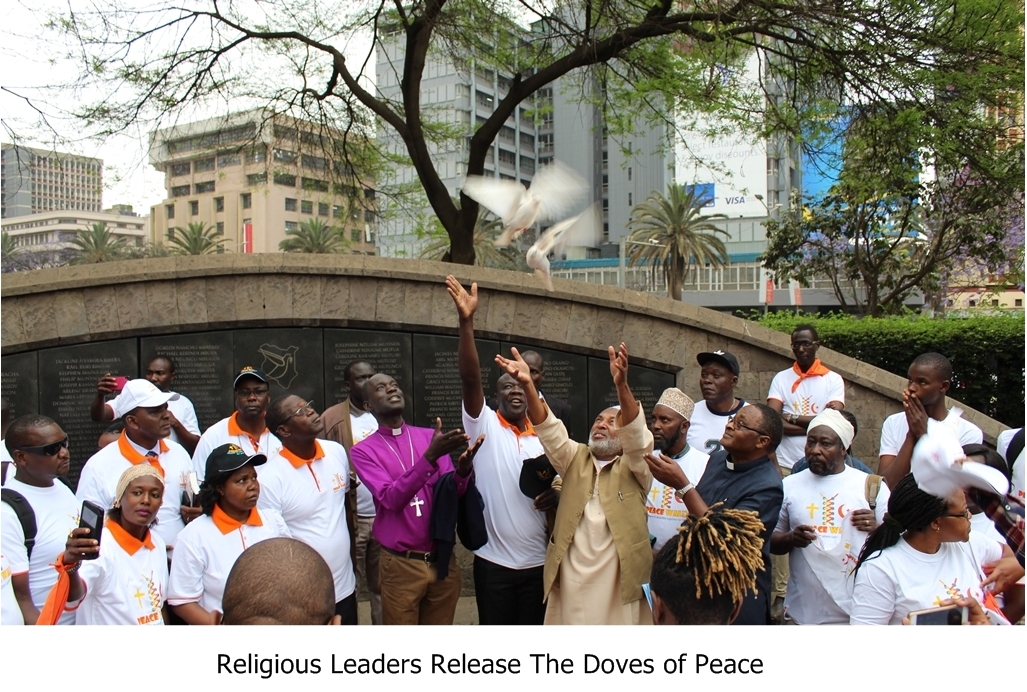 The messages echoed in the cause of our events was that "it is a fact that in the world we live in, if there is no peace between Christians and Muslims, there will be no peace in the world. In the same way if there is no peace between Christians and Muslims in Africa, then Africa will have no peace. Lastly, if there is no peace between Christians and Muslims in Kenya, the country will not have peace".
Building relations do not entail engaging in contentious debate or arguing about religion. It calls for a willingness to be open, to listen, and to respect the other. In PROCMURA's context, relations are Not about preaching but about sharing, Not about converting but about serving, Not about winning but about loving, Not about proving but about understanding, Not about confrontation but about cooperation and finally Not about becoming superior but about becoming human.
Peace which is Shalom in Hebrew and which we as Christians use all the time is Salaam in Arabic which Muslims use all the time. PROCMURA therefore calls on all of us especially from the Christian and Muslim faiths, the two are the dominant religions here in Africa and the world at large, to live by the tenets of Shalom and Salaam which the two religions profess. This can only happen in the context of our time, when Christians and Muslims come together to fight Violent Extremism and Violent Radicalization that is eating into the religious fabric. Dialogue is living our faith in the presence of people of other faiths. It is a means of loving neighbors who are not of my faith by reaching out to them in a spirit of openness and tolerance.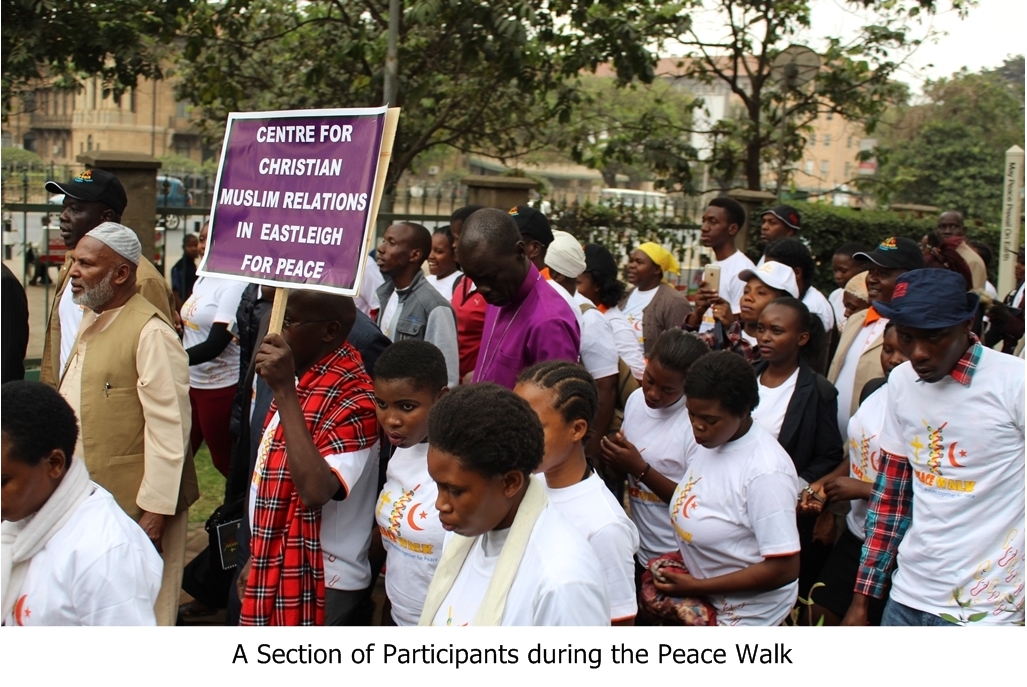 There were light moments during the Peaceful Campaign Walk at the community level with edutainment from the local communities through poetry, song and dance by youth and women groups, Administration Police Band, Madrasa children groups and a mobile peace caravan. The delegates were treated with educative entertainment to encourage community integration. Community Cohesion was also enhanced when the seniors and juniors football matches were played with no winners as both teams were winners as they all played for peace.
PROCMURA would like to express profound gratitude for the support received for this project from the Partners and Friends of PROCMURA, Ecumenical and religious organisations, Embassies, the Government of Kenya, Institutions of learning, corporate organisations and all the Community Based Organisations (CBO's) at the community level that made this event a success.
"Come now let us reason together says the Lord" (Isaiah 1:18). Let us reason together on how to work together for peace and live in peace. For as Jesus the Christ says: "Blessed are the peacemakers, for they shall be called children of God" (Matthew 5:9).
As a Church and as the Christian community, we will need to join PROCMURA to celebrate the Peace Day being mindful of the biblical injunction: "As long as it depends on you, live peaceably with all". (Romans 12:18)
For details on the program, kindly visit www.procmura.org/peacewalk