Maxene, sister from Jamaica, reflects on her time with Disciples Women
In April 2018, Disciples women from Arizona, California, Colorado, Idaho, Montana, Nevada, New Mexico, Oregon, Utah, Washington, and Wyoming gathered for the Wild Women of the West, an interregional Disciples Women conference, in Scottsdale, Arizona. These women were joined by five international sisters from Jamaica, Colombia, Democratic Republic in the Congo, India, and Puerto Rico.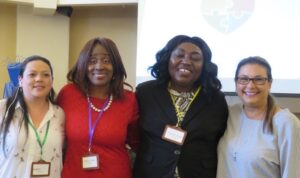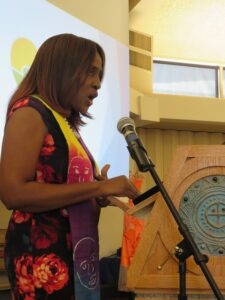 Maxene Jones, a lay pastor of a congregation near Montego Bay, Jamaica, joined the event as a representative of Global Ministries partner, the United Church in Jamaica and the Cayman Islands (UCJCI), and in celebration of the Global Ministries Caribbean Initiative. At the Wild Women of the West conference, Maxene joined a group of volunteers for a pre-event volunteer opportunity, led worship, shared in workshops, and sat on a panel to discuss her ministry in Jamaica. Following the conference, Maxene traveled to Northern California to visit a few congregations, including:
First Christian Church – Alameda, CA
Mills Grove Christian Church – Oakland, CA
First Christian Church – Chico, CA
First Christian Church – Redding, CA
In Maxene's reflection following her visits in the United States, she shared, "the experience was a real rich one. Despite our cultural differences, the Lord has shown me through this experience that all are seeking a place to belong. And in all we do, we are to love each other sincerely as God has loved us."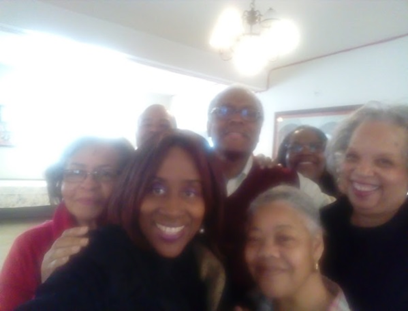 Maxene also reflected that the theme of the conference was "Connecting as Disciples Women." Through her visits and participation in the conference, she felt a great connection to many she met.
"There were so many occasions where the expressions of love were simply overwhelming," Maxene shares, "and I kept asking the Lord was, 'O Why do you love me so'. I know that had God not made it possible through my beloved church, the UCJCI, I would not have had this experience."