Mission Co-Workers in Botswana Kgolagano College of Theological Education
Paul and Miriam Chimhungwe serve with Kgolagano College, Botswana.
The Lord is at work, and we are participating in sharing God's goodness, and all glory and honor should be given to God. As mission co-workers in Gaborone, Botswana, the Lord blesses our work in many ways. For that, we are thankful. We work with Kgolagano College of Theological Education, training church and community leaders and prospective pastors.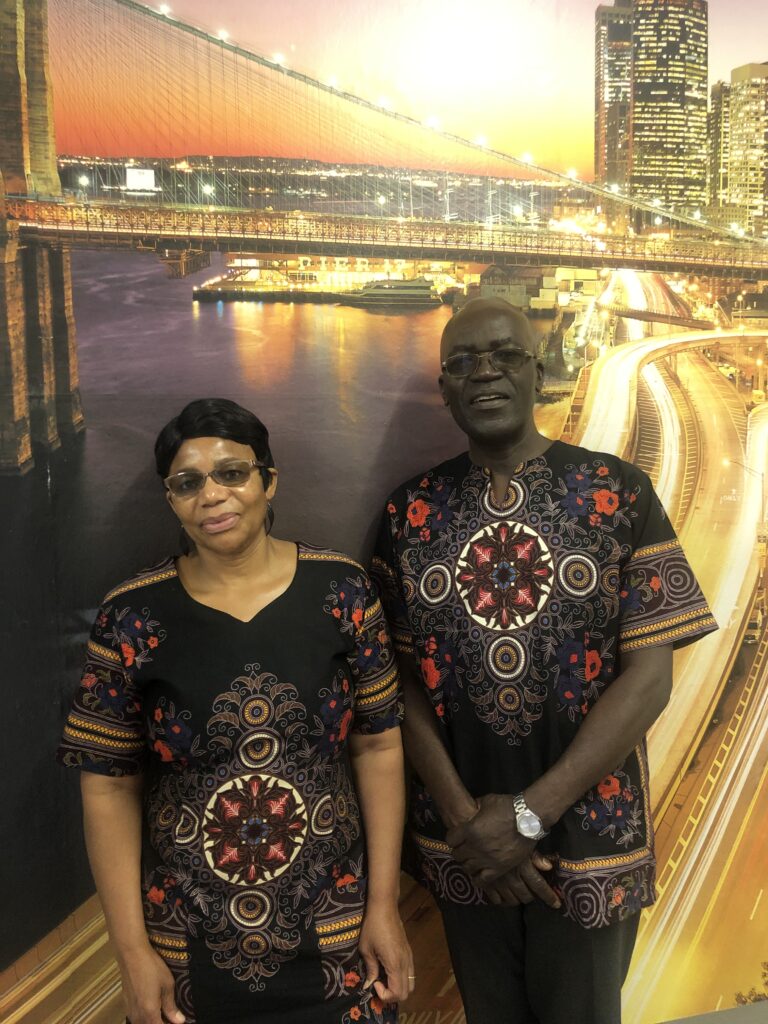 Our new semester started in August ending December. Paul has taught the following five subjects: Survey of African Christianity in History, College Study Skills, Pastoral Care, Leadership and Management Skills, and Christology. All these subjects are delivered through the college's three modes of delivery: face-to-face, block release—when students are on campus for four days in a month—and distance education. Miriam has continued with her library duties. She completed the inventory, and many books are missing, which is very unfortunate. In addition to our regular teaching at the colleges, Paul participates in Christian leadership training programs for inmates. Below is a summary of our activities:
Christianity was shared in present-day Botswana during the middle of the nineteenth century by Robert and Mary Moffat, missionaries working for the London Missionary Society (LMS). Since then, Christianity has flourished, with many considering Botswana a Christian country, although that's a disputed point. The United Congregational Church of Southern Africa (UCCSA) is an offshoot of the LMS. UCCSA has congregations in five countries: Botswana, Mozambique, Namibia, South Africa, and Zimbabwe. This vibrant denomination tackles justice, environmental, and human rights issues and has a passion for spreading the gospel.
1.1 United Congregational Church of Southern Africa
The UCCSA held its 41st General Assembly in Gaborone, Botswana, at the end of September. Reaching the new frontier—Hope and Healing was the conference's theme. Miriam and Paul attended all the open sessions. The Honorable Kabo Morwaeng, the Minister for State President, officially opened the conference. Global Ministries was represented by Co-Executive LaMarco Cable. Marco had previously visited Gaborone in June when he addressed Kgolagano College stakeholders, emphasizing the centrality of justice issues.
1.2 The Anglican Diocese of Botswana Golden Jubilee
The Anglican Diocese of Botswana celebrated its golden jubilee on October 1, 2022. The meeting was held at the University of Botswana Indoor Sports Centre. The President of Botswana, His Excellence Mokgweetsi Masisi, and his wife graced the occasion. President Masisi gave an inspiring message, arguing for a symbiotic relationship between the church and state in tackling societal ills. Paul had the privilege of representing Kgolagano College at this August event. There were representatives from other Anglican Dioceses, but the most significant number of delegates came from the Dioceses of South Carolina, whose bishop spoke passionately about global unity in the Anglican Church.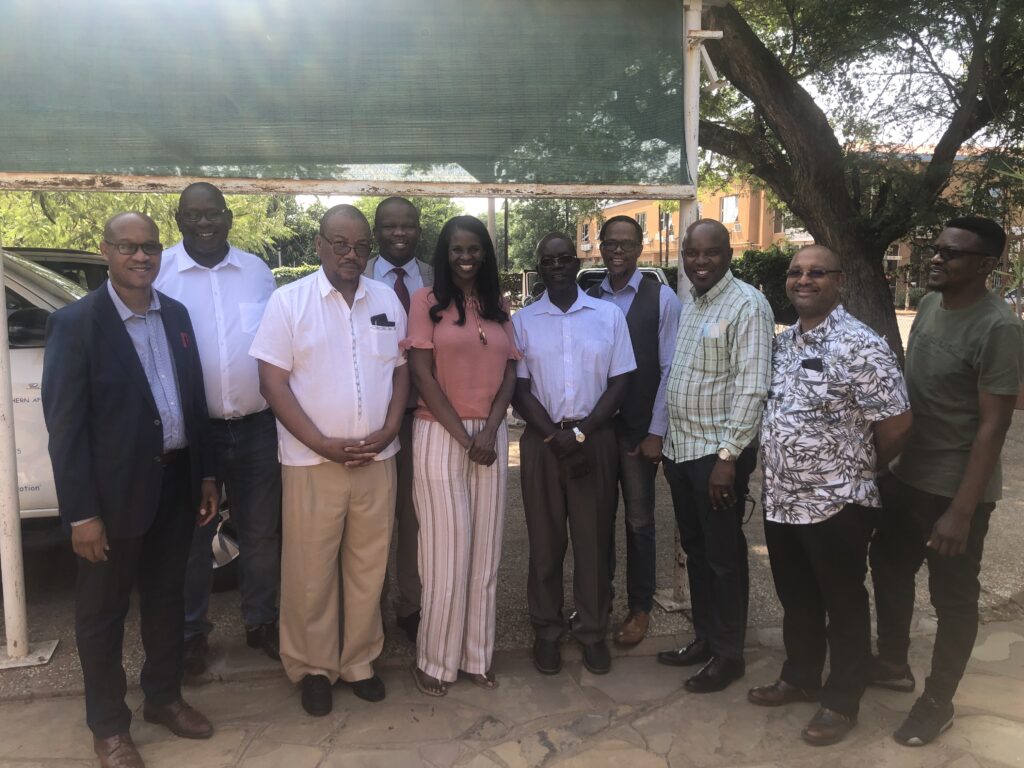 Visitors
As already mentioned, we had the privilege of having Marco visit us in June. We shared ideas, and he gave us guidance. After his visit in June, we hosted the Africa Global Relations Minister, Dr. Kahala Cannon. She was in Gaborone for six days, and these were fruitful and extremely rewarding days. During her visit, she met with the UCCSA Botswana Synod leadership, including Rev Rupert Hambira, who was elected president of UCCSA at the 41st Conference. We also drove to Moeding College, Otse, a co-education boarding school owned by UCCSA. The school was founded in 1962, and it is growing. We meet with the chaplain Dumi O. G. Mmualefe, former principal of Kgolagano College. He gave us a brief history of the college. Later he gave us a tour of the campus. It was refreshing hosting Marco and Kahala; what a blessing; again, thank you.  
Prison Workshops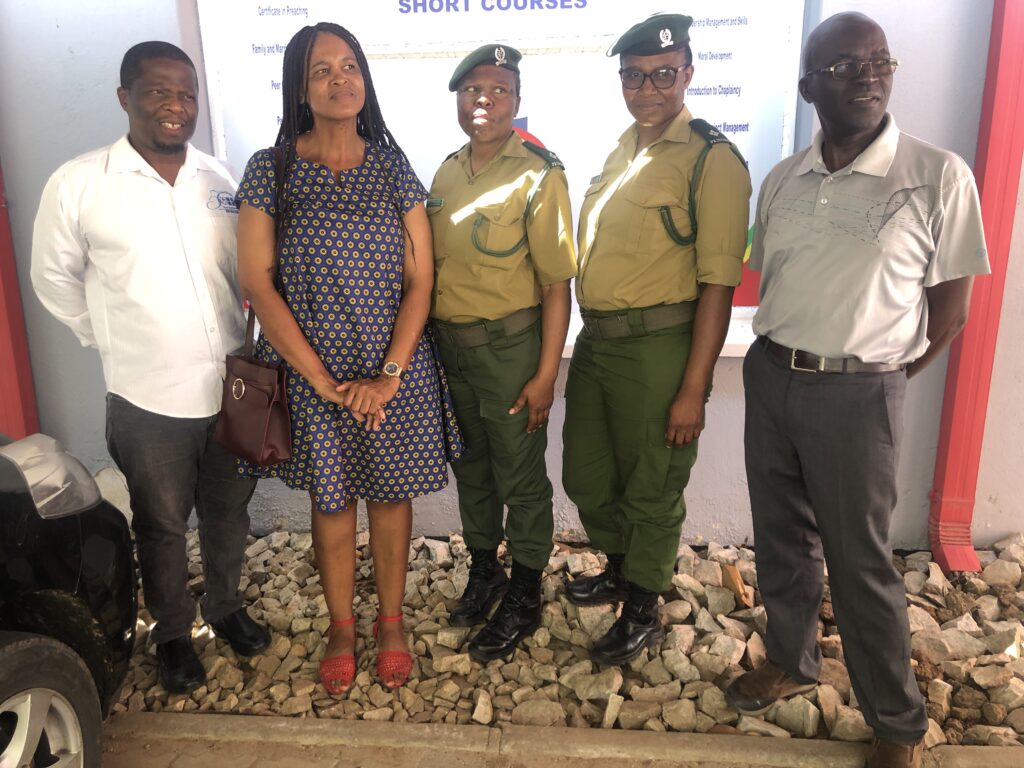 The college conducted two Christian Leadership workshops for inmates. In August, the ten-day seminar was held in Mahalapye, 200 km north of Gaborone, on the way to Francistown. We had fifty inmates and their guards. During the last two weeks of November, we held another similar workshop in Gaborone, again attended by fifty prisoners. In Gaborone, it included four women. These lessons are part of the Botswana Prison Rehabilitation Programme, which receives the support of the President's Office. The studies prepare the inmates to be people of integrity as they lead others in and out of prison.
The following are some of the lessons covered during these workshops:
Types of Cultural Models of Leadership
Leadership Model in the Bible: Jeremiah
Salvation: A Leader Must Be Born Again
Leadership in the Bible: Esther
Leadership in the Bible: Paul of Tarsus
Principles of Ethical Leadership
Preaching and Sermon Preparation
Introduction to the Bible
Anger Management
Leadership and Gender Issues
Leadership Model in the Bible: Joseph                                      
Called to Missional Transformation
Lecture
Paul delivered a lecture entitled "The Problem of Suffering: Why are the Majority of Church of Christ A Cappella Preachers Economically Struggling in Zimbabwe," arguing that this fellowship must contextualize the gospel to suit the indigenous people of Zimbabwe. About 120 participants attended the lecture.
Family News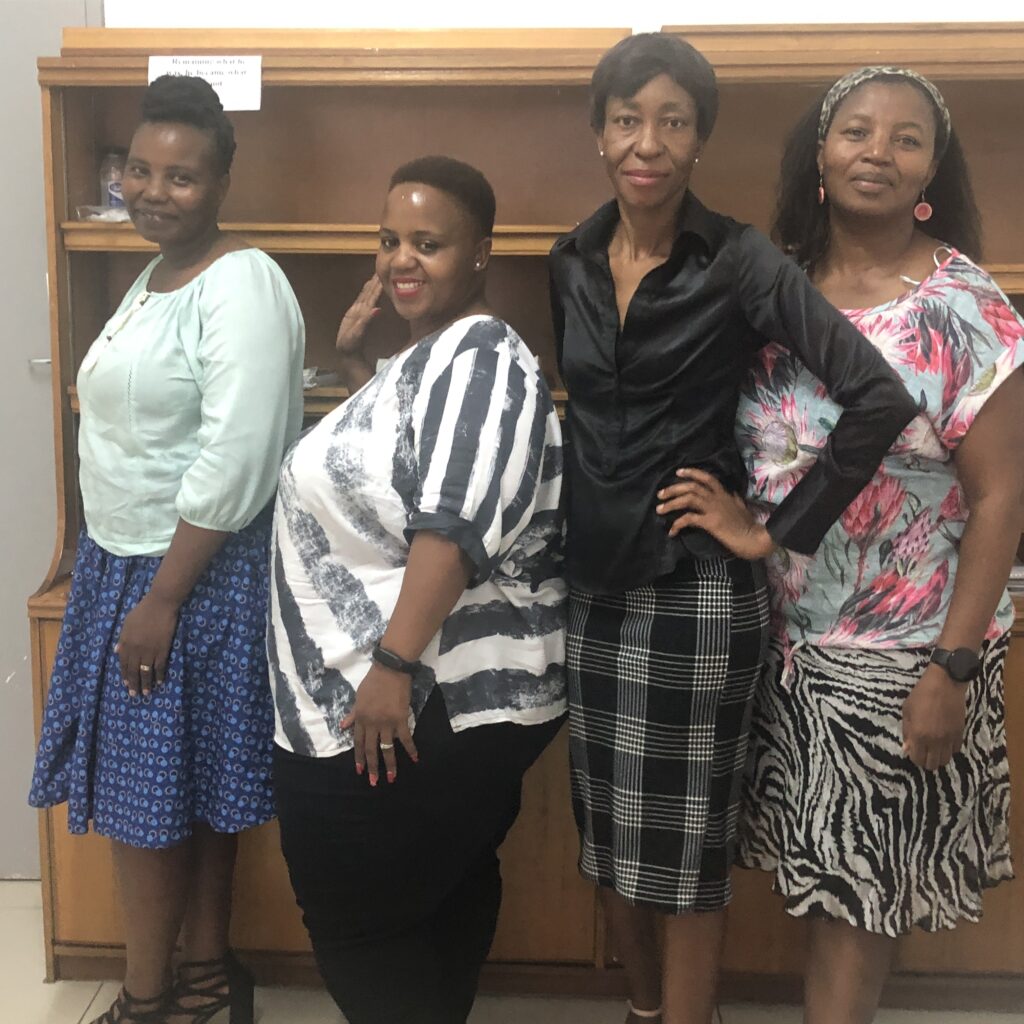 We continue to thank God for his protection and guidance. Kumbirai, our son, is now settled in Gaborone. He loves his school—Westwood International School, where he is completing grade seven. He struggled when we arrived in February. But he has adjusted and uprooted his roots from Eswatini, where we worked for six years. He has attended five birthday parties of his schoolmates. These parties acclimatized him to Botswana, and we thank God for this school with very high academic standards.
Miriam has not been enjoying the best of health. She is currently getting medical attention in Hamilton, Ontario, Canada. Your prayers are appreciated. Our family will forever be grateful to Global Ministries, its staff, and our colleagues for their support during these trying times.
Paul and Miriam Chimhungwe serve with Kgolagano College of Theological Education in Botswana. Their appointments are made possible by gifts to the Disciples Mission Fund, Our Church's Wider Mission, and your special gifts.